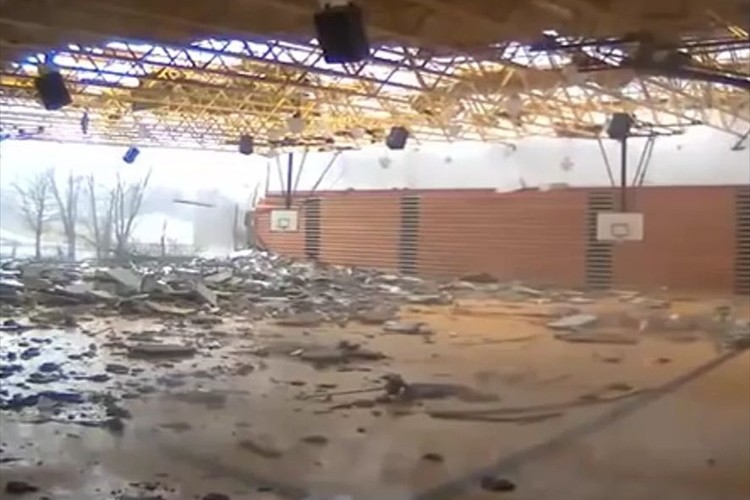 source: YouTube
Here are the shocking and dramatic images of a gymnasium that was almost completely destroyed in a moment of fury by a tornado! In recent years, the impact of global warming has increased the number of powerful weather occurrences all around the world in the form of extreme heat and cold as well as tremendously strong storms both on land and in the oceans. This tornado that hit Henryville High School in the town of Henryville, Indiana is an example of the unbelievable force and power of nature! A surveillance camera installed in the gym was able to capture the images of the tornado tearing the school gymnasium apart!
As the tornado approaches, the daylight outside the gymnasium dramatically darkens as the "twister" advances upon the small Indiana town and its high school.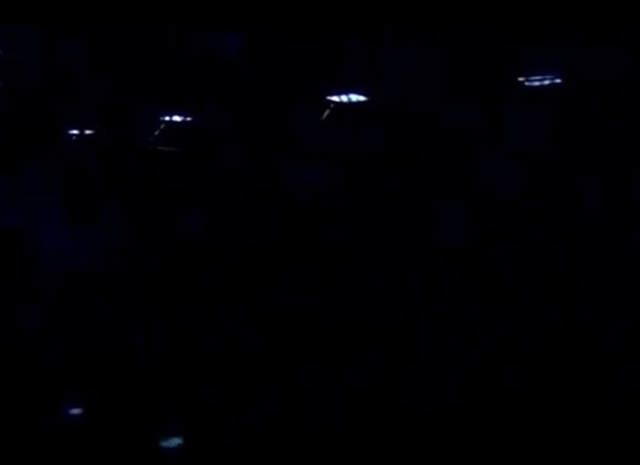 source: YouTube
The light outside then becomes brighter and the gymnasium starts to shake and rattle with a deafening noise building in the background.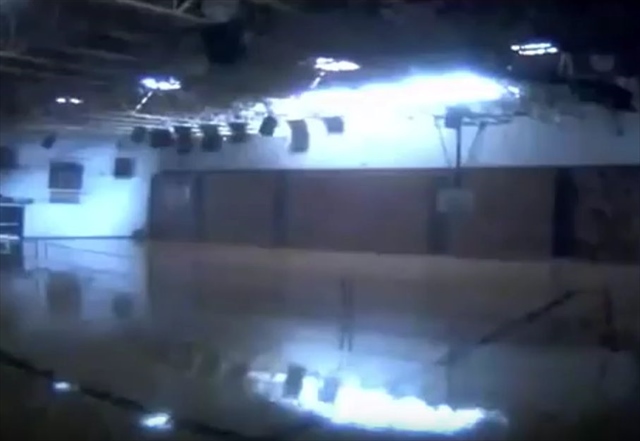 source: YouTube
Then, the tornado starts to tear apart the walls and ceiling of the gymnasium with an intensity that is staggering to see! Then, there is only wreckage and debris left as the gymnasium has been totally demolished by the "twister" in just a few seconds!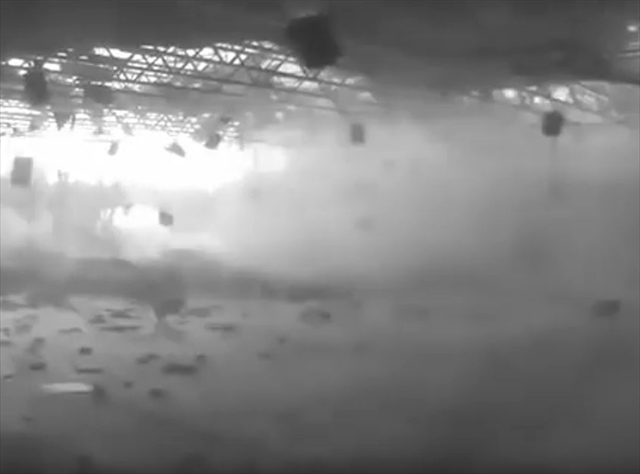 source: YouTube
Please take a look at the extended video below.
See Video Here
source: YouTube
A tornado alarm strikes fear and alarm.
Here is another video that shows the horrors of the tornado in 2008 when it approached the city of Chicago and the alarm sirens warning citizens to seek shelter from the powerful torrent of wind is disconcerting and terrifying to see and hear!
See Video Here
source: YouTube
Earthquakes, tsunami, hurricanes, tornadoes, and typhoons are just some of the storm surges that can decimate buildings and property as well as endanger people's lives are becoming stronger and more frequent as global warming and climate changes make nature even more powerful!
---
source:

www.youtube.com

/

www.youtube.com
---