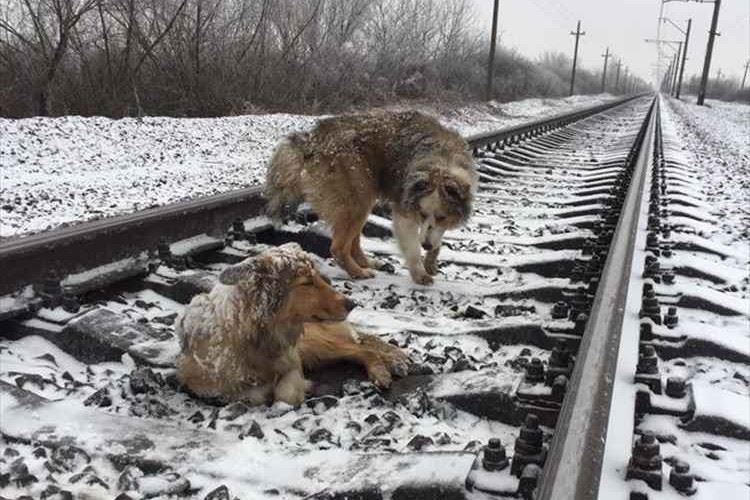 source: facebook
Here is a remarkable story of friendship and cameraderie of two dogs from the Ukraine who endured a lot of pain and hardship and shared a near death experience together which involved avoiding an oncoming train over a period of two long days!
This true story quickly became a huge topic of discussion with online viewers from all over the world!
This amazing story took place in the Ukraine where two wayward dogs along in the snowy countryside. When one of the dogs become injured on the frozen railway tracks and couldn't move, his companion refused to leave his side!

source: facebook
According to an eyewitness, the two dogs remained exposed on the train tracks for over two days and were fortunate to miss a collision with several trains who pssed by without even noticing the pooches near the train track!

source: facebook
When people eventually noticed and came to aid the dogs, one dog remained extremely protective of his companion until it was clear that the people were there to help them!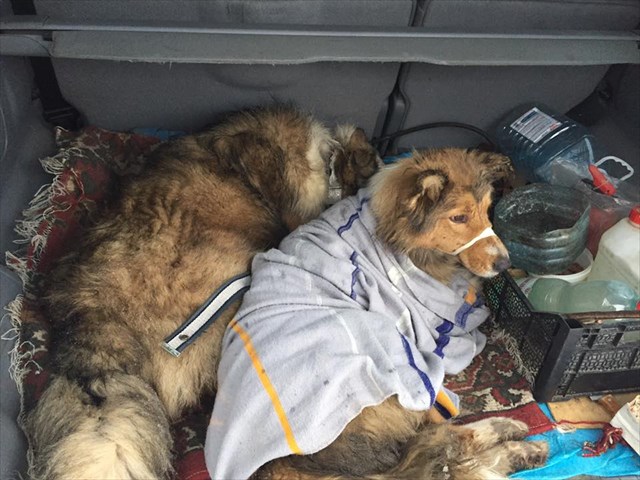 source: facebook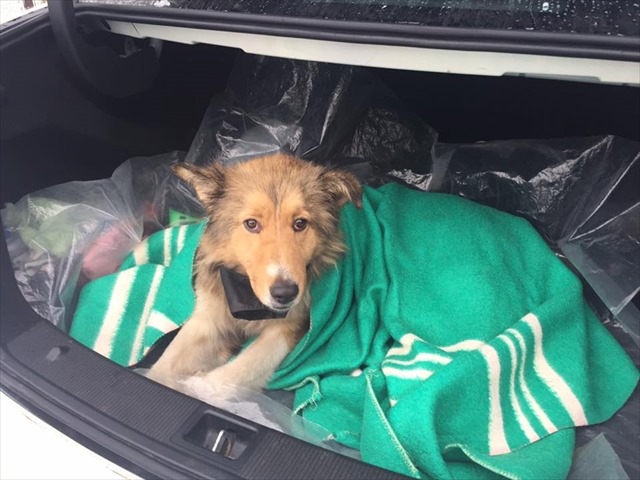 source: facebook
These two courageous canines were eventually rescued and cared for.
It seems that the injured dog had a severe bruise and not a broken leg as initially believed!
This story would be consider a very alarming story to most people since these dogs were wayward and without an owner or home and exposed to such harsh winter conditions! However, the key message is that companions never leave each others side no matter what the obstacles so this story should be a true inspiration to people everywhere!
---
source:

facebook

/

facebook
---