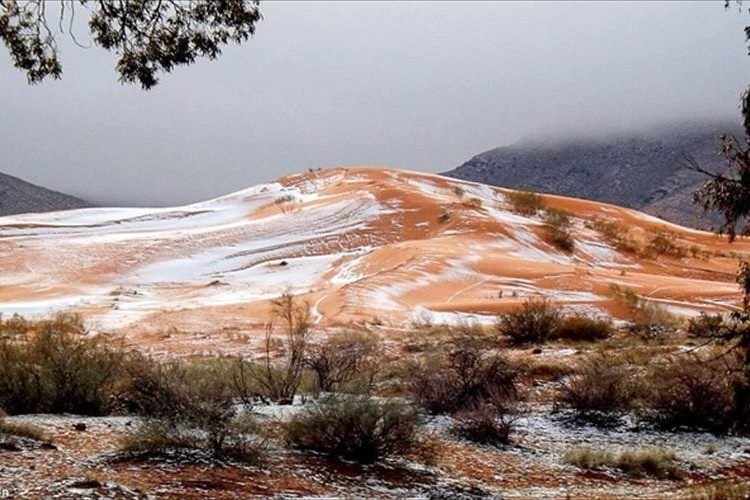 source: www.dailymail.co.uk
Here are some amazing images of the first recorded snowfall in parts of the Sahara desert in northern Africa since 1979 which are simple fantastic to see!
Villagers stunned as snow falls in the Sahara for the first time in 37 years https://t.co/vQPy6PO0Fx pic.twitter.com/MR0OwcZQMV

— Daily Mail Online (@MailOnline) 2016年12月20日

source: twitter.com
A British newspaper reported this fantastic sight and published these amazing images that millions of people saw and were both thrilled and amazed at this rare occurrence of winter weather!. Local photographer Karim Bouchetata shot these photos on December 19, 2016 and they created a sensation with both people living in there and with online viewers from all over the world!.
Here are some fantastic images shown of one of the driest and hottest areas in the world!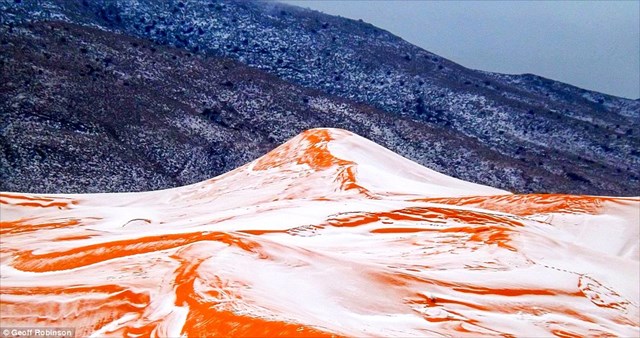 source: www.dailymail.co.uk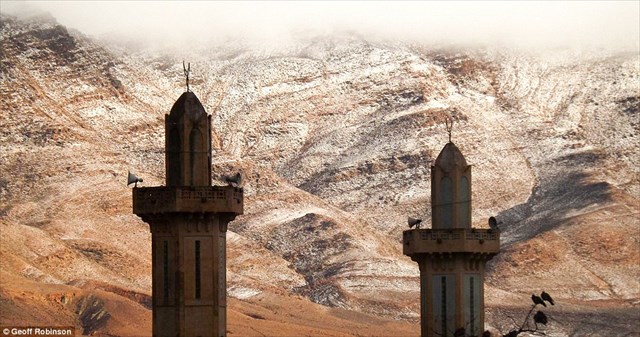 source: www.dailymail.co.uk
These photos were taken in a mountainous region of Algeria which is often considered an access point to the Sahara desert. It seems that the snowfall only lasted approximately an hour! It is said that this region reaches 37- 38 degrees centigrade in the summer and can drop down to zero degrees in the winter.

source: www.dailymail.co.uk
Some online viewers commented that the snowy images on the desert sands looked similar to the shape and texture to the foam on a cappuccino coffee drink!
What do you think?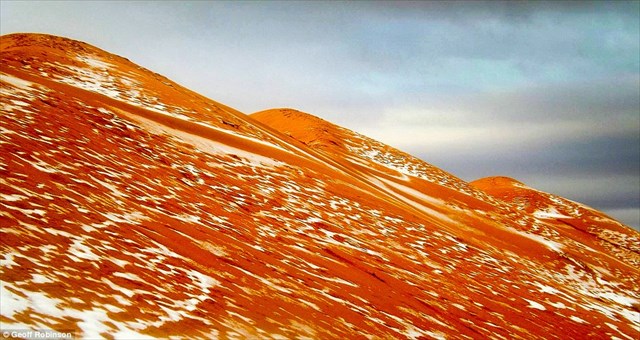 source: www.dailymail.co.uk
This was only the second time that snowfall was observed in the Sahara Desert since observation began over forty years ago and the first time since February, 1979. People were truly astonished and surprised to see this rare phenomenon in this traditionally dry and arid region!
---
source:

www.dailymail.co.uk
---