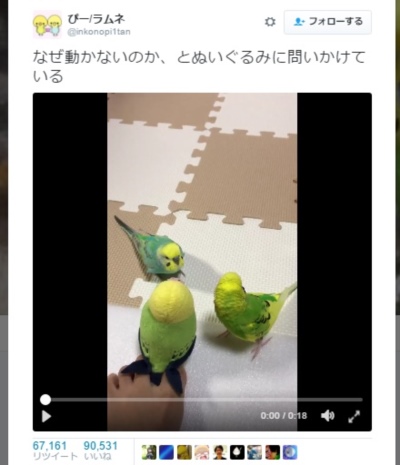 sourcew: twitter
Here are some extremely popular videos of two parakeets adorable behavior that were recently posted on Twitter! A video of these two parakeets and a stuffed parakeet toy, is a delight to see as the two birds believe that the stuffed parakeet is actually a living bird! Their friendly and jovial behavior has become a very popular topic with online viewers from all around the world!
A stuffed parakeet bird toy.
Here are two parakeets named "Pi" strong> and "Ramune" along with a stuffed parakeet toy which is part of their owner's sandal! These two birds are very curious about the stuffed bird toy and begin to approach it!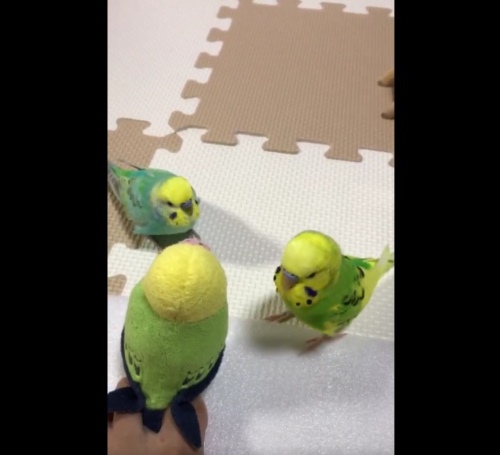 source: twitter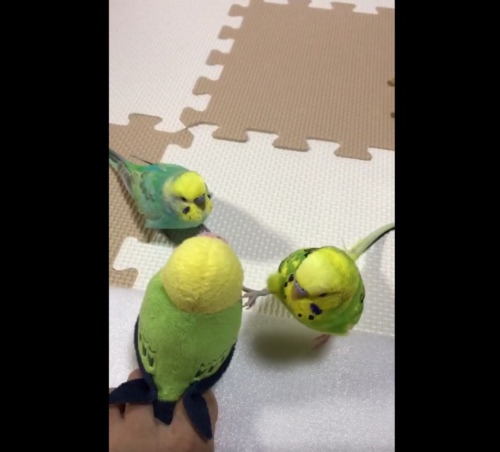 source: twitter
The two parakeets are puzzled that the other bird doesn't seem to move!
"Why doesn't this third bird say anything?"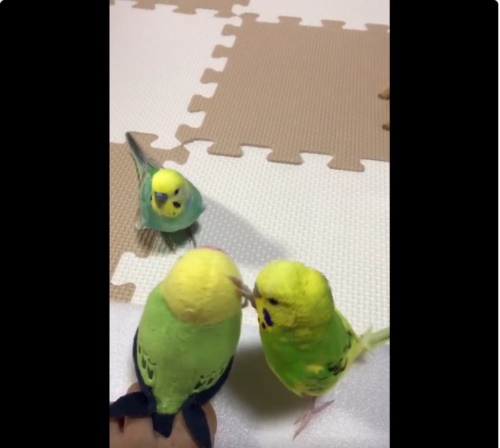 source: twitter
Finally, one of the parakeets flies on top of the stuffed bird toy!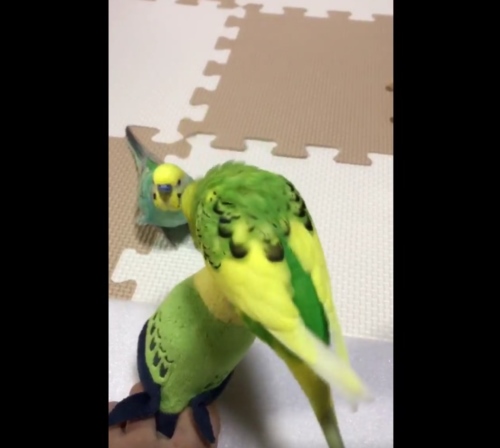 source: twitter
Both birds are really friendly and really seem to want to play with this stuffed bird toy! Do they know that this bird isn't real?
なぜ動かないのか、とぬいぐるみに問いかけている pic.twitter.com/Kp24SgMrky

— ぴー/ラムネ (@inkonopi1tan) 2016年11月26日
What did you think?
These two parakeets have uniquely different personalities. "Pi" has an aggressive character while "Ramune" is more cautious and shy!
---
source:

twitter



---