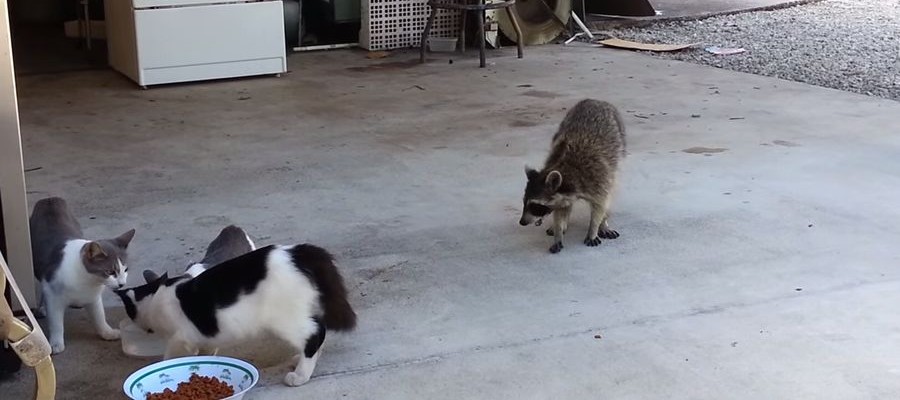 Here are a bunch of cats enjoying some food when a raccoon enters the scene and has a clear intention of trying to steal some of the cat's food. Please watch the interaction between these animals and the exciting final 10 seconds when the raccoon attempts his audacious crime!
Here is the raccoon looking longingly at the cat's food.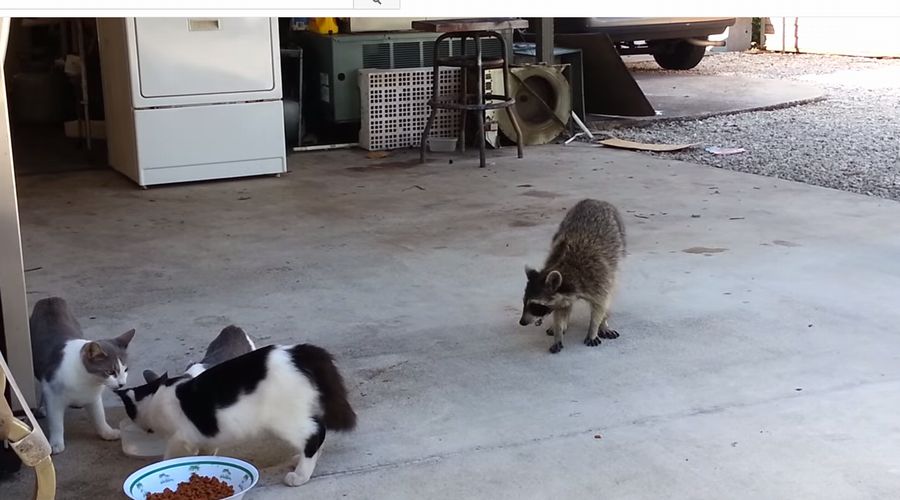 The cats surround the food making it impossible for the raccoon to approach.

The raccoon and cats continue to watch and gauge each other's intentions.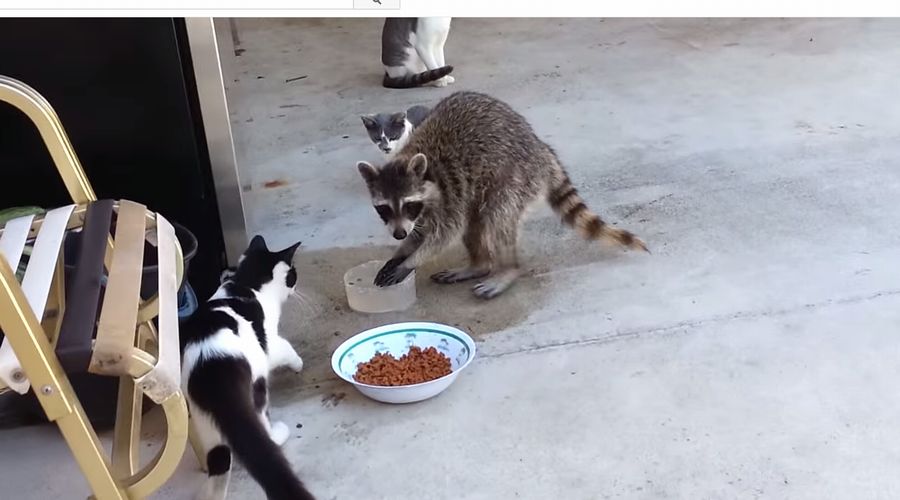 As the cats continue eating, they start to lose concentration and the racoon is waiting for the right moment to move his move.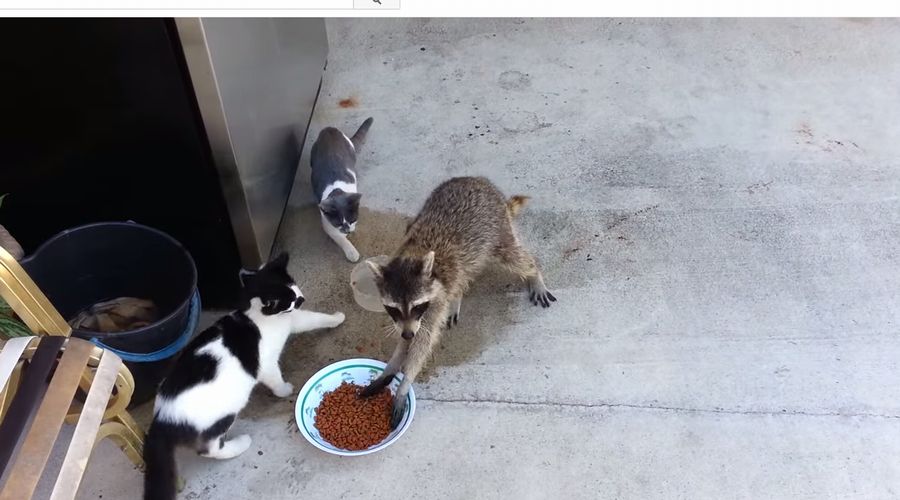 At last, the raccoon sees his opening and darts in to grab a handful of food and dashes away to safety!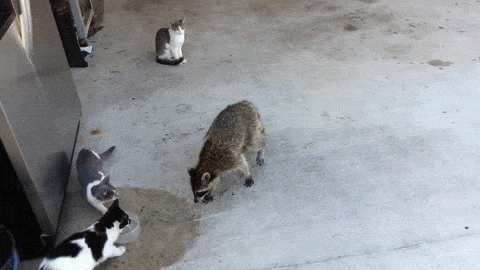 See Video Here
The speed and cunning of the raccoon was impressive to see!