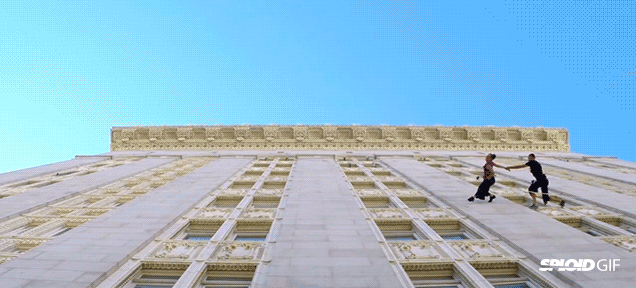 Here is a wonderful image of two people dancing but in a very unusual place as the wearable GoPro camera has allowed these daredevil dancers to perform while hanging on the wall of the building!
See Video Here
The dancing couple perform the synchronized movements effortlessly in the weightless conditions.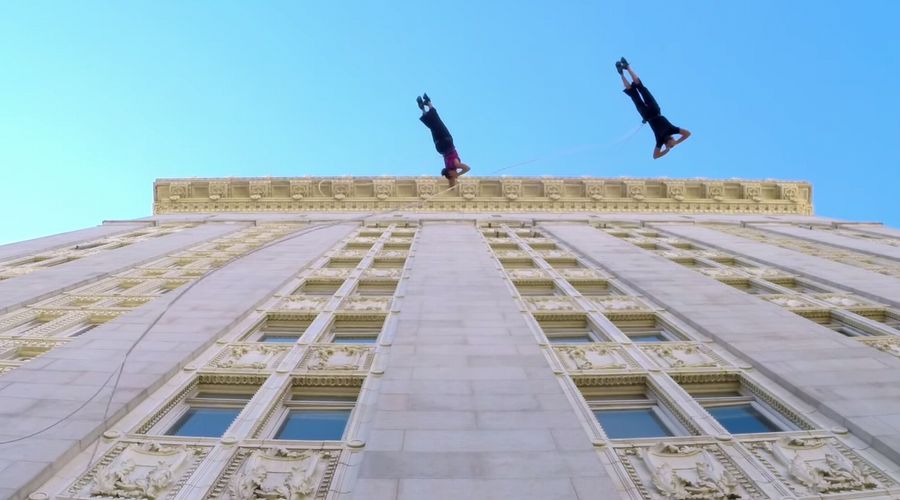 The movements are elegant and beautiful!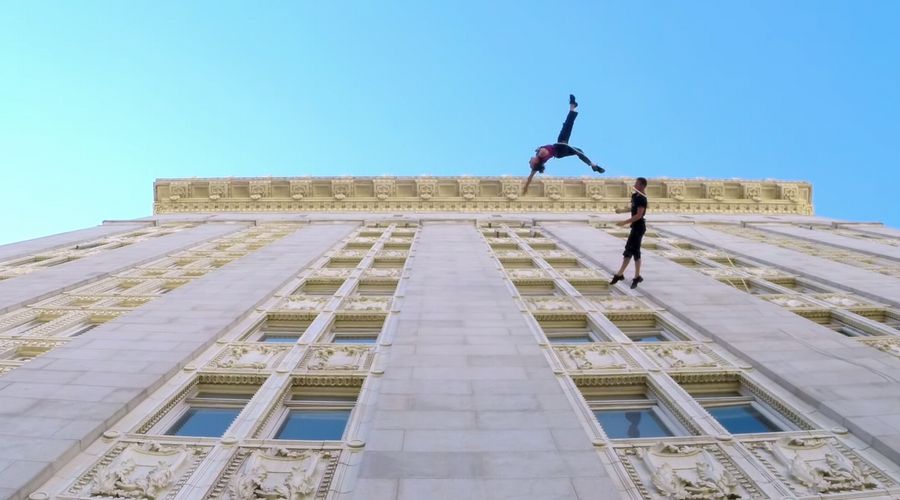 It's actually a dance while hanging on a rope!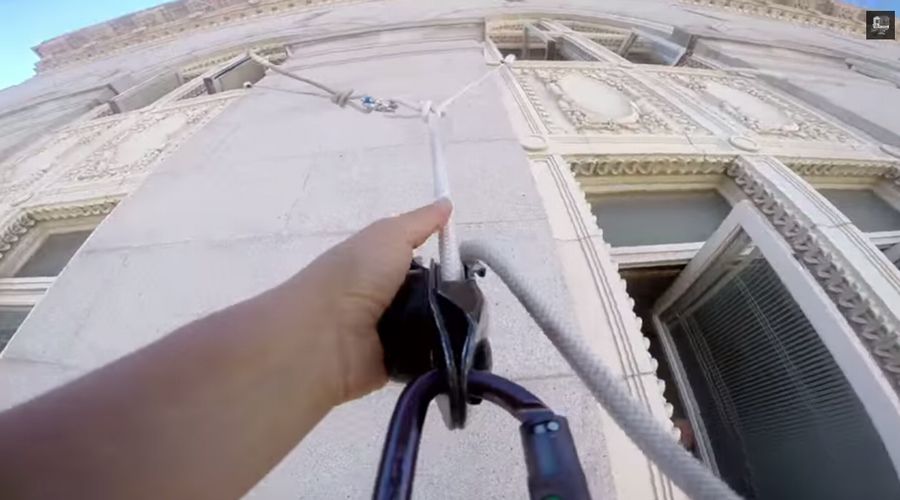 This looks scary!