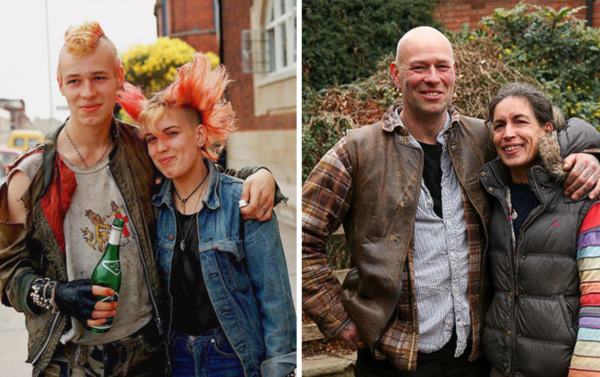 source: boredpanda.com
Here is a photo collection titled "REUNIONS" by street photographer "Chris Porsz". This photo collection is considered a masterpiece since it took almost 40 years to produce! The photographer actually decided to photograph the same people in the same location and the same poses more than four decades apart so it is a pretty spectacular collection of photographs!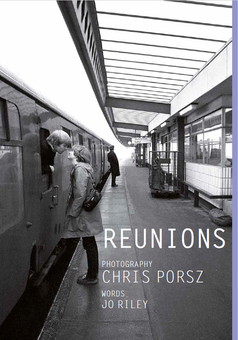 source: chrisporsz.com
Introducing some of the photos in this photo collection.
Pink Mohawk (1985 and 2016).
At the time of this first photo in a pizza eating competition, he was just 20 years old, and now he is a father with five children!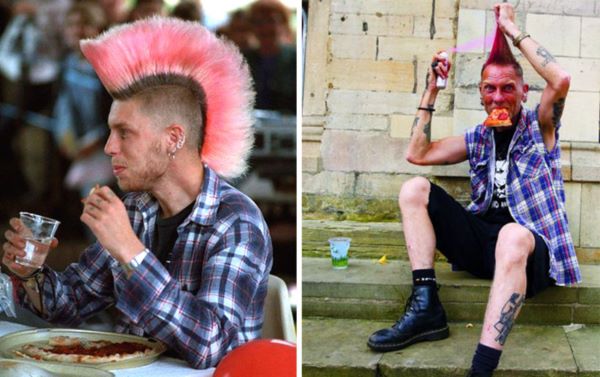 source: boredpanda.com
Jewelry Assistant (1990 and 2015).
She seems to have worked as an assistant for 2 years at the jewelry shop here. She experienced various jobs, got married and raised children, and now she seems to be involved in social issues such as dealing with tenants' sustainability.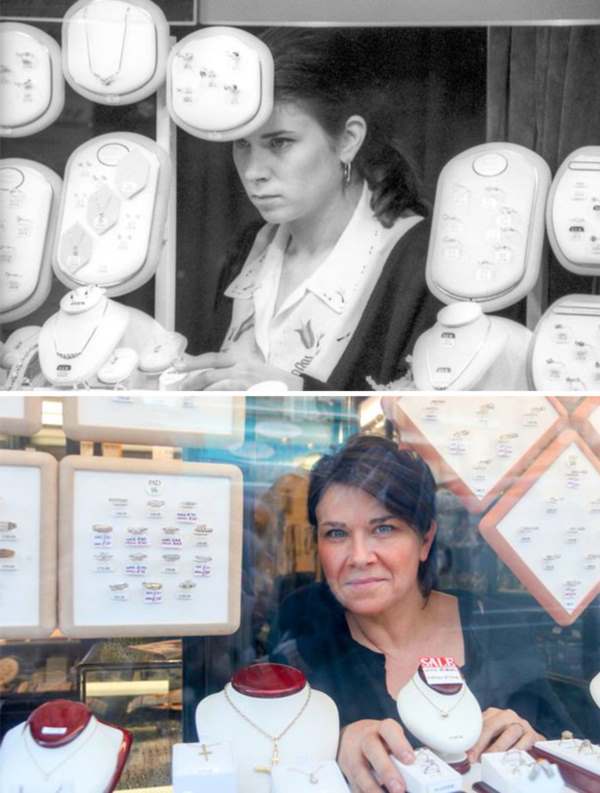 source: boredpanda.com
Dog and Tina (1985 and 2015).
Dog and Tina were 18 years old at the time of this first photo and this couple later got married, had twins but later separated and now live separately.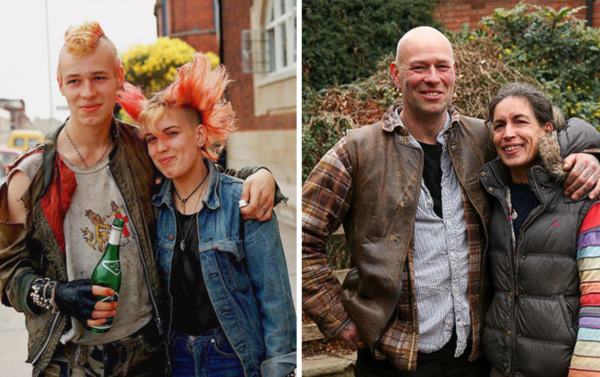 source: boredpanda.com
Friends (1982 and 2011).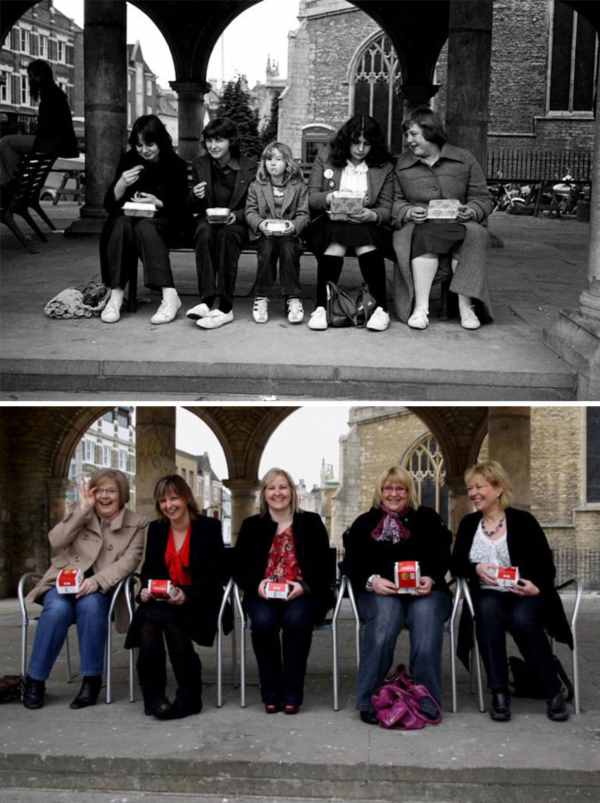 source: boredpanda.com
David Harvey and Tim Goodman (1980 and 2010).
This first photograph was taken on Bridge Street in London, England. David Harvey became a police officer and is going to retire soon. His son is a police officer in London. Tim Goodman is a successful businessman with six children.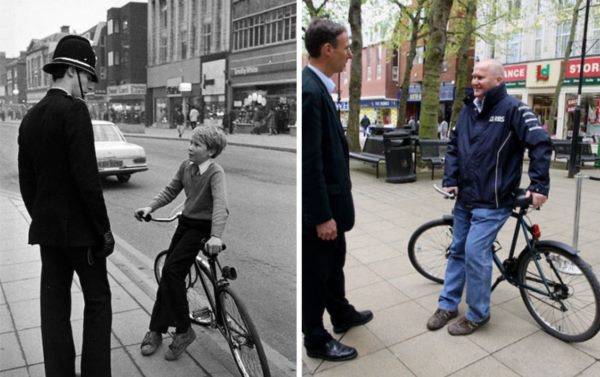 source: boredpanda.com
Railroad Kiss (1980 and 2009).
Tony Wilmot got married in 1980 just one year after breaking up with his girlfriend Sally. Tony was 22 years old and Sally was 21 years old at the time. I heard that they each have two children in their twenties.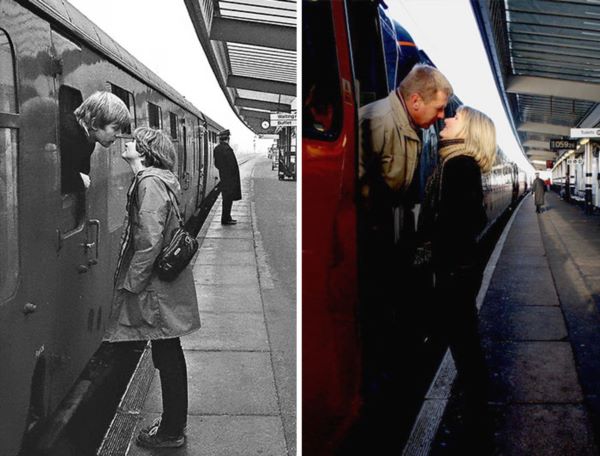 source: boredpanda.com
These amazing photographs are part of street photographer's "Chris Porsz" photo collection that was compiled over the past 40 years. This photo collection can be purchased online at the photographers website if you are interested.
"Chris Porsz's official website is is here
---
source:

boredpanda.com

/

chrisporsz.com



---