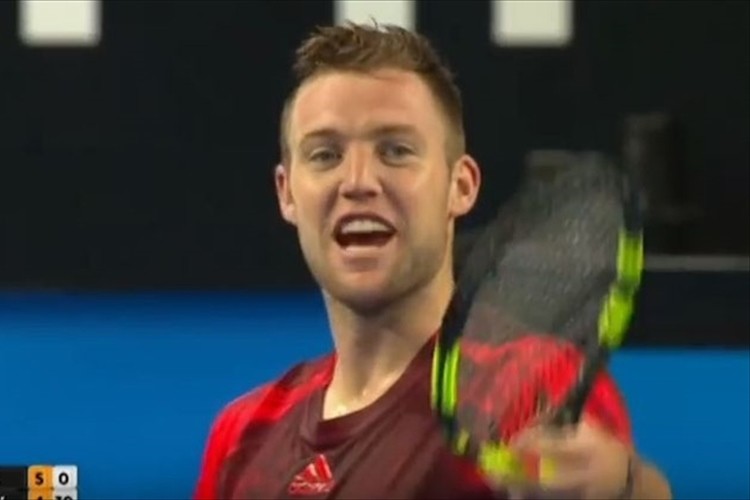 "Why not challenge the call"?
In a televised tennis that was broadcast all around the world, two professional tennis players displayed "true sportsmanship" and "fair play" as one of the players advised his opponent to challenge a referee's decision during the match which had the potential to determine the eventual winner of the match!
True sportsmanship in a professional tennis cup match.
In January 2016, a tennis match between American player Jack Sock and Lleyton Hewitt of Australia took place in Perth, Australia during play in the "Hopman Cup" tournament.
Lleyton Hewitt (wearing a white hat in the photo) delivers a first serve that was called out by the referee.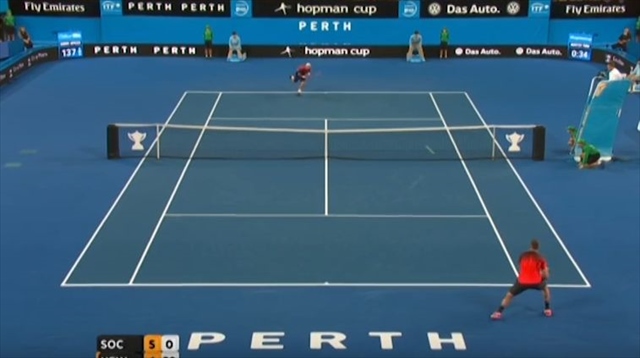 As Hewitt was about to deliver his second serve, the American player stopped play and exclaimed to HewittThat serve was in, why don't you challenge the call?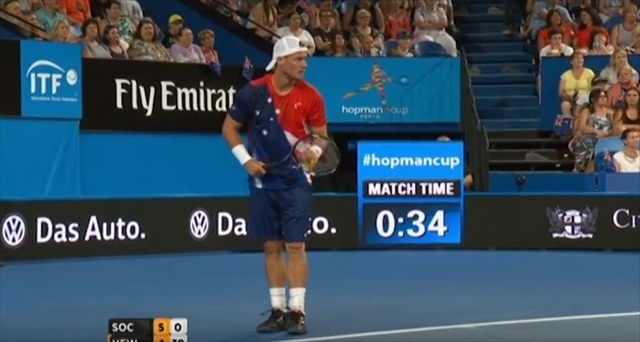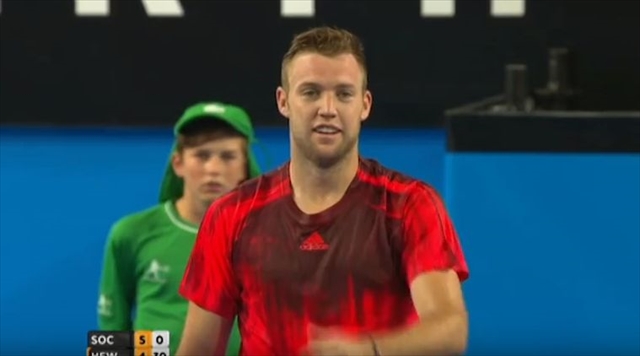 In tennis, ten cameras are installed around the court and the relationship between the position and the line where the ball contacted the ground on the court is judged by the human official as well as electronically recorded by cameras and sensors. Using this system, players can challenge up to three times per set if they believe the call is incorrect.
Hewitt was surprised at the actions of his opponent as it would have give him the advantage in this particular service game!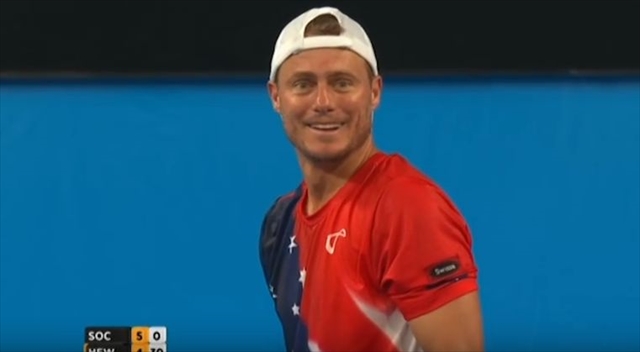 The match officials were also surprised!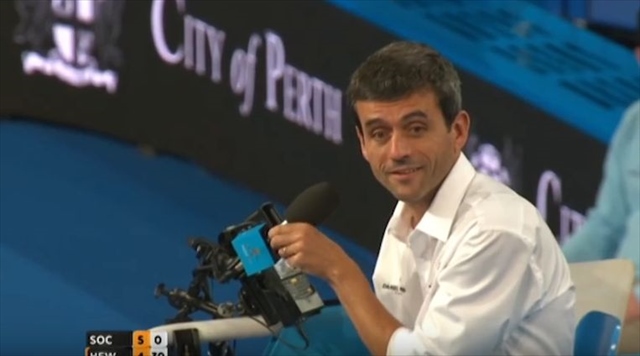 Again, the American player insists that Hewitt challenge the official's judgement!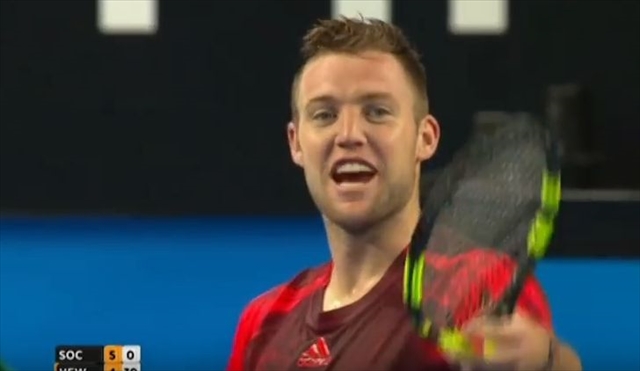 Eventually, the Australian player decided the challenge the judgement and the crowd started to cheer enthusiastically for this rare display of sportsmanship and fair play they had just witnessed!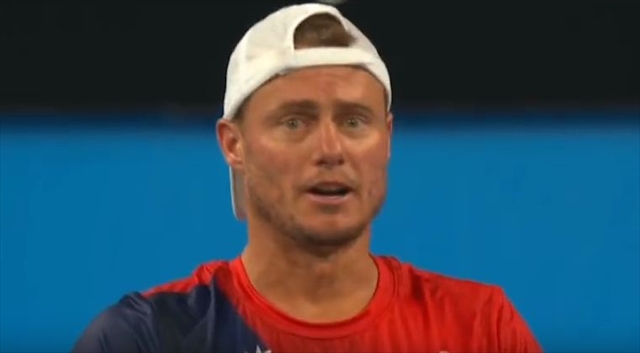 A video judgment overturned the referee's decision!
While the whole venue was watching and waiting for the video judgment, it was finally displayed that Hewitt's first serve was indeed in and the point was awarded to the Australian player!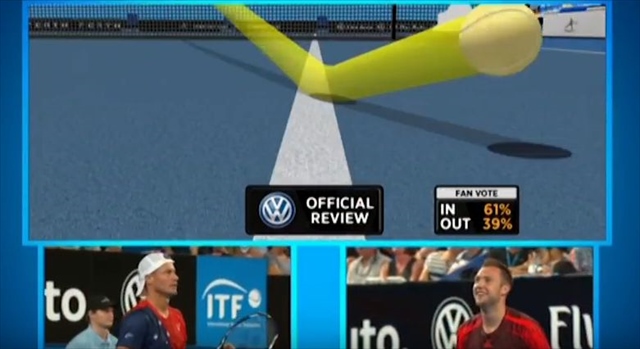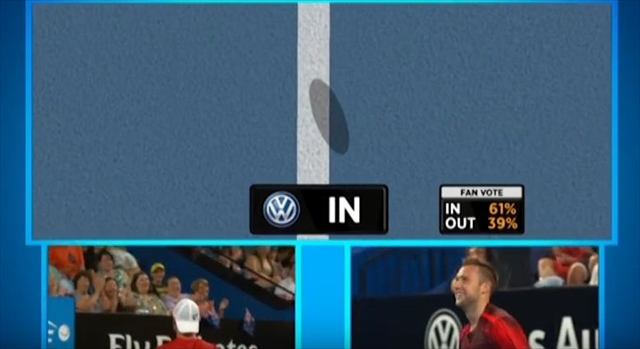 Jack Sock, the American player smiled to Hewitt and to the crowd and the match continued. Hewitt eventually won this service game and later was victorious in this classic single men's tennis match!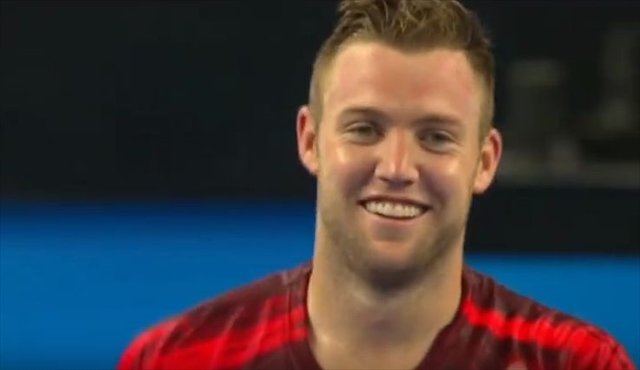 This was a wonderful scene that was witnessed by millions of tennis fans around the world for the gesture of sportsmanship and fair play that is really seen in modern professional sports!
See Video Here
source: YouTube
---
source:

www.youtube.com
---