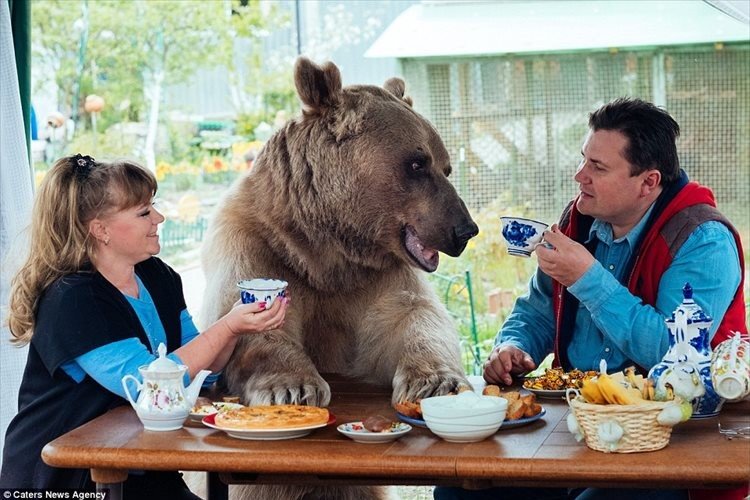 source: www.dailymail.co.uk
This family eats together, watches television together and even their giant pet even tries helping out with the gardening!
A domesticated bear living together with a Russian family for over 20 years was recently reported in a British newspaper and soon became a very popular topic with online viewers from all over the world!
A Russian family with a very special pet.
Yuri & Svetlana Pantelenko live together with their bear that they have cared for and nurtured for the past 23 years. They decided to adopt the 3-month-old baby bear and its mother had been killed by hunters and is named "Stepan".
Today "Stepan" is now fully grown and currently weighs about 140 kilograms and almost 2 meters tall. Here is the family sitting around the dining table with their pet bear. "Stepan" enjoys dancing in the garden, watching soccer on TV and having books read to him by member of his family. He has the gentle personality of a young child!
This massive bear has a massive appetite and regular consumes 25 kilograms of fish, vegetables and eggs just for lunch!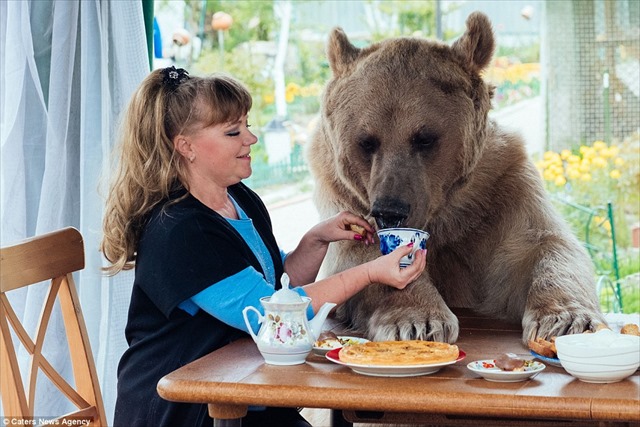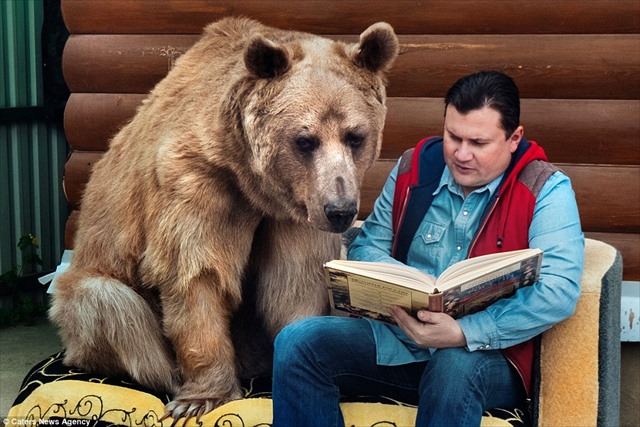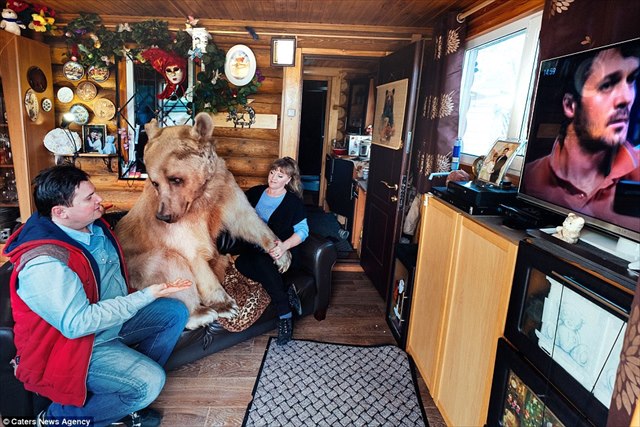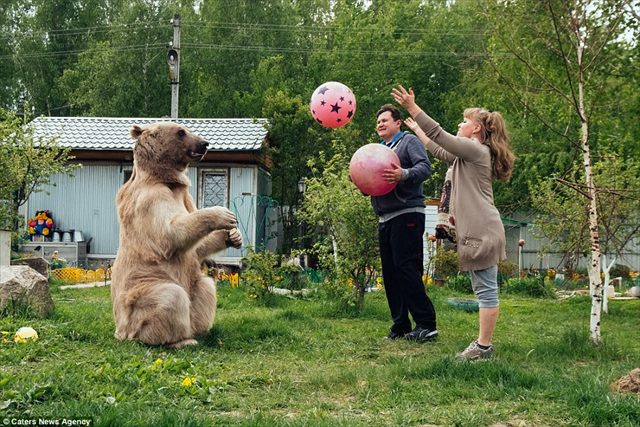 source: www.dailymail.co.uk
Here is the family and their pet bear watching television in the living room.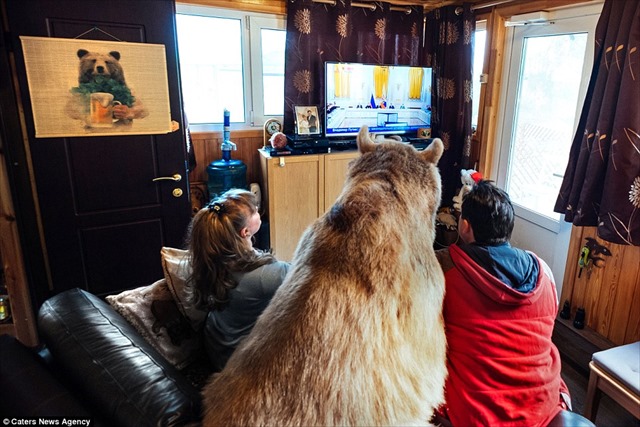 source: www.dailymail.co.uk
This family really does love each other very much!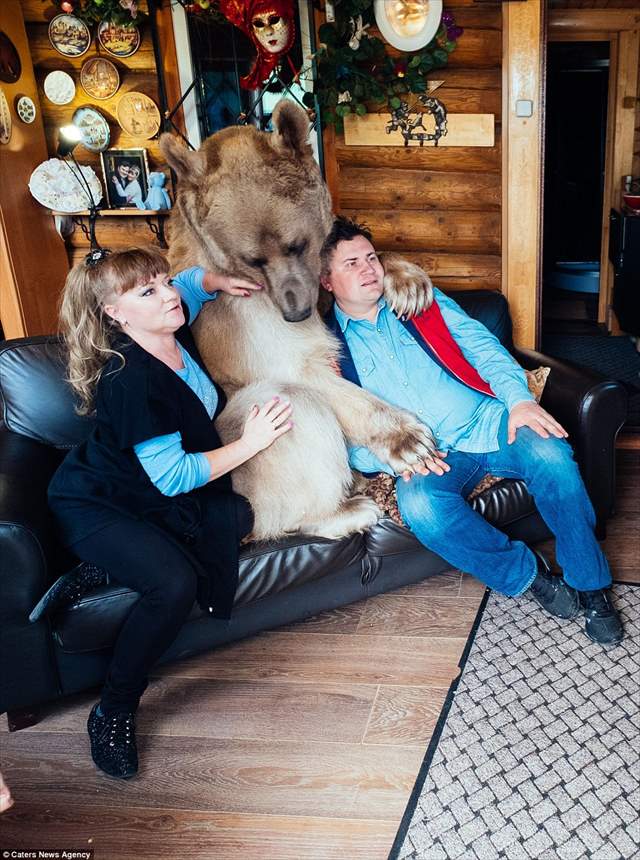 source: www.dailymail.co.uk
"Stepan" likes to help out with chores in the garden!


source: www.dailymail.co.uk
Even a giant bear needs a hug and some affection!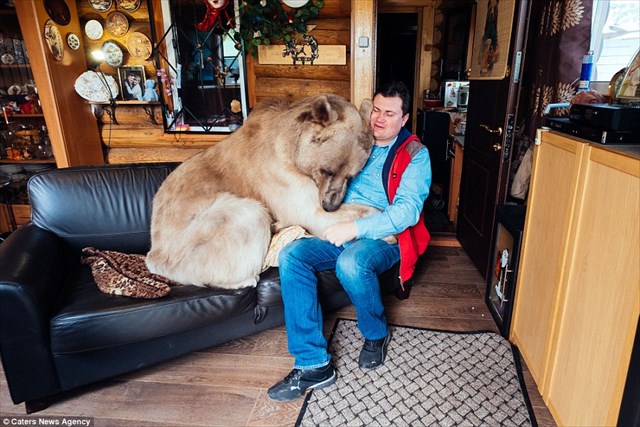 source: www.dailymail.co.uk
It is really hard to believe but this family and their domesticated bear have developed a wonderful bond and enjoy a very happy and satisfying life together!
Please take a look at the extended video below and see how tame and gentle this bear is towards his adopted parents! It really is quite an astonishing situation!
See Video Here
source: YouTube
---
source:

www.dailymail.co.uk
---