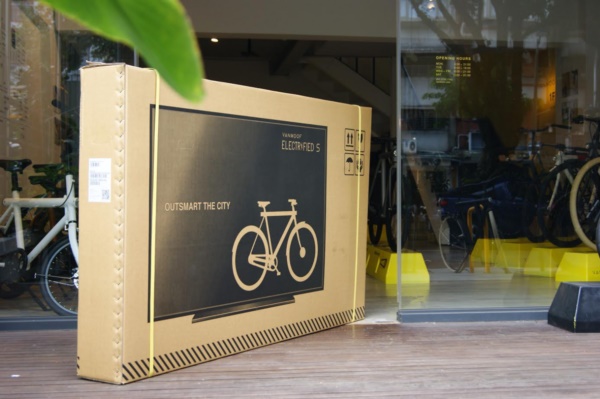 source: independent.co.uk
Here is a corrugated cardboard box with the image of TV with the image of a bicycle on the TV printed on the outside of the box.、Actually, the contents inside is a television set and not a bicycle! Why is there an image of a bicycle on the TV set on the outside of the cardboard box?
What an ingenuous idea!
This cardboard box is being discussed as a stroke of genius on Twitter and it has become a hot topic with many online viewers worldwide!
genius idea alert: @vanmoof bikes had problem with shipping damage. So it put flat TVs on its boxes. Problem solved. pic.twitter.com/dsomNATUoY

— Jason Gay (@jasongay) 2016年9月4日
The reason why the image of TV was printed on the outside of this cardboard box was actually to prevent damage to the contents inside during delivery!
The idea of this cardboard image was designed by a bicycle company in the Netherlands! VANMOOFAlthough it is a popular bicycle brand with fashionable design and high durability, it seems that there has been a number of damaged bicycles which occurred during delivery so the Dutch bicycle company decided to adopt the "television cardboard" strategy. As a result, damaged products during delivery have actually decreased by 70 to 80%!
Here the delivery company loads the boxes of bicycles onto the truck.
See Video Here
It seems that the image of the television on the outside of the cardboard box has created a shift in psychology which resulted in more careful handling of the bicycle company's products!
What an ingenuous idea that resulted in improving customer service!
---
source:

twitter@jasongay

/

independent.co.uk

/

hakkle.jp
---