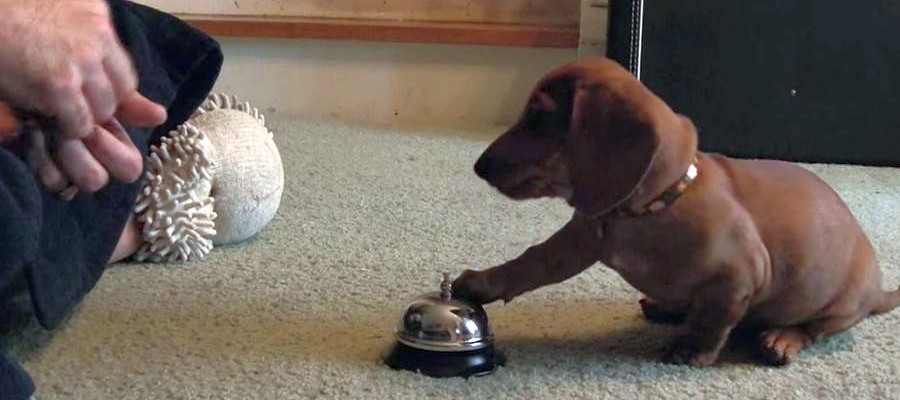 Any person who has owned a pet puppy is faced with the challenge of training proper behavior once discipline problems start to arise. In the following video, a young puppy undergoes a repetitive process as the owner attempts to train the dog to push the doorbell with his paw.
This 4-minute video will show the gradual process of the puppy acquiring the skill so please watch it by all means.
See Video Here
Train Them While They are Still Small.
The puppy in the video is approximately 10 weeks old and this is an ideal time to train the pet until it becomes more challenging to train after the dog reaches the age of 1-2 years of age.

Simple Instructions are Given.
Here is the owner pointing to the doorbell with his finger while saying "Ring the Bell" to the young puppy. The same instruction process is repeated again and again.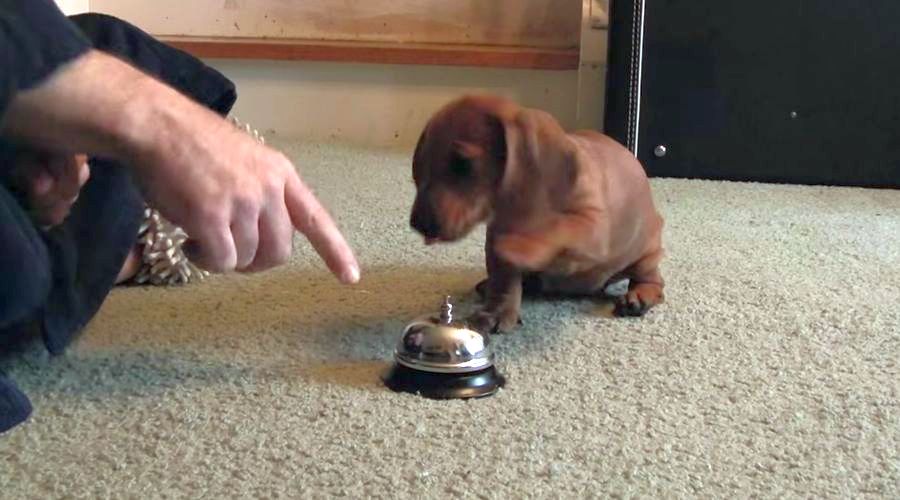 Praise Puppies As Soon As Success Occurs.
Positive comments throughout the process is very important if you want your pet to learn the acquired skill quickly. As the puppy begins to have some success in learning the skill, positive praise should be used.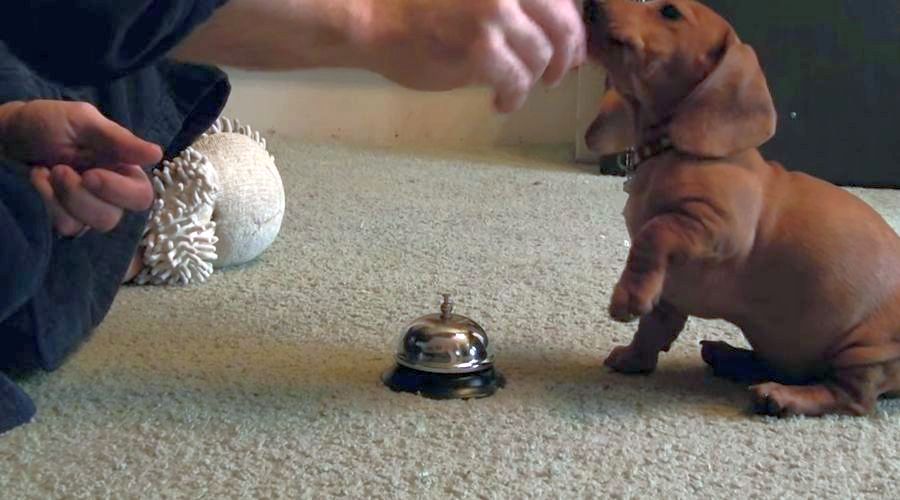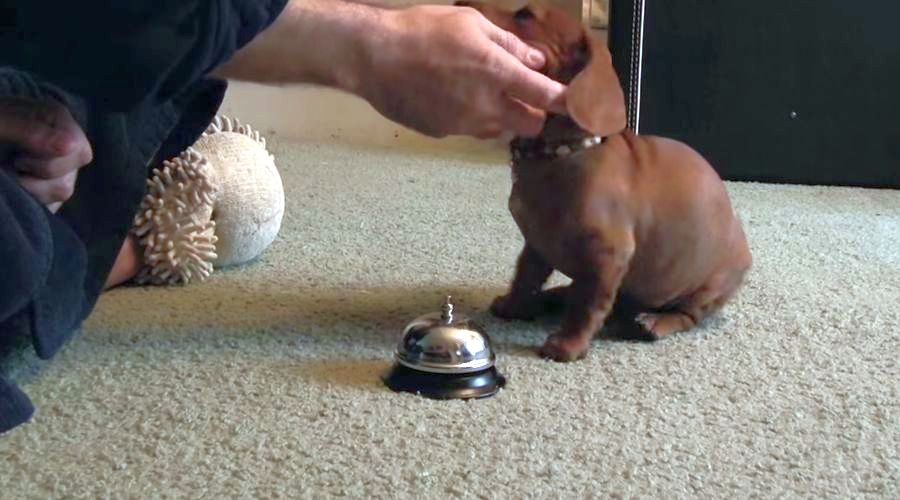 Be Patient and Positive.
When training your pet, try not to get angry or raise your voice as they will have a negative impact on the learning process.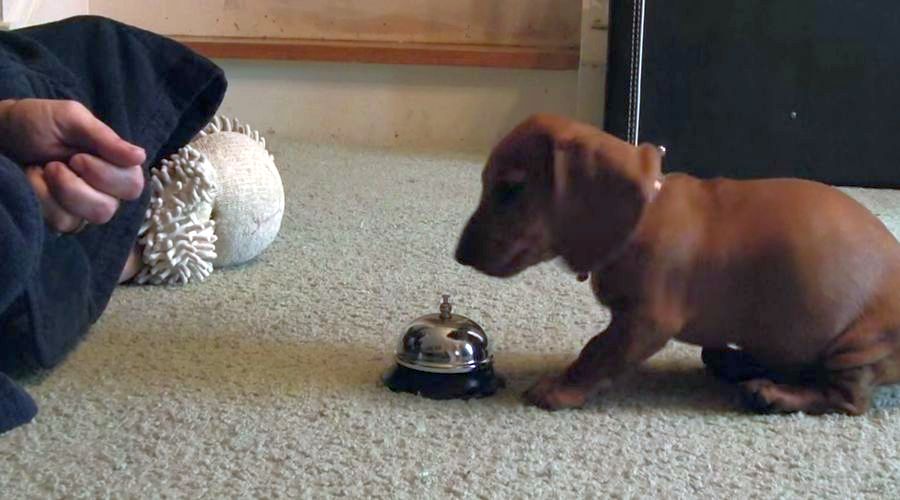 Repeat the Process Again and Again.
Following this step by step approach will ensure success. The steps are: instruction → success → compliment → instruction → success → many times praise.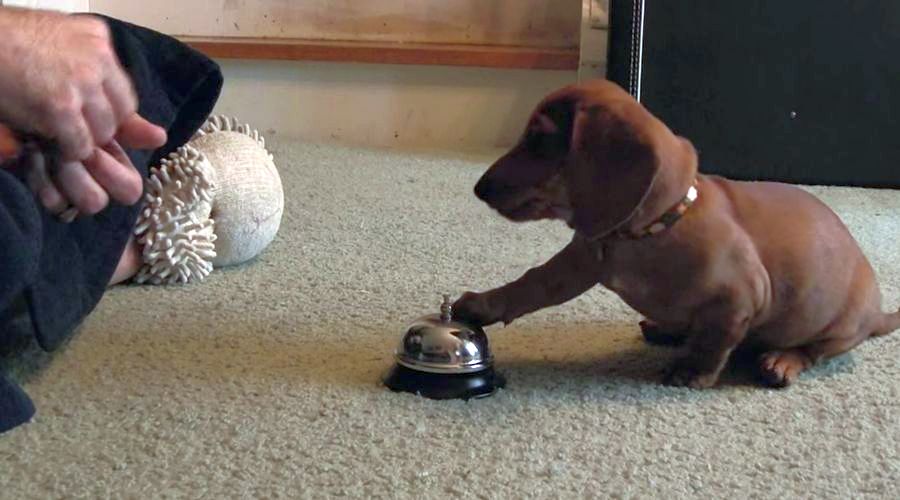 Simple Not Boring Fun.
Since the emotions of a dog are much less complex than a human's this learning process can be a simple and fun activity for your pet. It is important for the owner not to get angry or bored and play along with the dog with a smile as he learns the activity which is in front of him.
What did you think?
It is a very basic approach but can be an effective way for your dog to learn and remember some neat tricks as well as be more disciplined by watching the video. Please give it a try!