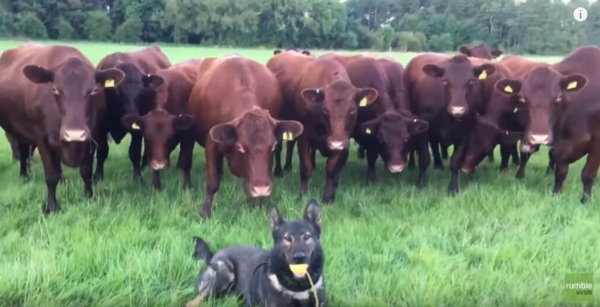 source: YouTube
Here is a video featuring a group of curious cows gathering around a solitary dog who is relaxing on the grass in front of them. Although cows are generally quite timid and are easily frightened, their genuine interest toward this happy looking pooch was captured on video by the owner for everyone's viewing pleasure!
▼ The cows slowly approaches the lounging dog but are easily startled every time the dog moves!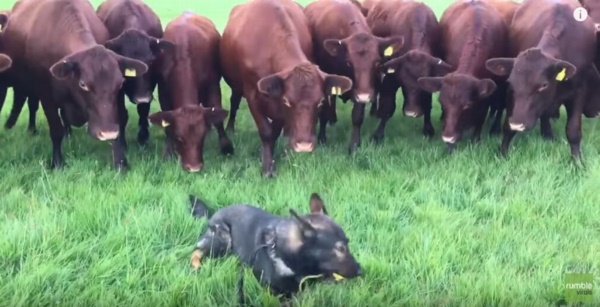 source: YouTube
▼ This dog appears to completely at ease despite these large cows surrounding the pooch!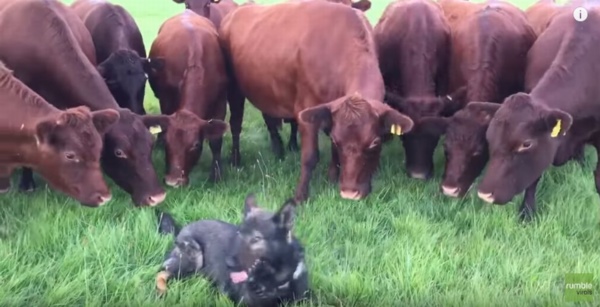 source: YouTube
See Video Here
What did you think?
These cows are big and clumsy and are just adorable as they gather around the dog! What an amazing scene!
---
source:

youtube



---