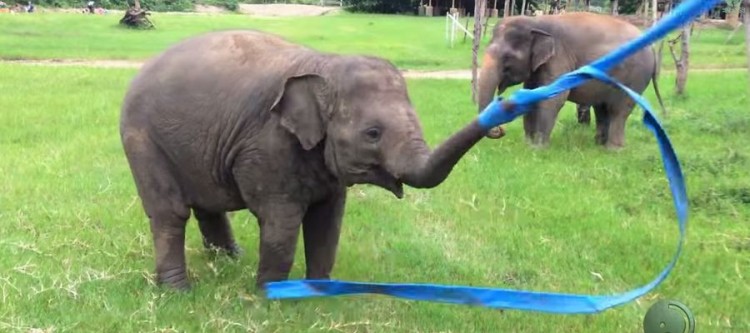 Here is a wonderful image of a baby elephant a wildlife park in Thailand enjoying himself and having fun playing with a blue ribbon! This video has captured the attention of many viewers online so please take a look and watch this delightful scene!
See Video Here
The ribbon has somehow become wrapped around the baby elephant's trunk!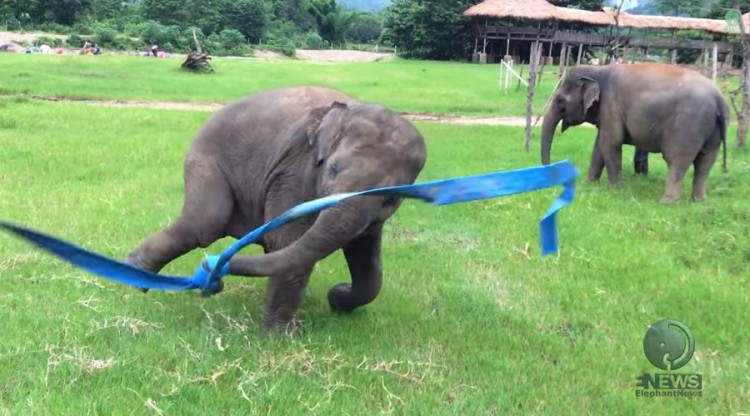 This elephant seems to having so much fun that it looks to have a wide smile!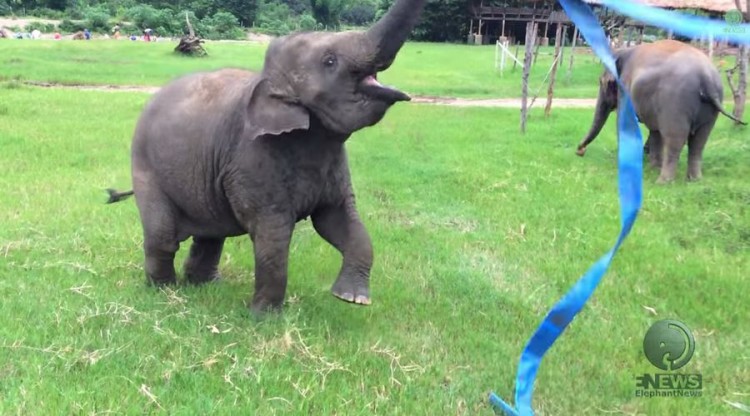 What a cute scene with this blue ribbon and this baby elephant.♡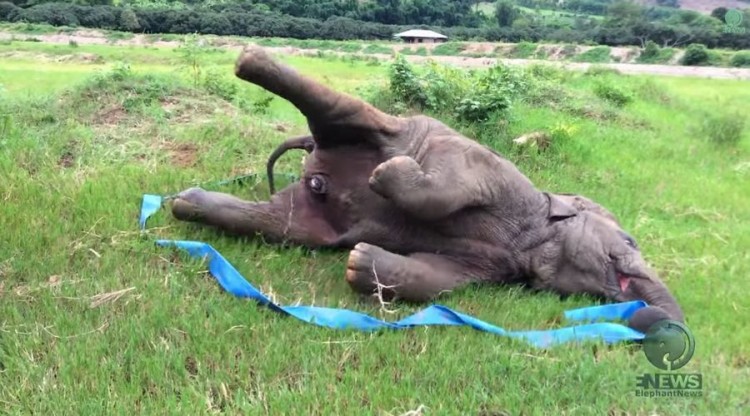 This baby elephant has such a fun-loving personality that is so similar to a human child!