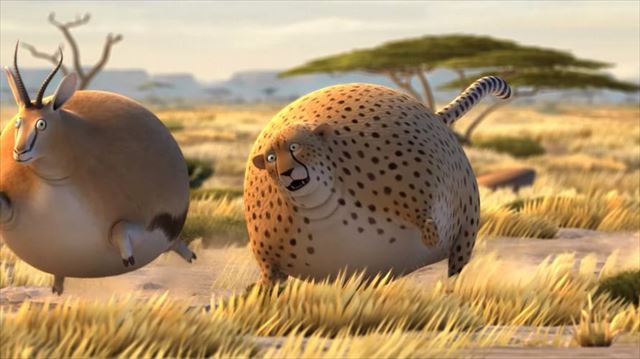 source: YouTube
Here are some zany balloon shaped animated animals resembling the wild creatures of nature of fat wild animals that look so funny and lovable! These animated characters were just recently released online for public viewing for the first time and it has created a lot of buzz with online viewers worldwide!
This amazing animation artwork were created by a group of university students who attended a video production vocational school in Württemberg, Germany in 2012. The title of this video is called "ROLLIN' WILD" and it was adopted as the official video trailer of "FMX 2013" International Conference on Animation and Computer Graphics (CG) which was in Stuttgart, Germany in 2013.
Here is an introduction to this video movie of cutting edge animation and CG techniques!
I cannot find any prey to hunt!
The stage is the grasslands of Africa and the cheetah is chasing the gazelle and running at full speed!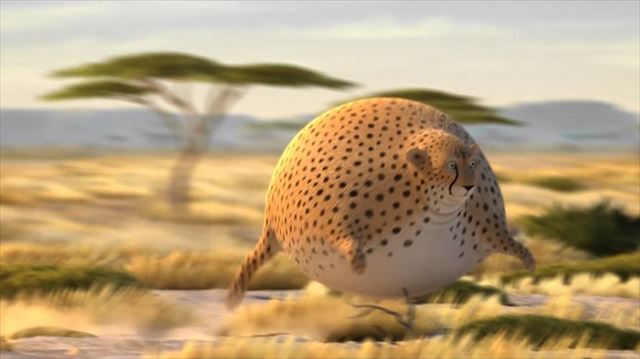 source: YouTube
And the balloon shaped gazelle is running away as fast as it can run!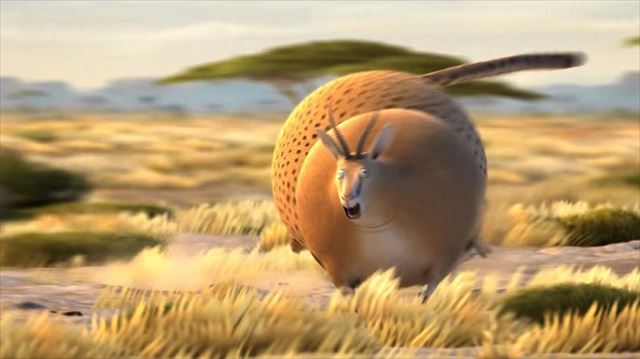 source: YouTube
Here is the moment the cheetah finally catches up with the prey and leaps for the kill!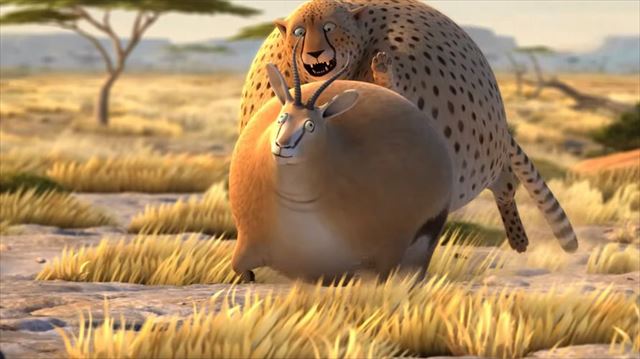 source:YouTube
The cheetah's paws and claws attempts to grab the fleeing gazelle but they are simply too small and the predator cat loses its balance and starts to roll around. The gazelle also loses its balance and starts to roll out of the control!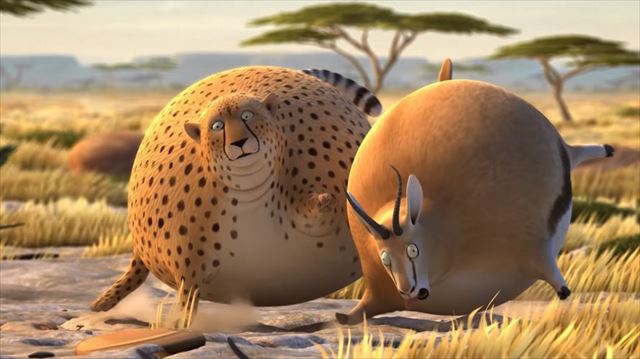 source:YouTube
The two balloon shaped animals bounce into each other and continue to roll over and over! It is a hilarious sight to behold!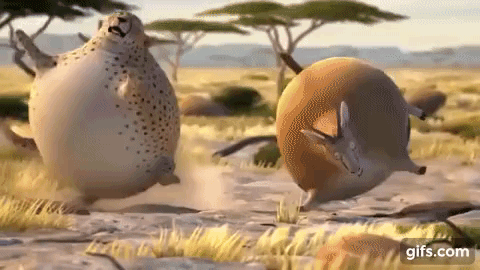 source: YouTube
The animated scene is such a joy to watch! Please take a look at the extended video below.
See Video Here
source: YouTube
This is such a comical adaption of a life and death episode between predator and prey on the grasslands of Africa!
Balloon shaped animals.
In addition, various animals have been transformed into the same balloon shaped creatures and they are a delight to see!
Flamingos and crocodiles.
Please pay attention to the transformation of the crocodile's body in the extended video below.
See Video Here
source: YouTube
This balloon shaped crocodile is only able to float in the water is so funny to see!
Zebra and crocodile.
A crocodile has appeared again here in this video and the zebra's reaction is so adorable.
See Video Here
source: YouTube
The crocodile is unable to roll over!
A leopard waking up in a tree.
This drowsy predator cat is so cute and funny at the same time!
See Video Here
source: YouTube
The facial expression of the cheetah is simply hilarious to see!
A vulture and parents.
The parents are making life so difficult for this young bird!
See Video Here
source: YouTube
These ball shaped birds look so funny!
Meerkats.
The moment when the meerkat tries to dive into a hole to escape from predators is simply hilarious!
See Video Here
source: YouTube
Such a disappointing effort!
What did you think?
These animated videos are amazing to see and enjoy and the fact that they were created by students really shows their level of talent and ability! I am looking forward to see more of their work in the future!
Rollin' Wild – Official Website
---
source:

YouTube
---