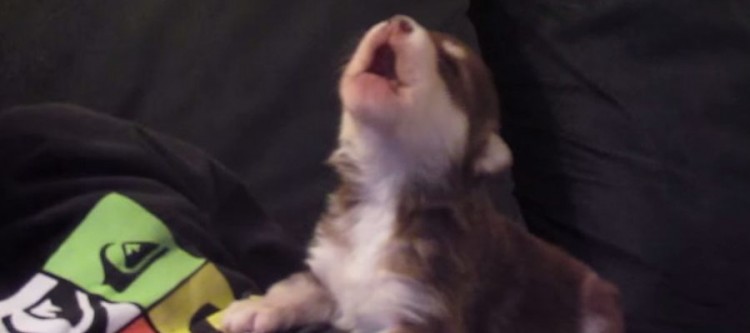 Here is "Belka" who is a 20-day-old Mix Alaskan Malamute and Siberian Husky puppy whose attempts to howl were captured on video and garnered more than 800 million views on YouTube!
See Video Here
Here is "Belka" on top of his owner's stomach at his family's home.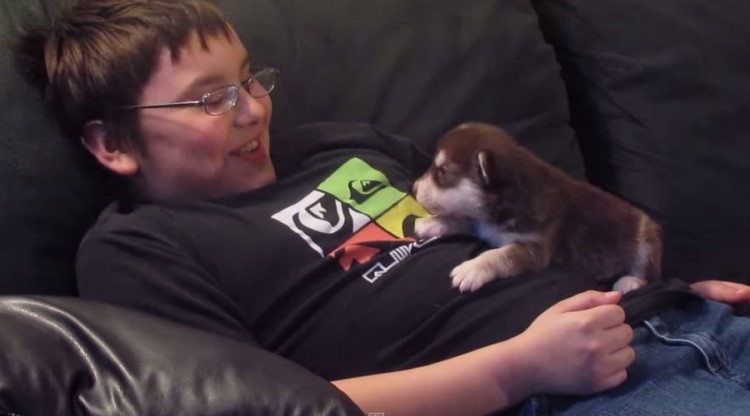 Now, the puppy starts to howl and the sound is just adorable!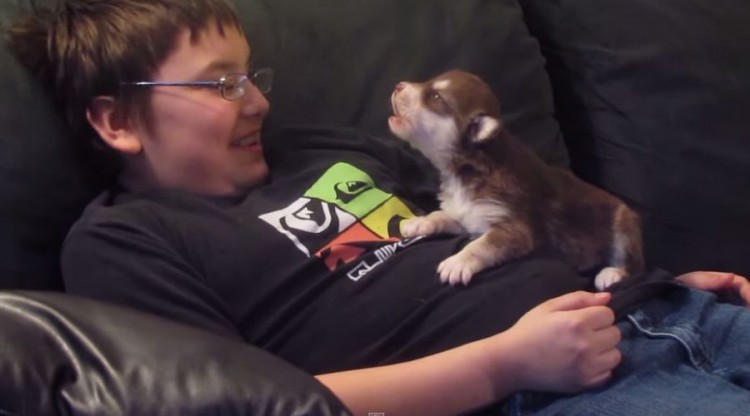 Here is "Belka" howling at the top of his lungs!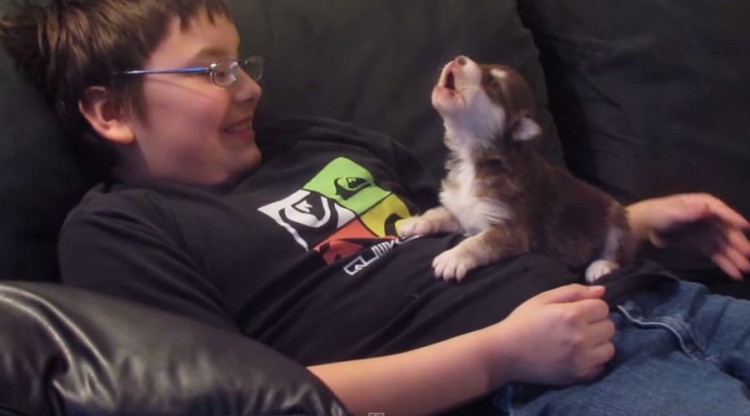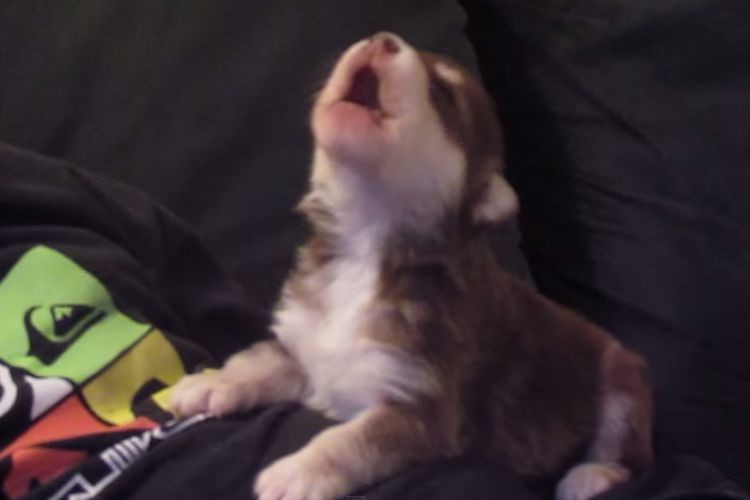 See a Video of "Belka" at 12 days old Here
This puppy is simply so cute to watch! When he gets older I believe that his howling will be extremely powerful to hear!