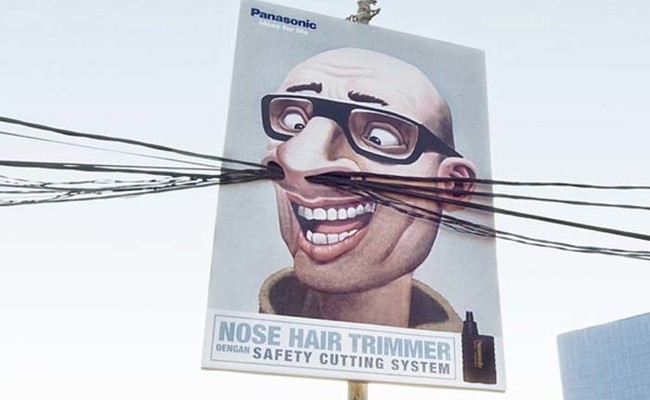 Here are some outrageous and ingenuous advertisements for various products that really have an impact and a fantastic sense of humor!
1. A view from the top of a building where people look like fleas from a dog!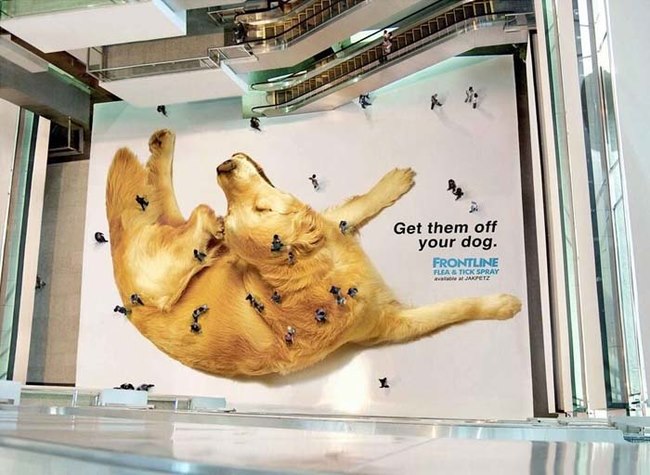 2. A clever ad of a coffee shop at the Van Gogh Museum.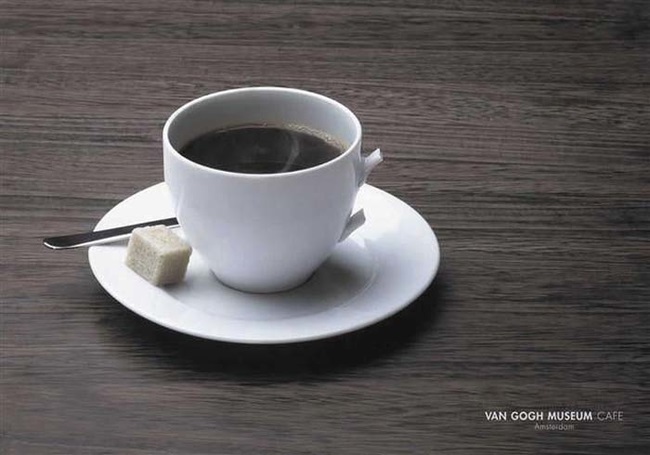 3. A shower at the beach that imitates a soft drink dispenser.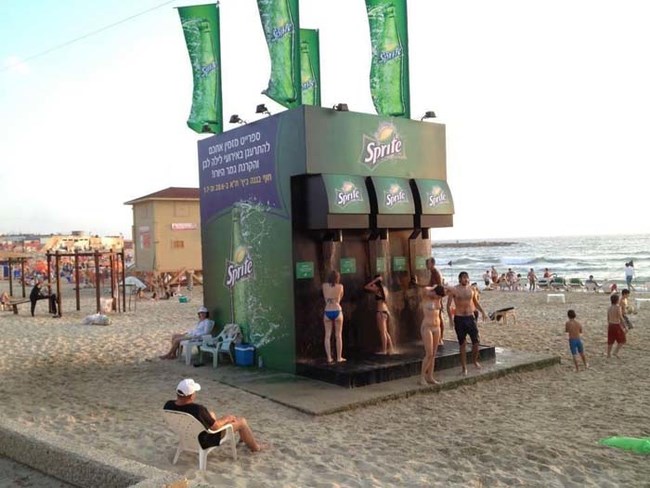 4. A threatening image of the danger's of global warming.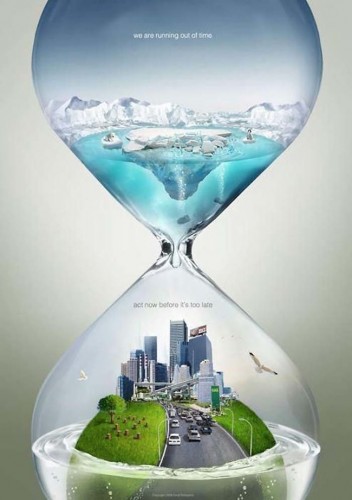 5. A cleverly designed advertisement on the dangers of talking on the phone and driving at the same time.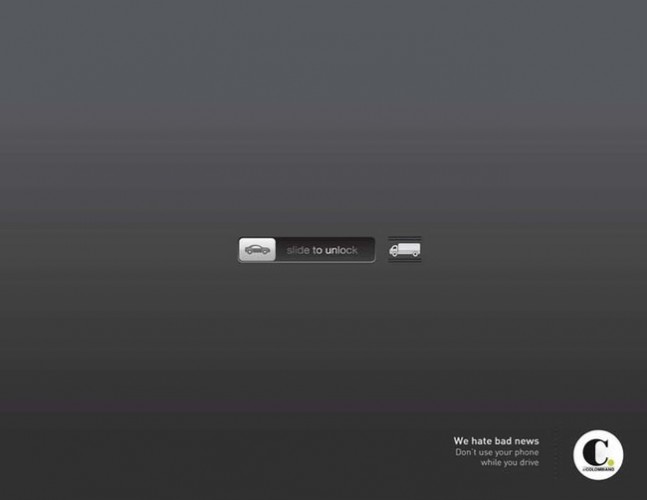 6. A park bench that looks like a chocolate bar.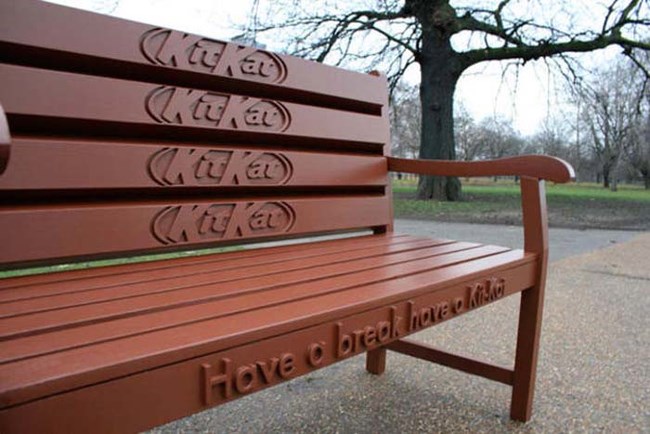 7. Faster than a speeding bullet.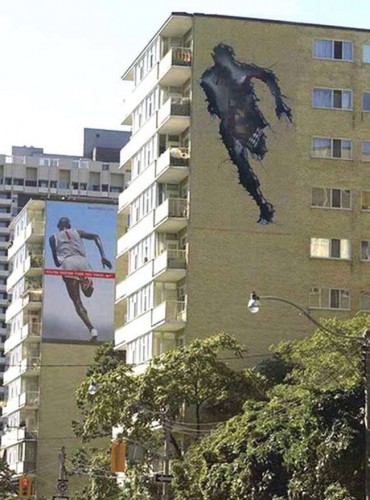 8. Clever advertising from a life insurance company.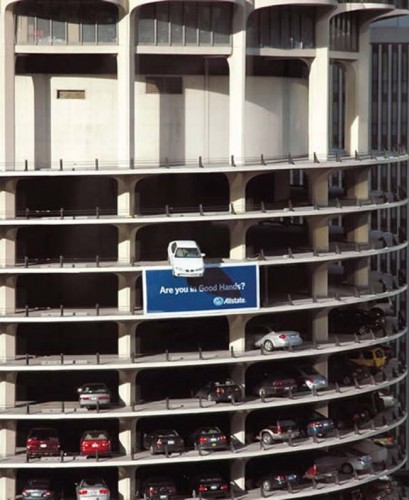 9. An advertisement for a exercise gym.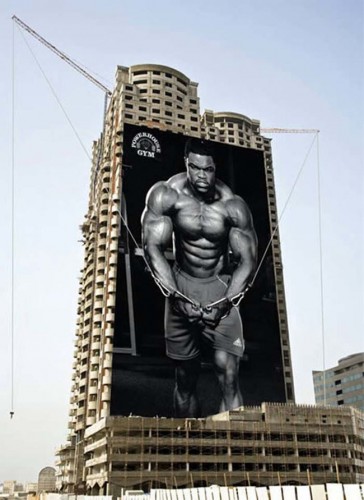 10. A calendar on the side of a building.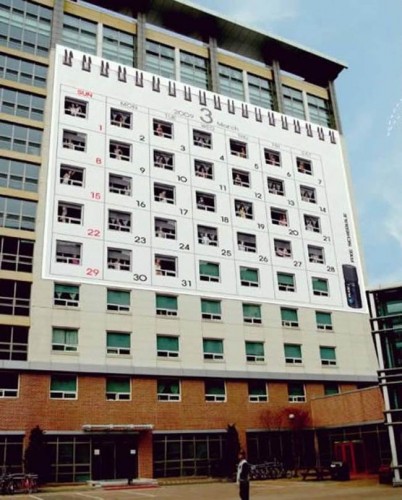 11. An advertisment for a glass cleaner at a bus stop.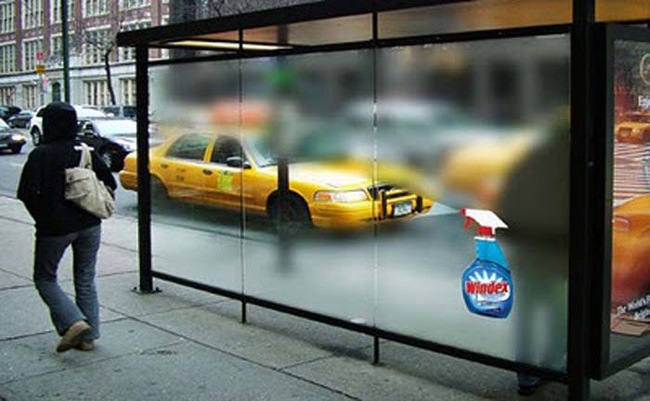 12. A modern designed building is the perfect background for a Lego block advertisement.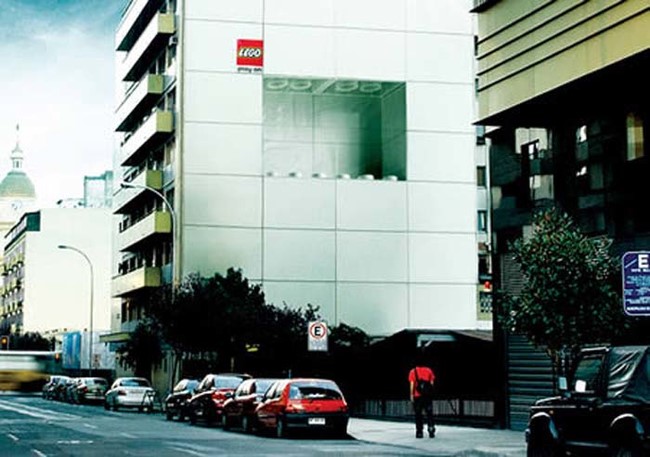 13. A fantastic visual ad for a nose hair trimmer.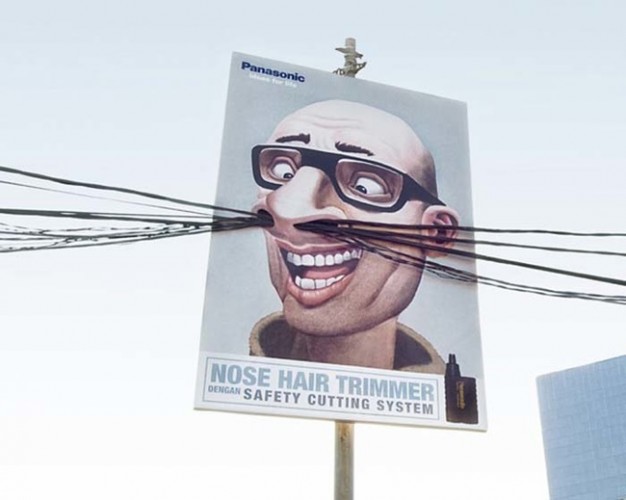 14. Super strong teeth is clearly displayed here!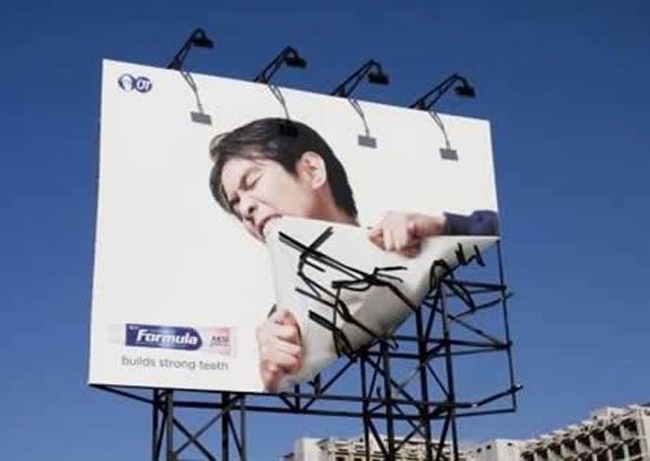 15. Sugar free Chupa Chups candy that the ants clearly avoid.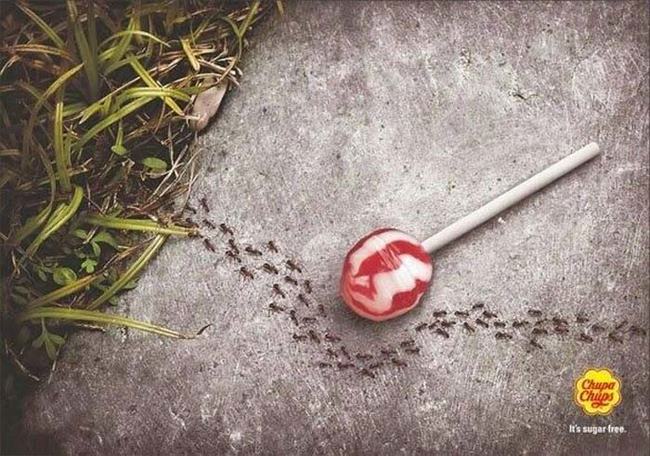 16. A clever advertisement for a shaving razor.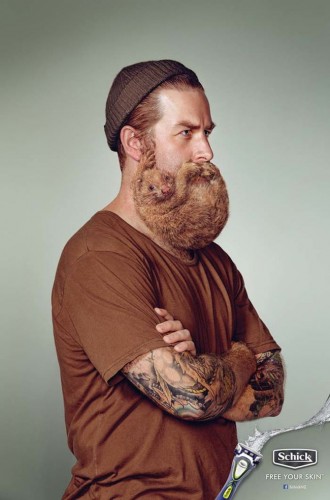 17. This knife is much sharper than you can imagine.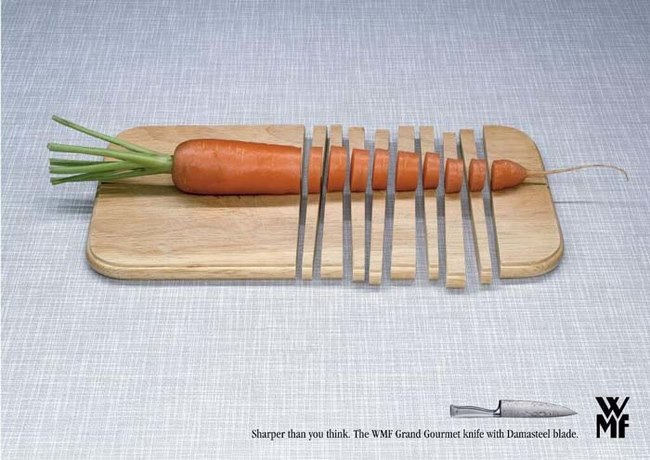 18. A hat makes all the difference in this ad poster.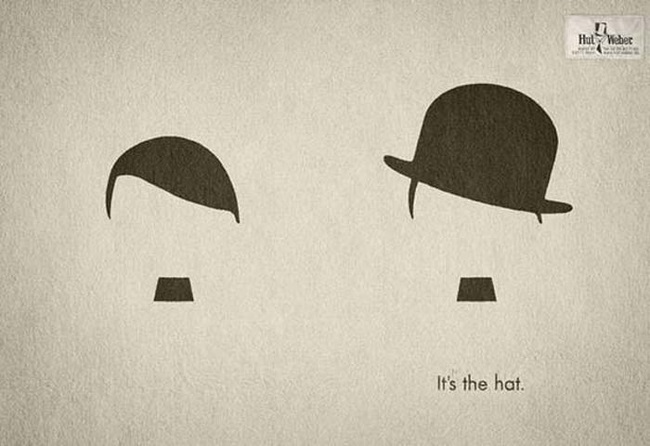 19. Teeth that have become so shiny that they need to covered up at night!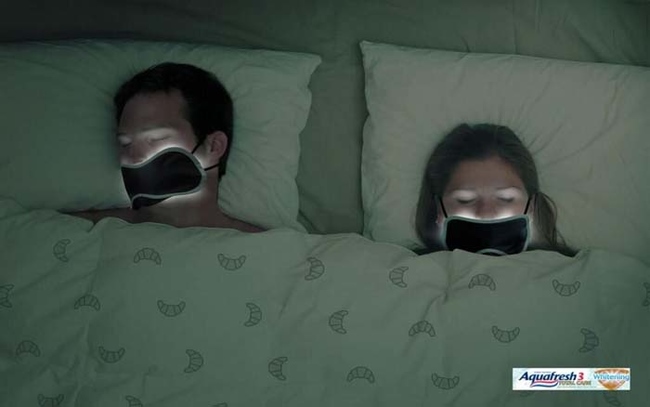 20. A tiny flash drive that holds a lot of data.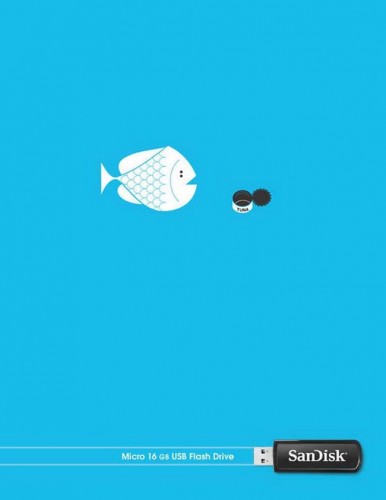 21. An advertisement for Yoga Shelter.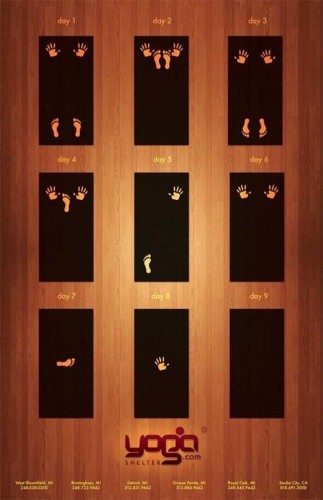 22. Drinking a Coke with a large straw.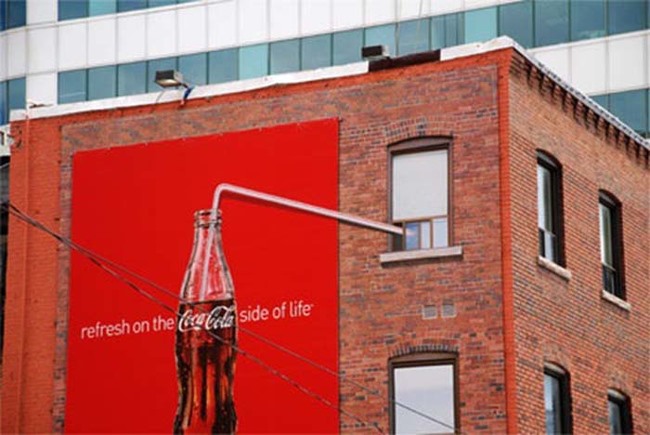 23. A heavy metal fork image for the Hard Rock Cafe.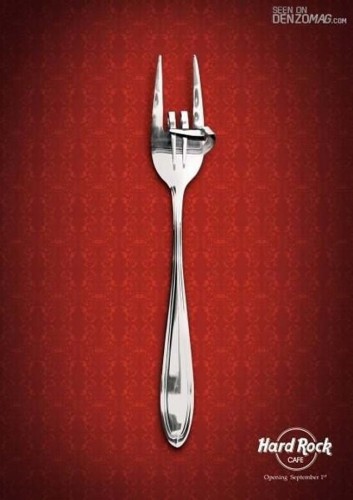 25. Powerful people drink milk.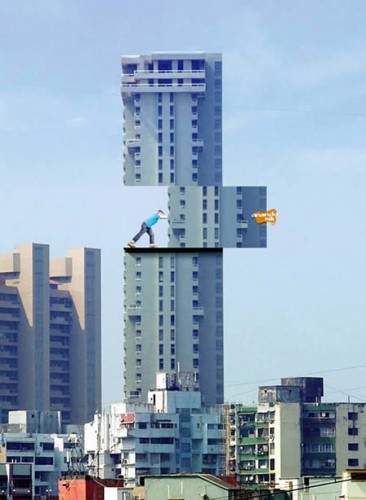 26. A Wi-Fi symbol for french fries at McDonalds.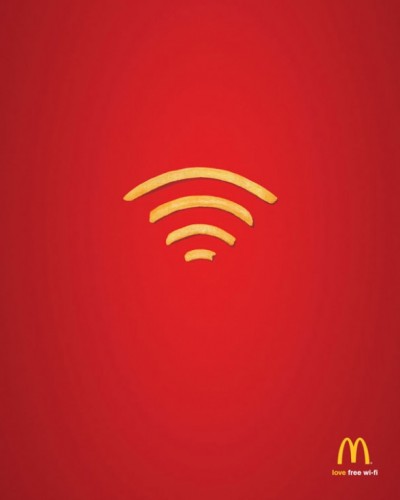 source: viralnova.com