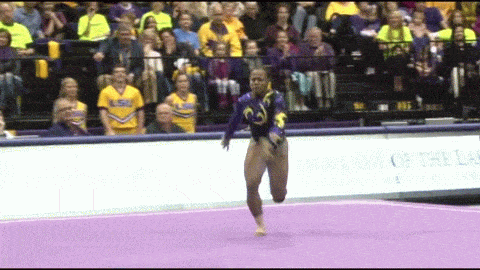 Lloiminicia Hall is a gymnast from Louisiana State University in the United States who displayed remarkable acrobatics skill in the "floor" performance that resulted in a perfect score being given to her by the judges! This became a big topic of online discussion with viewers everywhere!
See Video Here
Here is a confident pose during her "floor" performance.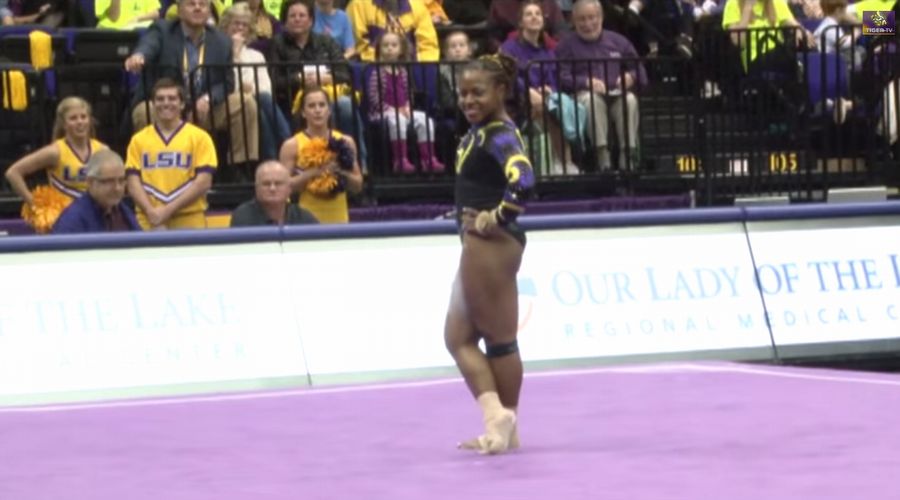 This gymnast displays amazing physical ability!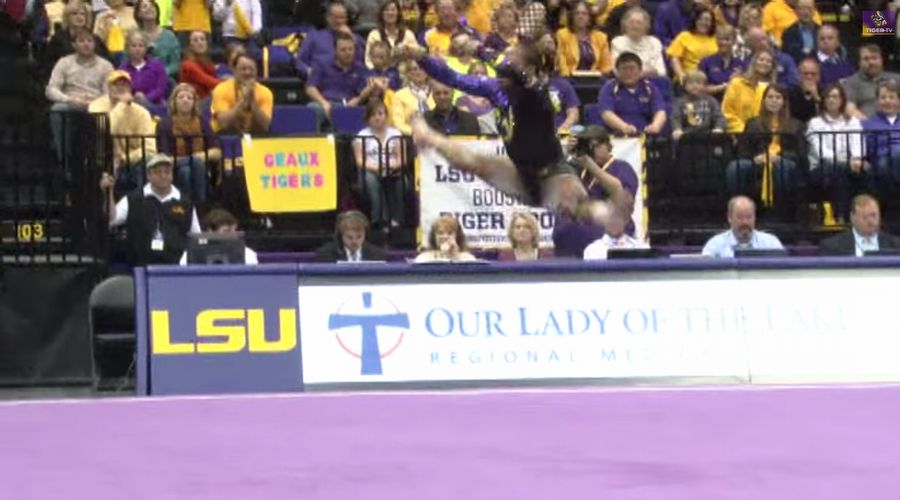 A fantastic finish!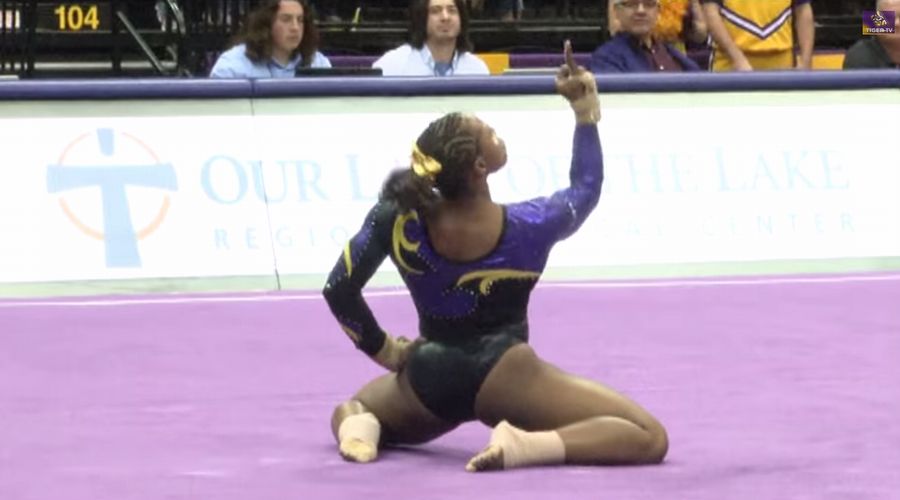 Fellow gymnastic teammates rush out to congratulate Lloiminicia on her historic performance!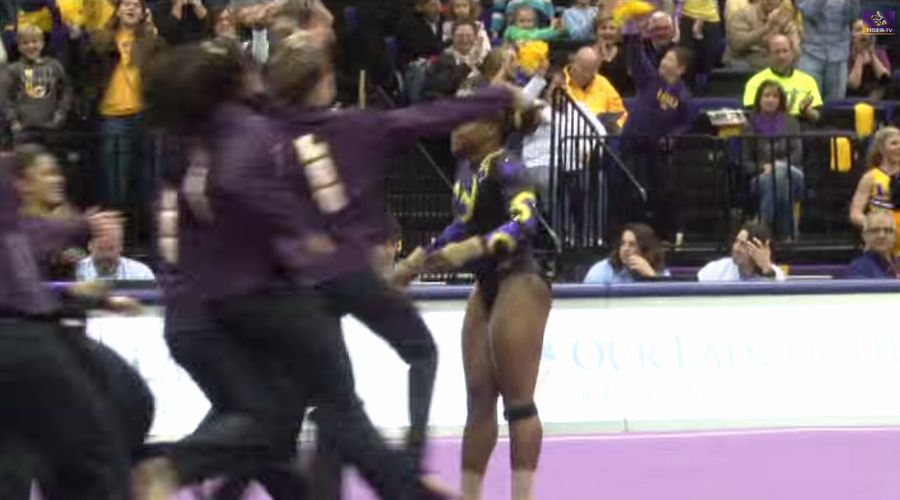 See Video Here
Lloiminicia Hall's perfect 10 performance is simply remarkable! Well done!