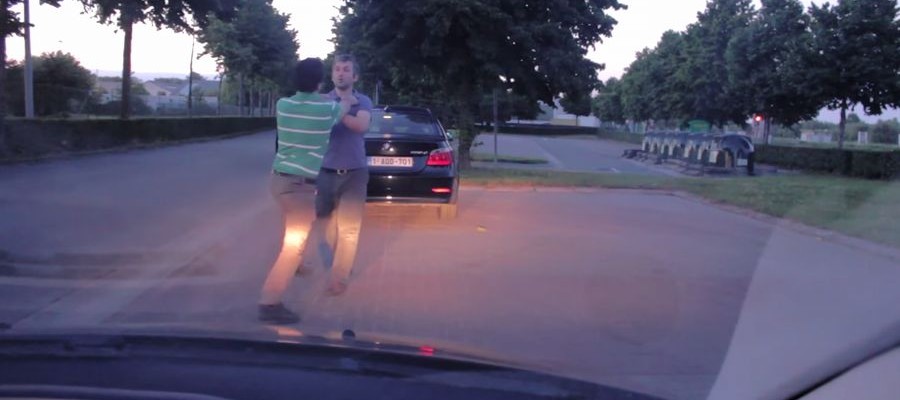 Here is a video that was filmed by an in-vehicle camera in Belguim recently that captured some simmering tension between two automobile drivers that had all of the signs of "road rage"! However, an amicable solution and reconciliation was reached and peace prevailed so please take a look at this intriguing video between two aggressive drivers!
See Video Here
A car suddenly cuts in front of this driver!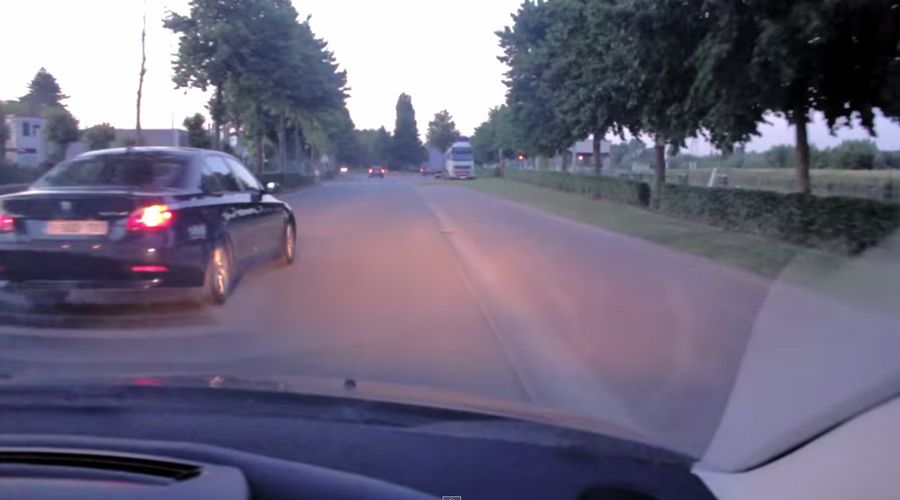 Both drivers leave their vehicles to confront each other!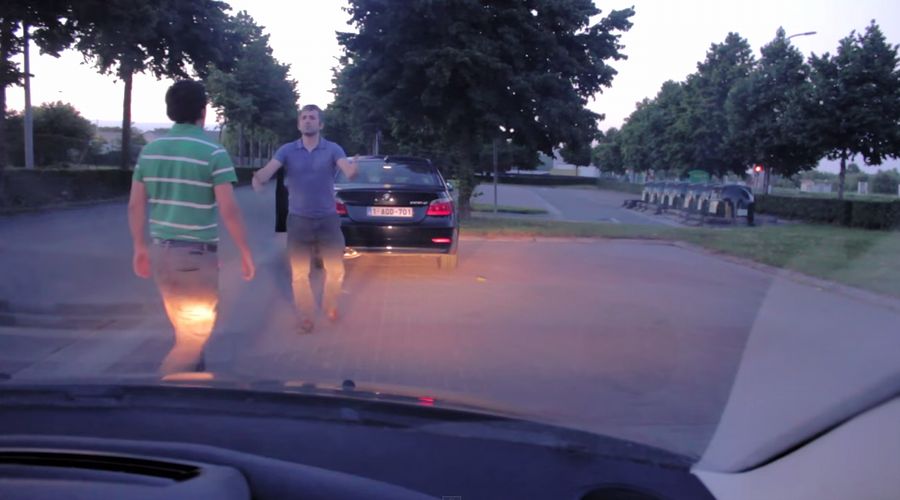 A physical confrontation ensues!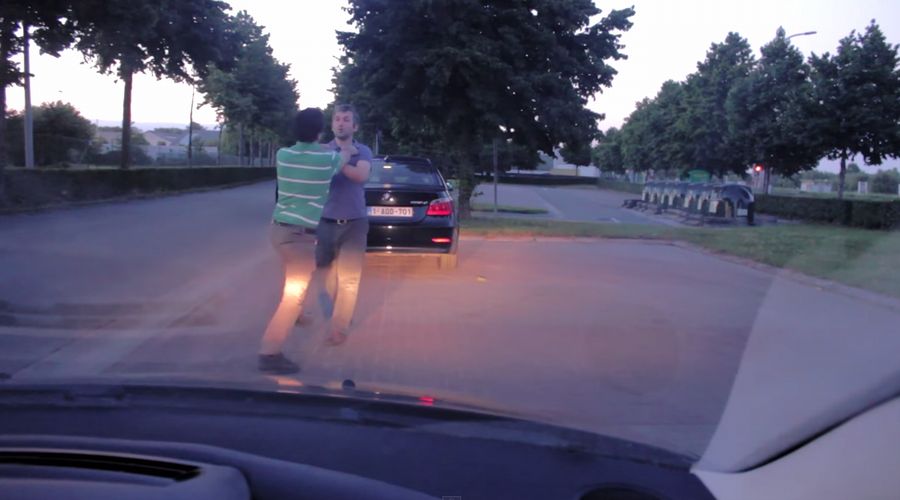 Then one of the drivers requests a pause in their fight.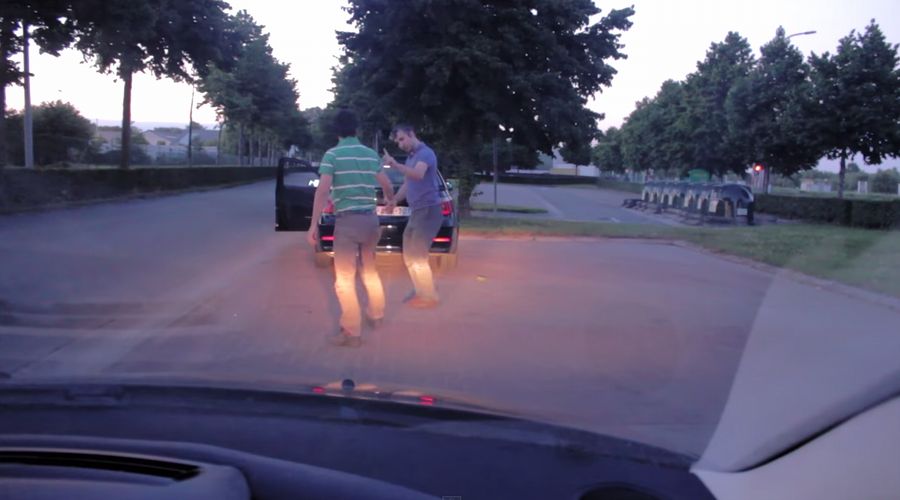 He removes a punching bag used in boxing from the trunk of his car!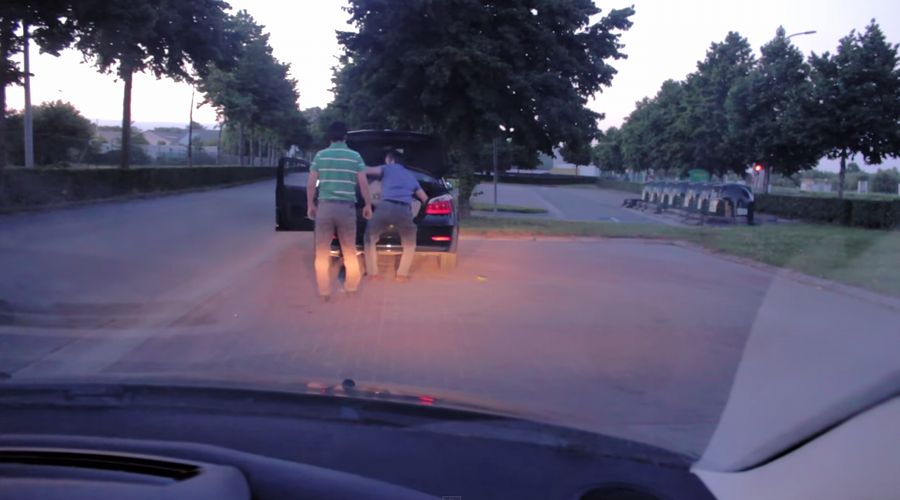 One man proceeds to release his tension by taking out his aggression on the punching bag!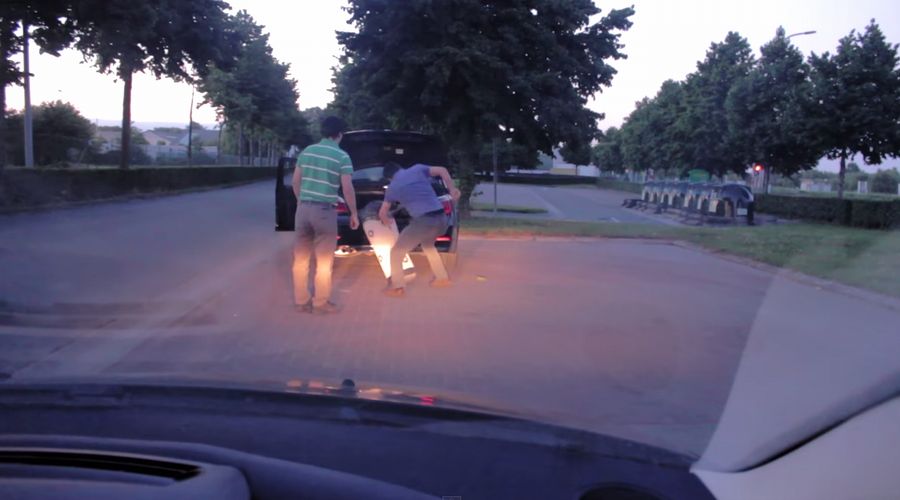 That was a nice kick!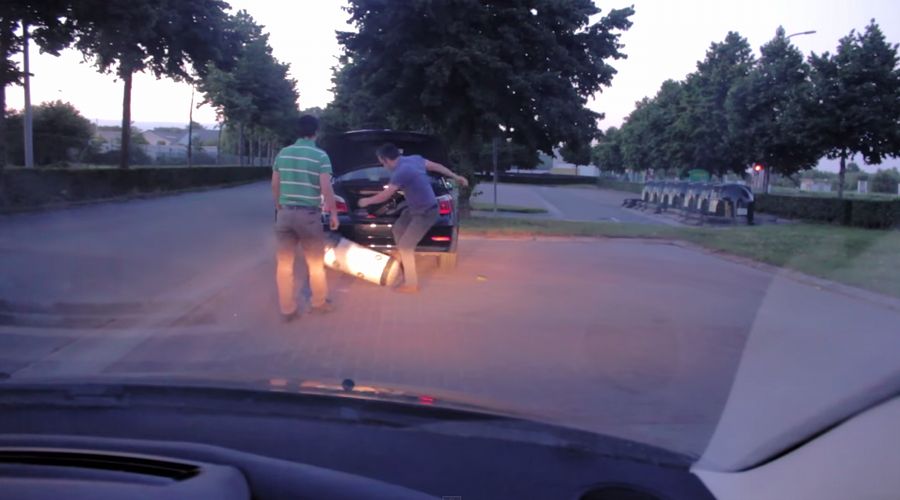 Now the other driver proceeds to release his stress on the punching bag!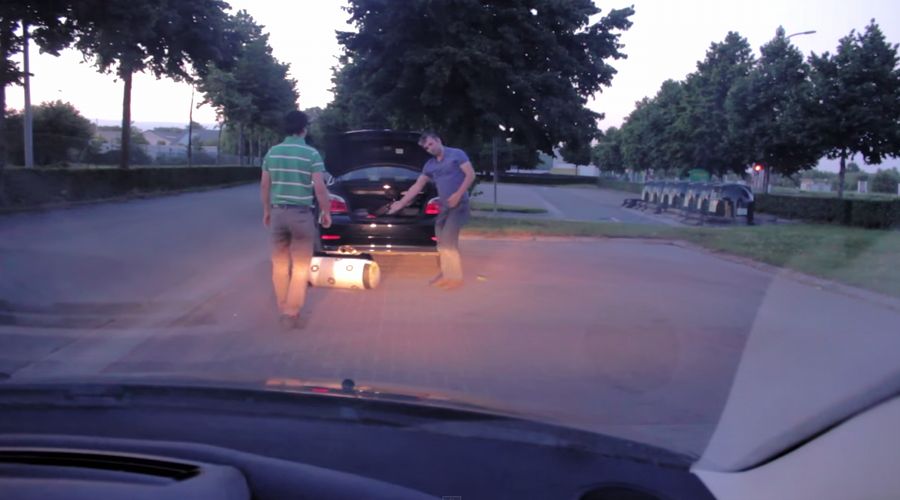 Feel better?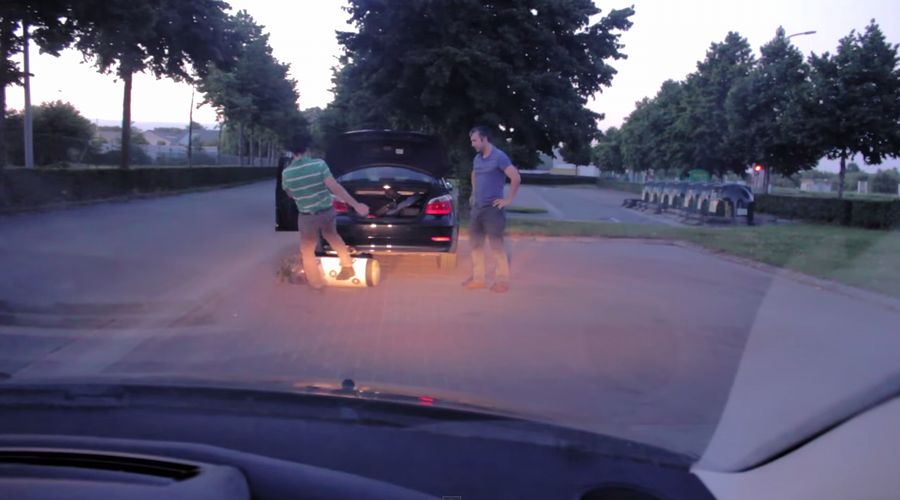 The two men reconcile with a handshake.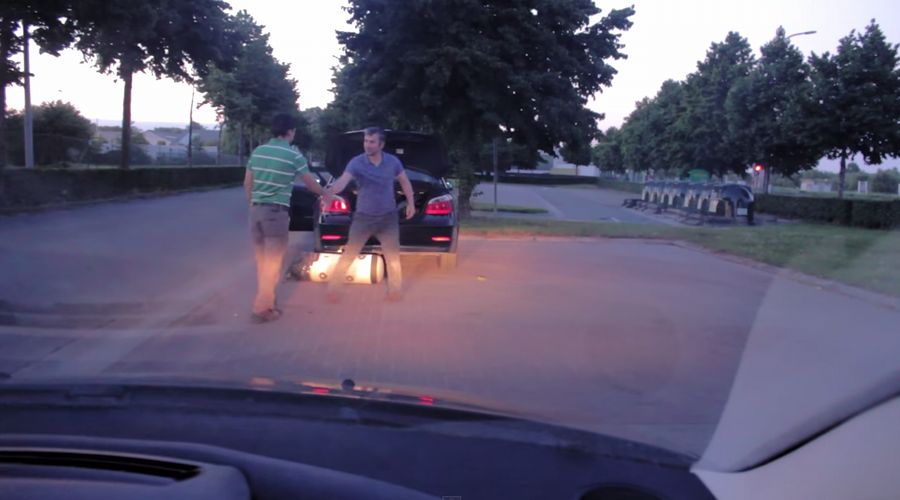 A friendly goodbye and both men return to their vehicles.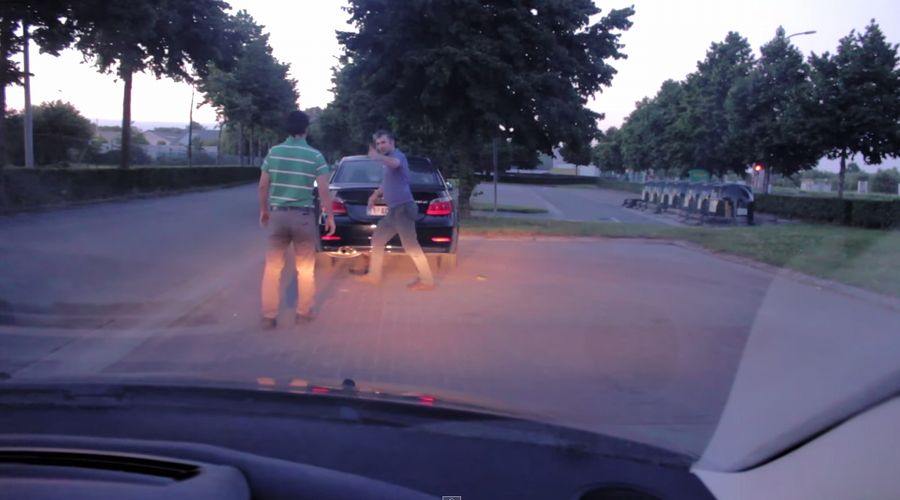 This was an unexpected ending to a potential violent confrontation! I am glad that these two men could resolve their differences peacefully!