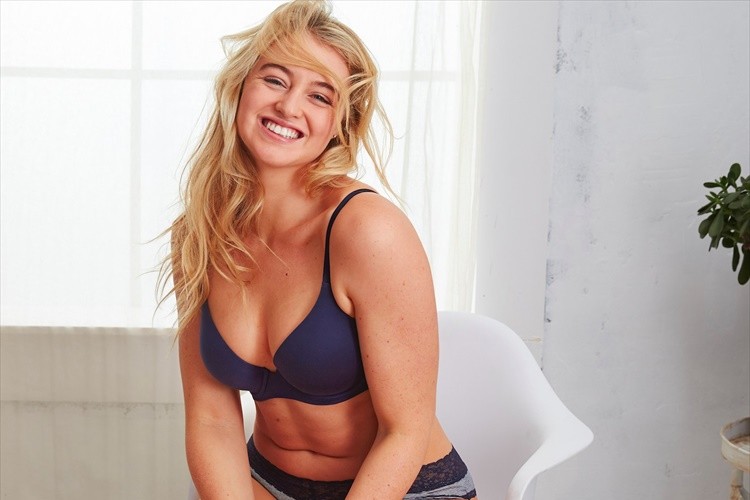 source: uk.businessinsider.com
"The truth is beautiful," "Why do I have to fix it?"
A new women's lingerie brand was recently launched in overseas markets that featured photographs of models whose images that had not been modified or enhanced with photoshop software! This underwear brand was also promoting a campaign to raise awareness for "eating disorders". This has become a huge topic of discussion with online viewers all over the world!
The brand targeted the 18-25-year-old female underwear market under the brand name called "Aerie" and has expanded from a single store in the United States and Canada to over 158 locations and is sold in countries all over the world through its alliance with "American Eagle Outfitters".
This new brand of women's underwear has been designed for women of any body type and its popularity has been dramatically increasing with women who have strongly identified with the product.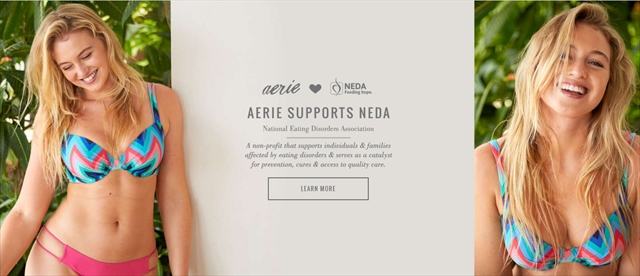 source: uk.businessinsider.com
Since 2014, the model's images are authentic and are not enhanced by software!
The "Airie" brand from 2014 "decided to not modify or enhance the images of their models in the belief that natural beauty would shine through!" The brand decided to discontinue photo correction of their models and imperfections and marks such as tattoos would remain.
Here are a number of images of the "Airie" brand that have been posted on Instagram that captures the natural beauty of the models and the lingerie without enhancement!

source: www.instagram.com
The campaign launch on Twitter "#aeriereal"
This campaign promoted its brand with models who are larger and more representative of people along with a campaign theme to convey true beauty. As a result, sales revenue has been increasing 20% annually and this brand has become very popular with consumers and women from around the world.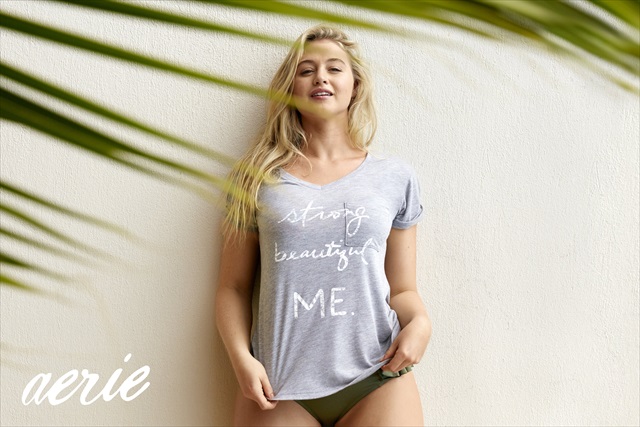 source: uk.businessinsider.com
This campaign is not a transient effort and is related to the identity of the "Airie" brand and seems set to continue to widely appeal to people all over the world through the use of social media in the future.
In addition, the "Airie" brand is an official sponsor of the National Eating Disorders Association (NEDA) and "National Eating Disorders Week" which attempts to educate the public about the pressures of dieting, eating disorders and the pursuit of beauty in the media.
This new brand of lingerie has successfully overturned the concept of underwear models by deploying naturally sized women in their products which changes the perception of real beauty in the media!
---
source:

uk.businessinsider.com

/

indy100.independent.co.uk
---