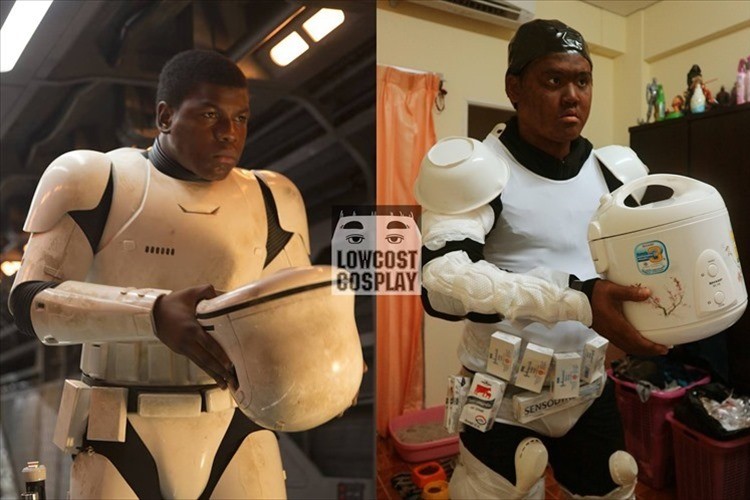 People everywhere are inspired to imitate their favorite animation character or movie personality in a variety of ways so here are some creative and bizarre low-budget cosplay ideas from consumers in Thailand! People everywhere are always fascinated by the imagination of people who love to design interesting costumes almost free of charge!
A creative way to duplicate the hairstyle of a popular animation character!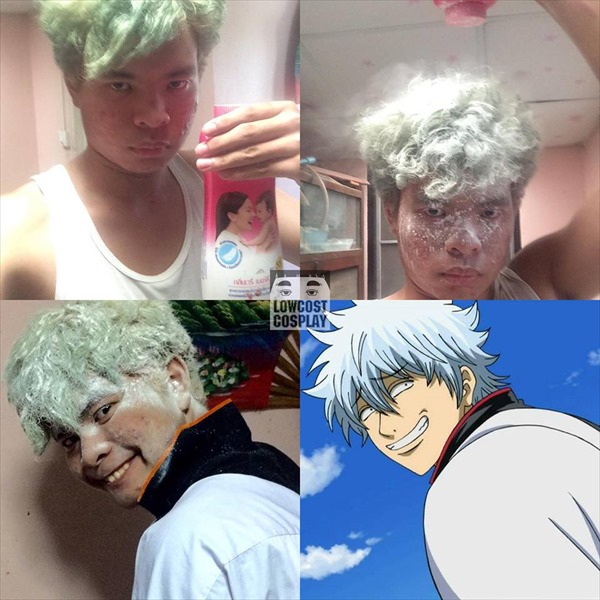 A cat imitates the famous movie poster and the iconic movie "Jaws".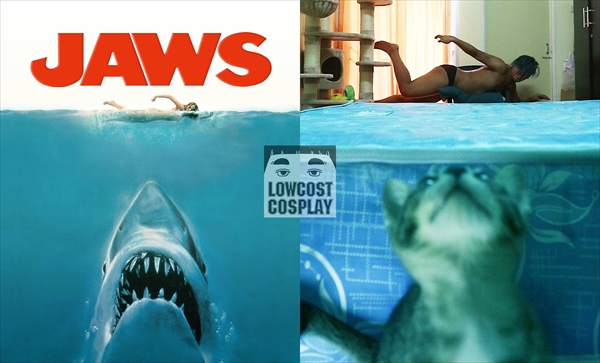 Various kitchen accessories and an inventive mind creates an incredible imitation of a stormtrooper from Star Wars.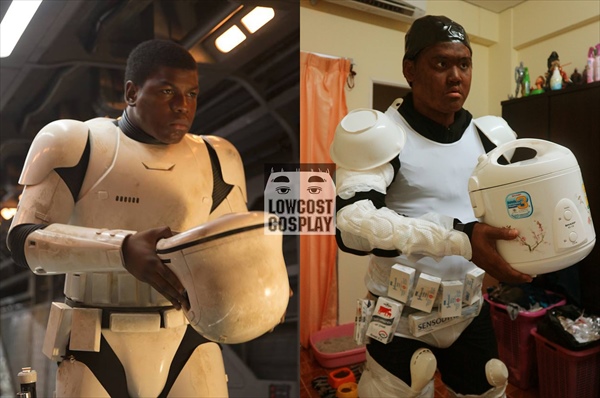 Not sure if it was necessary to place these hair brushes on his head like that!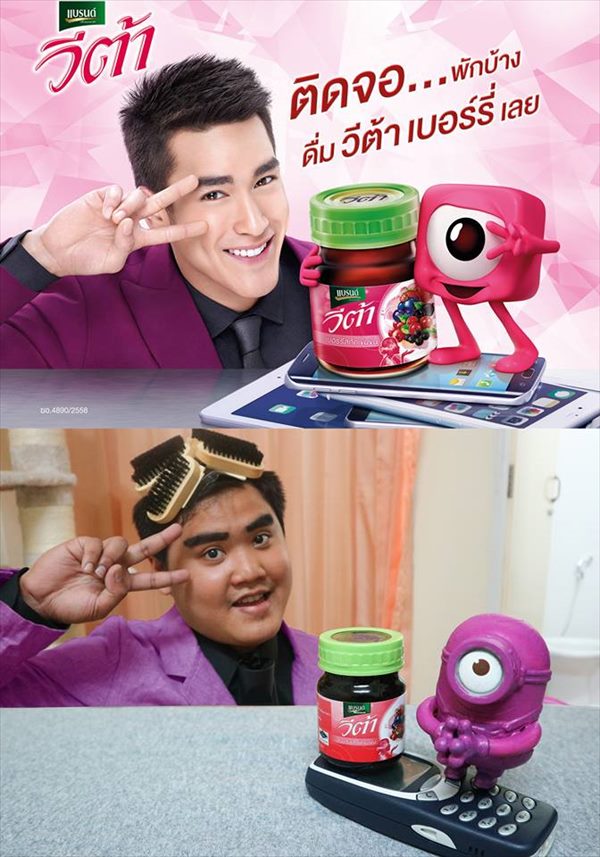 A homemade costume of an animation character is completed with the creative usage of a Kit Kat chocolate bar.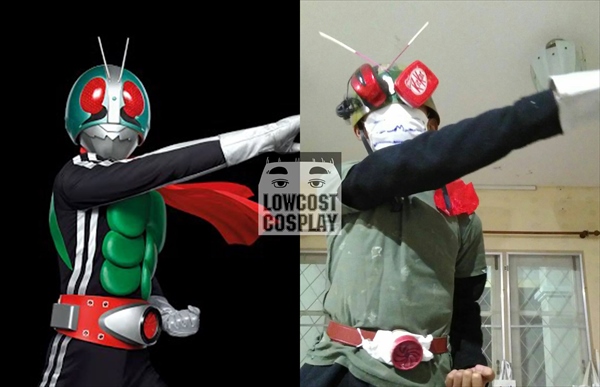 This cosplay imitation is quite good!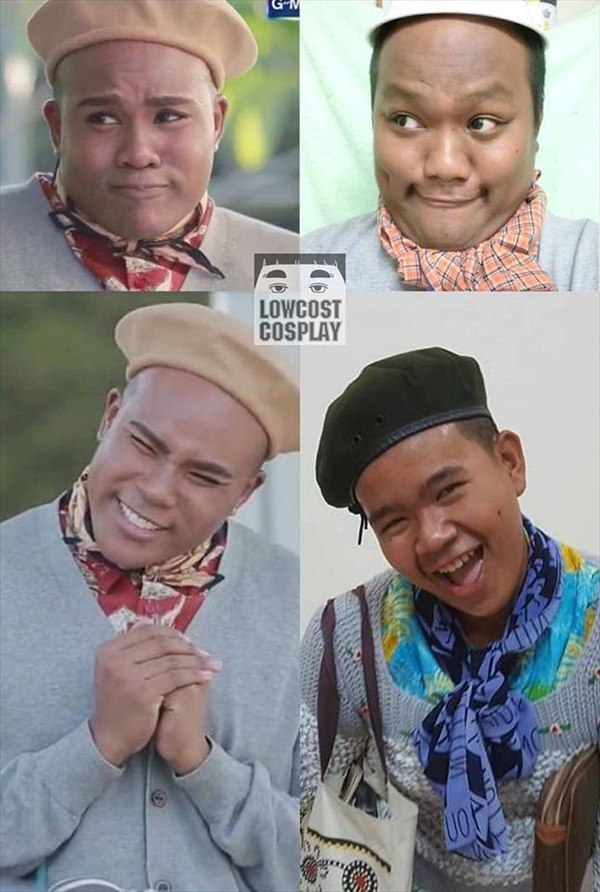 This person looks just like the animation character above.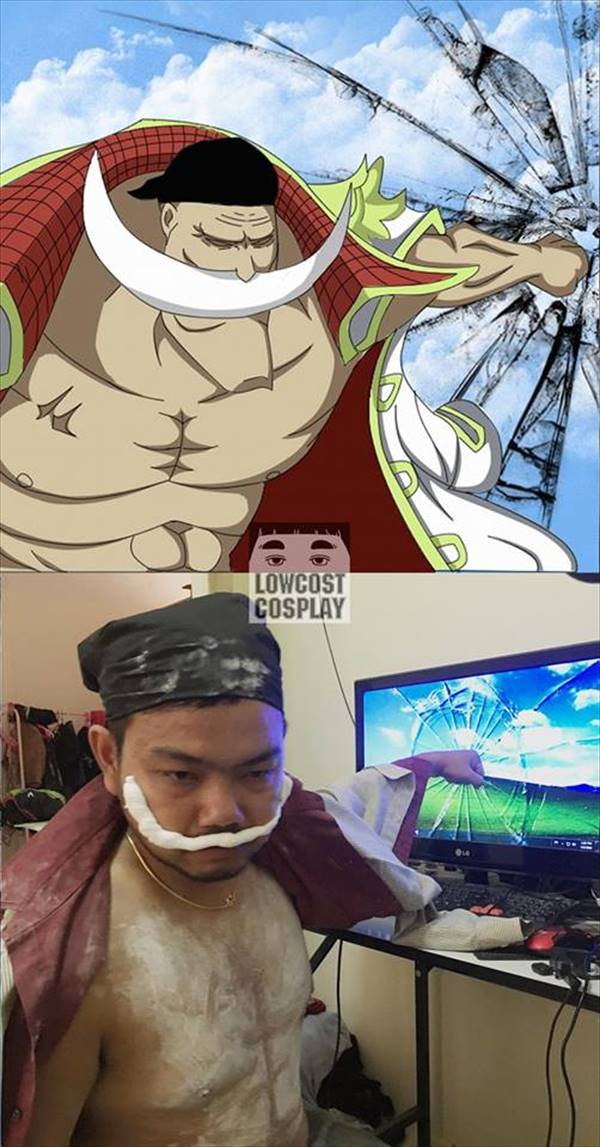 This creative usage of a bunch of bananas is the inspiration for a great costume!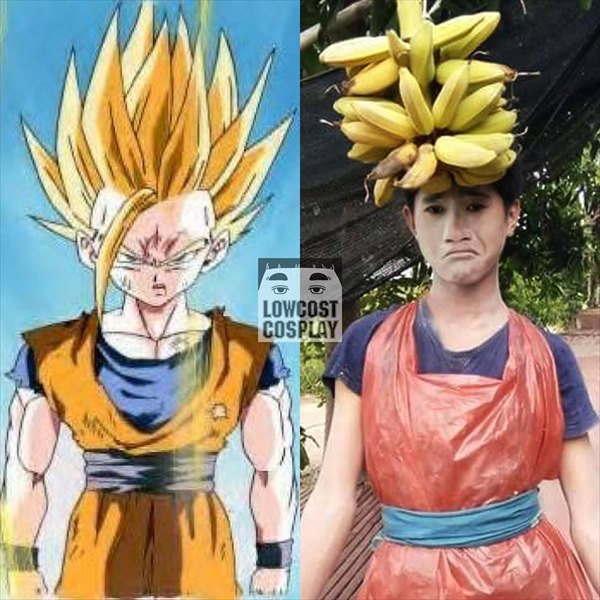 This tennis ball is transformed into an animation character with the clever usage of a marker!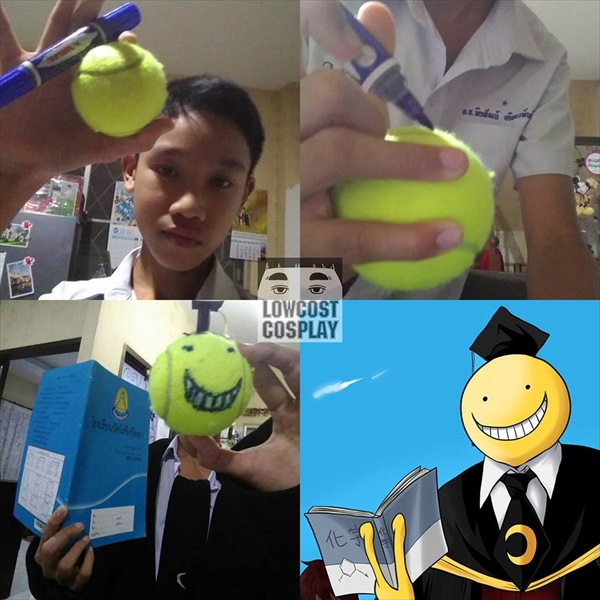 Make-up on half of the face and a creative wardrobe creates a silhouette of a famous Hollywood action star!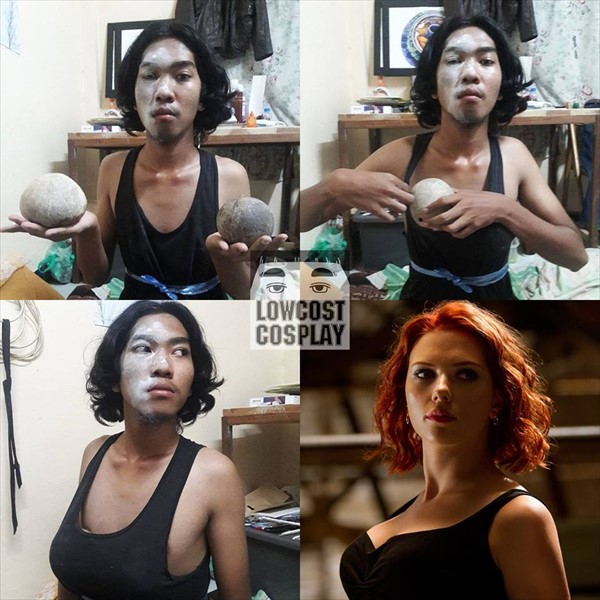 A creative use of an air-fan magically creates the shield from the famous animation super hero "Captain America".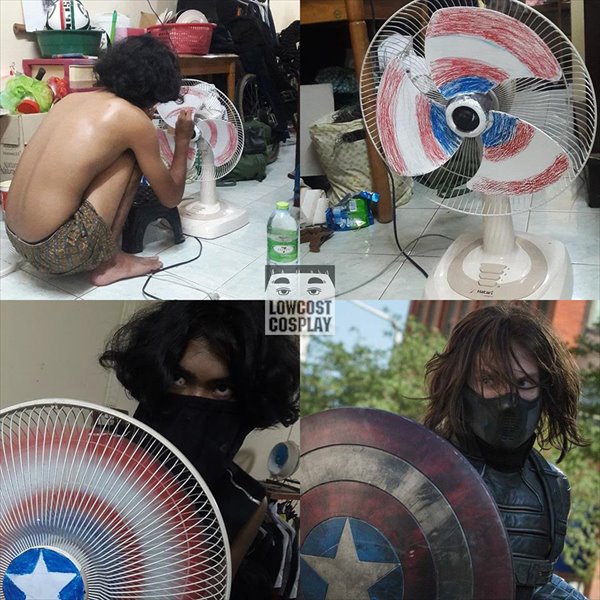 This costume reproduction is amazing!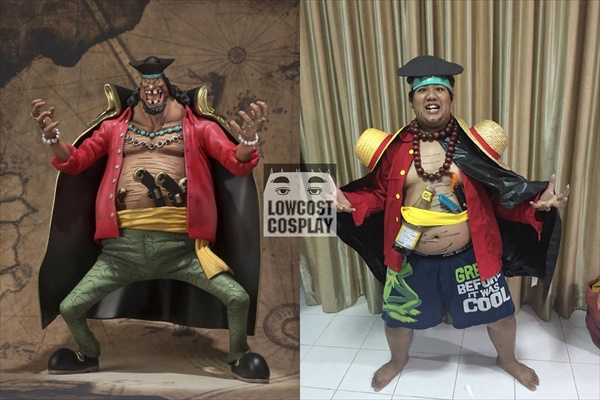 A low-cost technique, tape and clothes-pin and incredible imagination recreates the mask of "Captain America".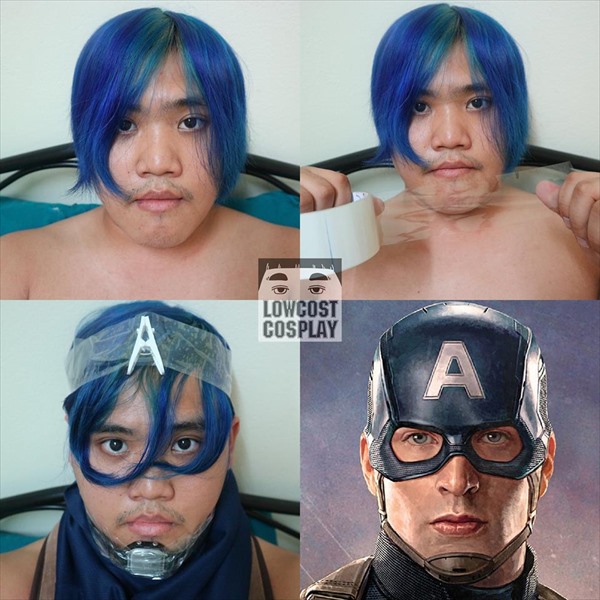 This cat does a great impersonation of a grizzly bear attack!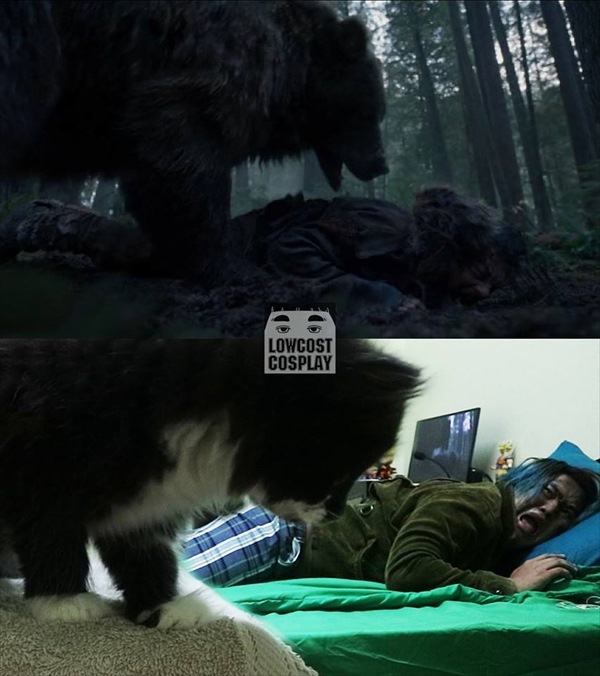 What did you think?
The ingenuity of Thai low-budget cosplay fans is spectacular!
---
source:

www.facebook.com
---