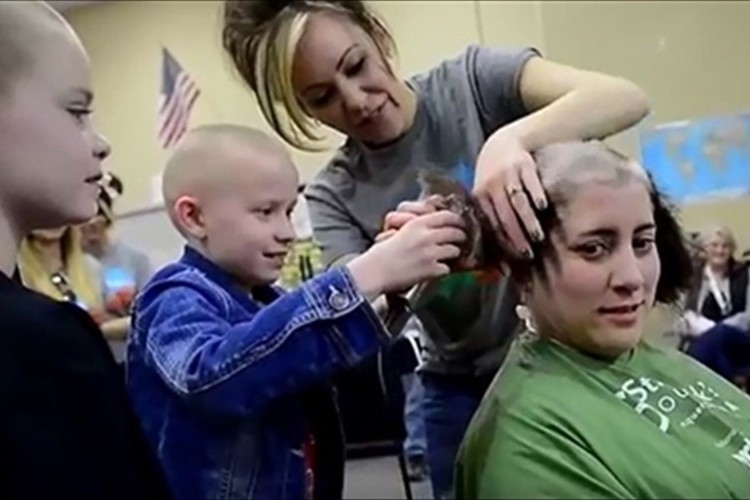 "Showing Their Love and Support By Having Your Hair!"
Classmates of a young girl undergoing cancer treatment show their support by having their hair cut to match the girl's appearence! This heartwarming story has become a popular topic with online viewers across the United States.
Marley is a 9-year-old elementary student who had to undergo chemotherapy treatment for cancer and needed to be absent from school. As a result of her treatment, she lost her hair.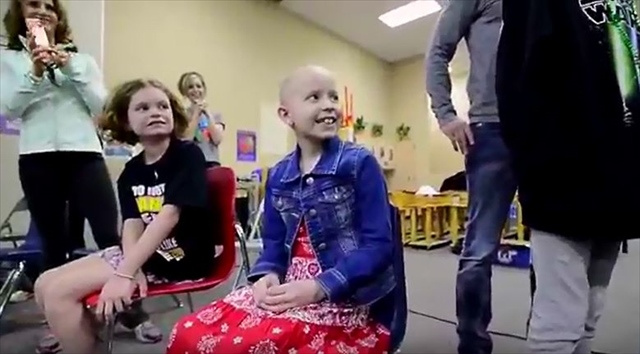 Marley chan return to school.
The students in Meridian Elementary School in Broomfield Colorado decided to celebrate Marley's return to school of Marley-chan in a unique and heartfelt way.
Many of the students decided to have their hair cut completely off to match Marley's appearance as a expression of support and make her feel comfortable. Almost 80 students and teachers participated in this event as shown in the image below.
"Be Bold, Be Brave, Go Bald." was the theme of the charity event which was held on March 16, 2016 in which participants had their hair shaved off and donated the proceeds to a worthy cause!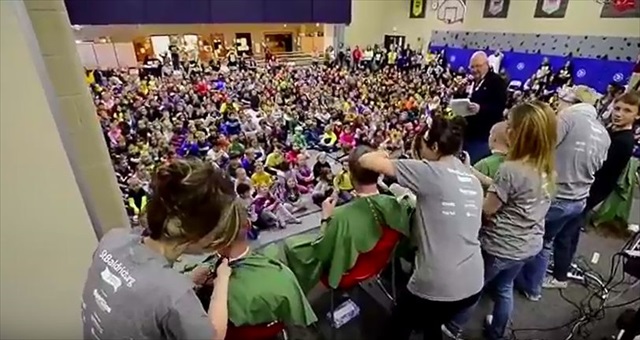 Here is Marley at the event helping to shave the hair off one of the attendees!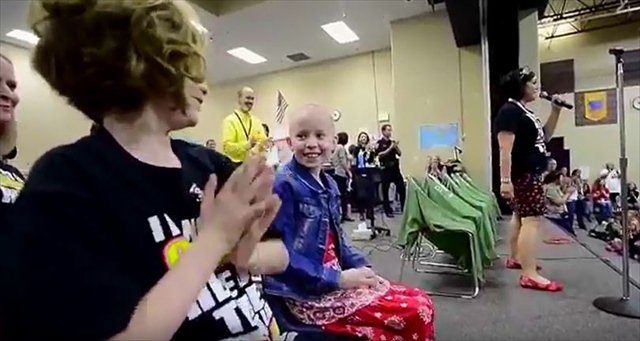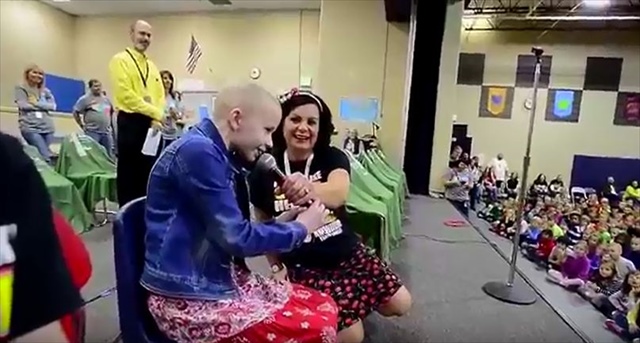 Many teachers also had their hair shaved to show their solidarity with their students as well as support Marley's battle with cancer.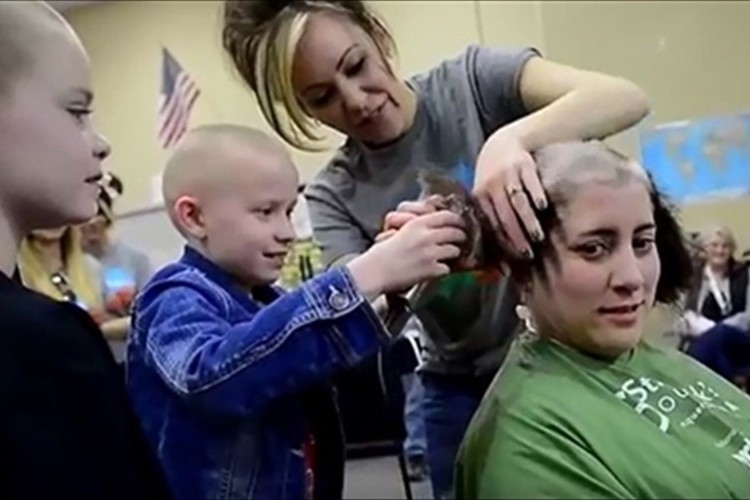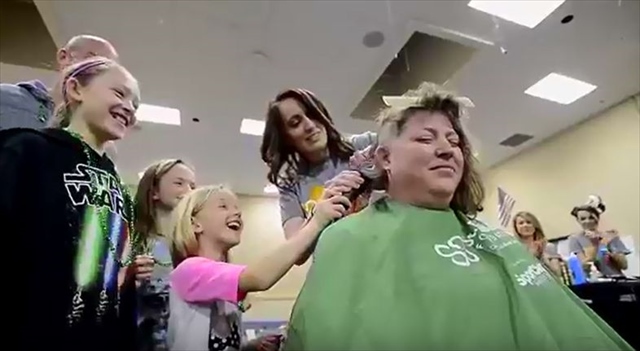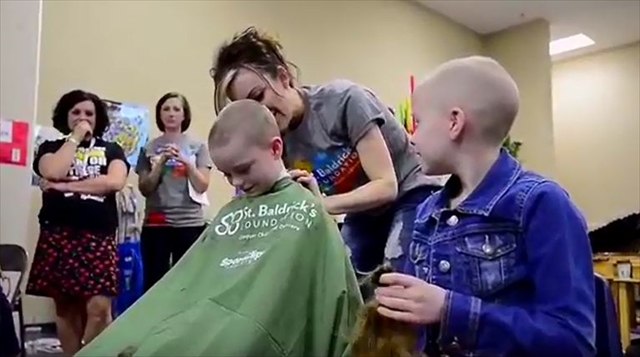 The event was to raise USD $100,000 dollars which was later given to the St. Bordeaux Helix Foundation to support the treatment of childhood cancer.
Marley-chan really appreciated the support of her classmates.
Coming back to school without any hair, I thought that I would feel uncomfortable but so many people made me feel so relaxed and happy. I really appreciate everyone's kindness and support.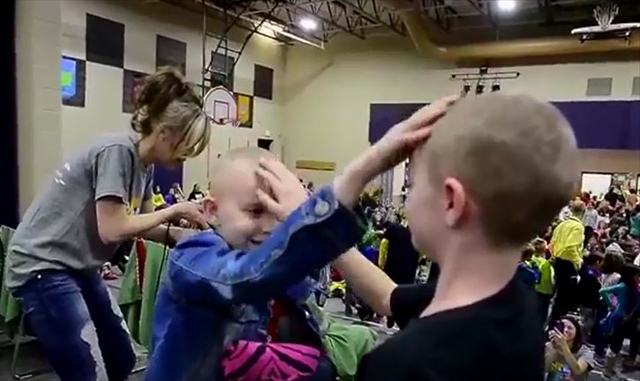 Marley's cheerful disposition is so inspiring to her classmates and teachers at school! Please watch the inspiring video below.
See Video Here
source: YouTube
---
source:

www.youtube.com
---