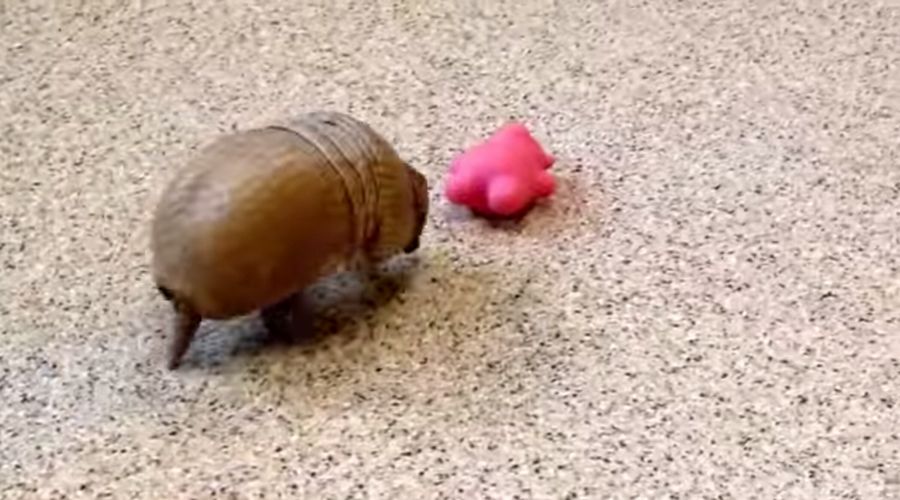 Here is an absolutely adorable armadillo named "Rollie" playing with his favorite pink stuffed toy!
It is so delightful to see such a cute creature enjoy playing with a toy just like a human child! I could watch this video again and again!
Click here to see more of this adorable armadillo on the following video.