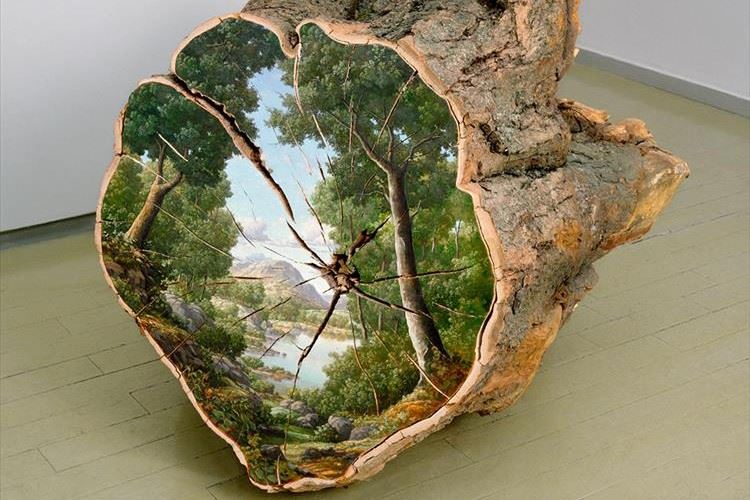 source: www.thisiscolossal.com
"Beautiful landscapes have been painted on the surface of this tree stump" which has become a very popular topic of discussion with online viewers worldwide!
The surface of the "stump" becomes the canvas for an oil painting & quot; natural landscape & quot ;.The tree stump becomes a "mirror" and it seems to reflect the entire forest.https://t.co/6W1c4O8n0s pic.twitter.com/17aK4vi9nm

— orangeflower08 (@orangeflower08) 10/29/2015

source: twitter.com
These amazing works of art not only utilize pieces of fallen trees as the "canvas" for her paintings but also attempts to increase awareness of conserving and protecting the environment.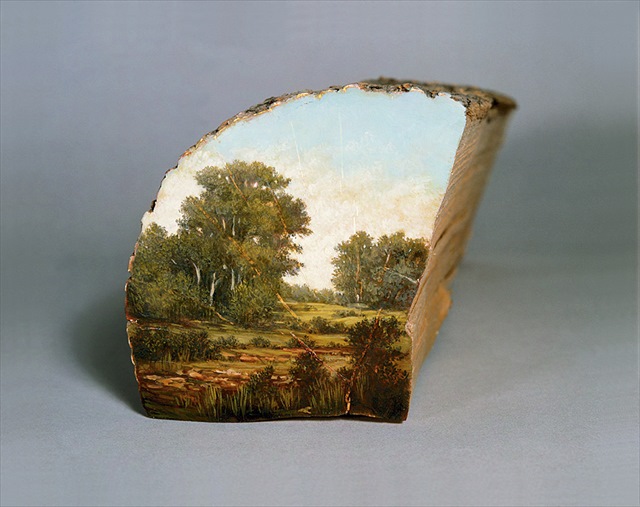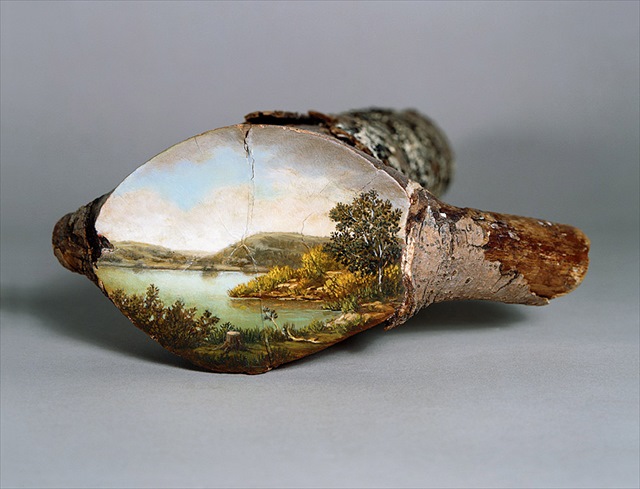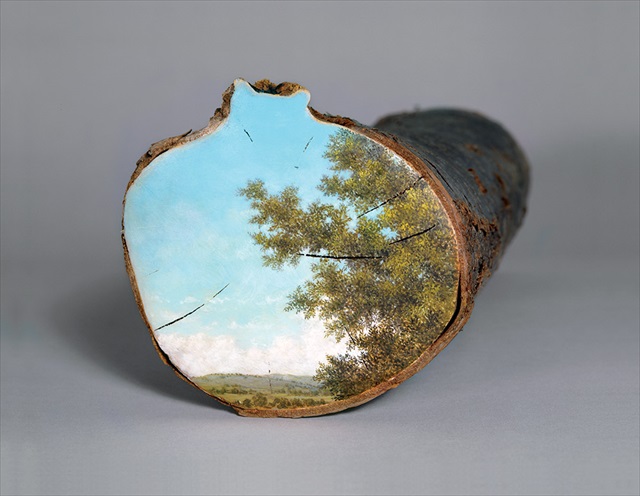 source: www.thisiscolossal.com
The artist responsible for this unique art is Alison Moritsugu and it is said that the artist will only use fallen trees for these paintings as a statement to protect living trees.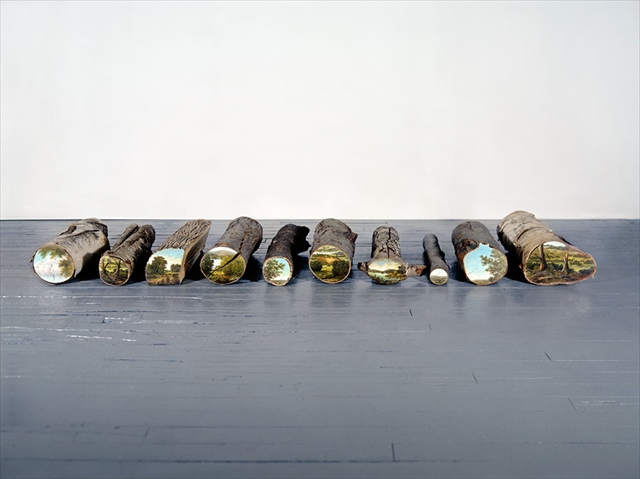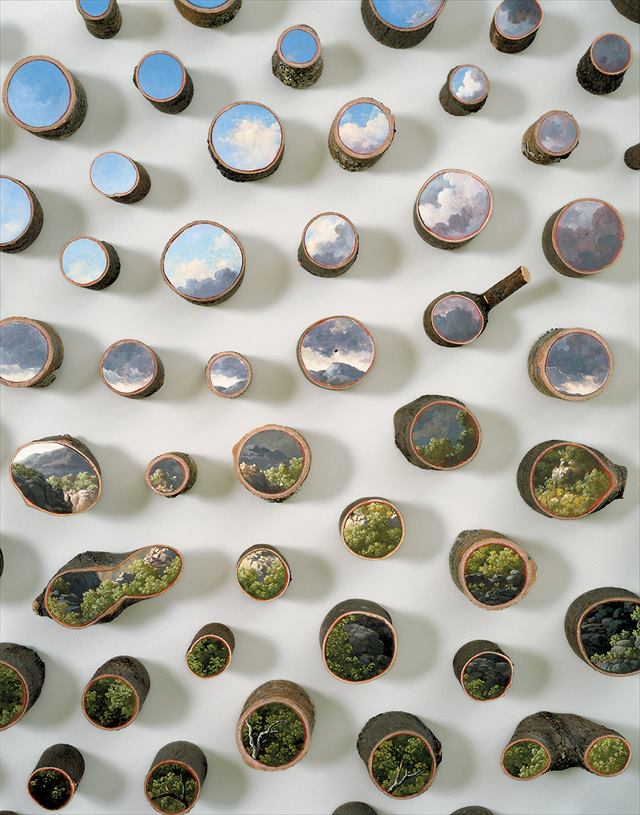 source: www.thisiscolossal.com
The depth and detail of this landscape painting on the face of this stump is remarkable and has a strange and fascinating beauty that is hard to describe!
What a talented artist!
Alison Moritsugu's Work Official Website Link Please take a look at this amazing artwork!
---
source:

www.thisiscolossal.com
---