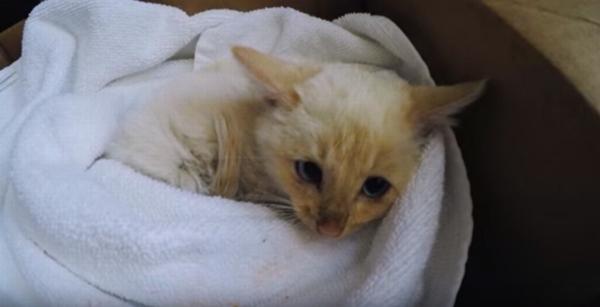 source: YouTube
This lovely pure white kitten was found buried and nearly frozen to death in the snow and was accidentally discovered and rescued by a family! This courageous kitten somehow survived and was able to return to full health! This family later posted and published a video on YouTube that become an overnight sensation and one of the most popular videos of the year on the social media network!
This video was initially filmed using a wearable camera called "GoPro" and was later awarded at the "GoPro Awards" for the quality of camerawork along with the heartwarming subject matter!
The Video of "A Frozen Kitten Lives!
On a typical Thanksgiving in late November in the state of Idaho in the United States, a family had rented out a remote cabin in the mountain to enjoy the Thanksgiving holiday together. Heavy snowfall of about 30 centimeters had fallen in the area the night before.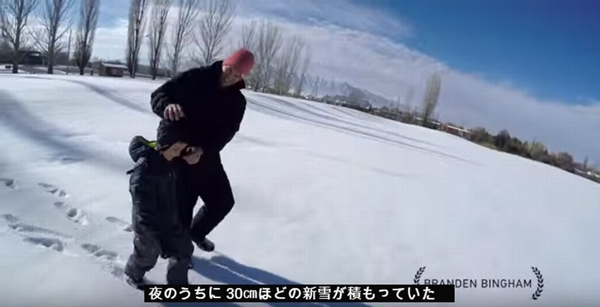 source: YouTube
Here is a family enjoying some fun in the snow.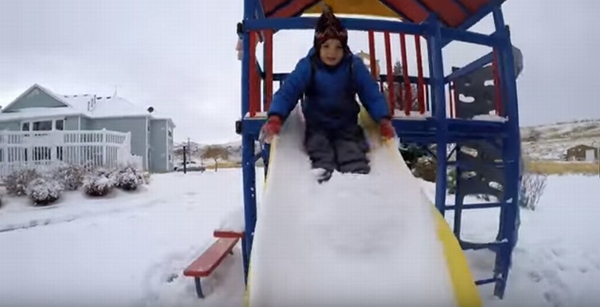 source: YouTube
▼ At that moment, one of the younger brothers of the cameraman (who was wearing the GoPro camera) notices a frozen kitten buried in the snow.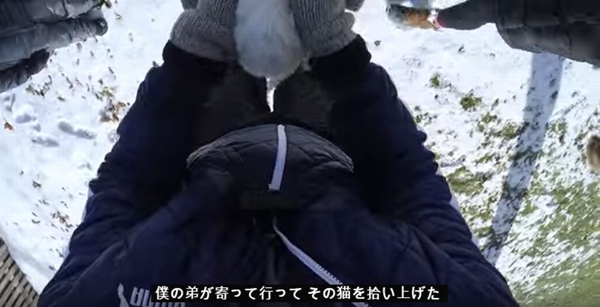 source: YouTube
This kitten is nearly frozen solid so the family initially believes that the cat has perished and that they are carrying a corpse.
▼ However, the unconscious kitten has a faint pulse and so the family rushes the animal inside to warm up!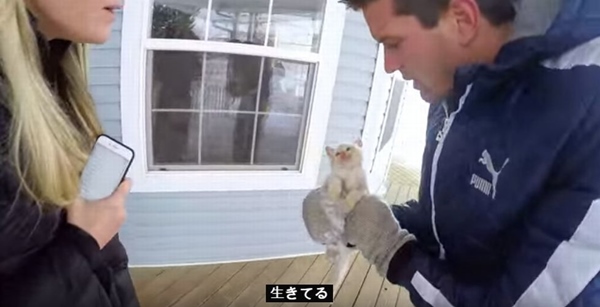 source: YouTube
▼ The tiny kitten is gradually warmed up in front of the fireplace and receives a gentle heart massage.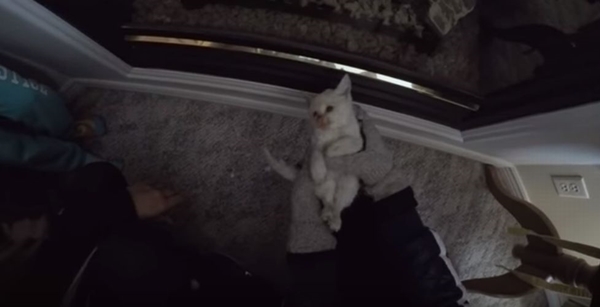 source: YouTube
While most of the family members decided that all was lost, one of the brothers refused to give up and continued to rub and massage the unconscious kitten for over an hour!
▼ Suddenly, the kitten opens his eyes!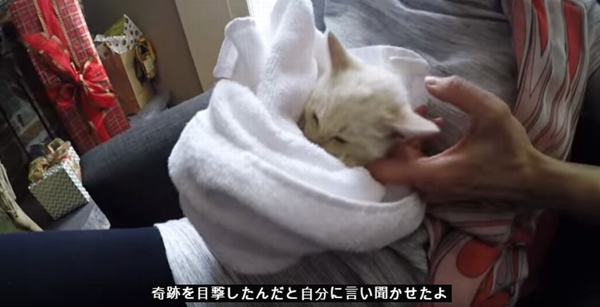 source: YouTube
▼ Here is the fully recovered kitten looking very cute and healthy!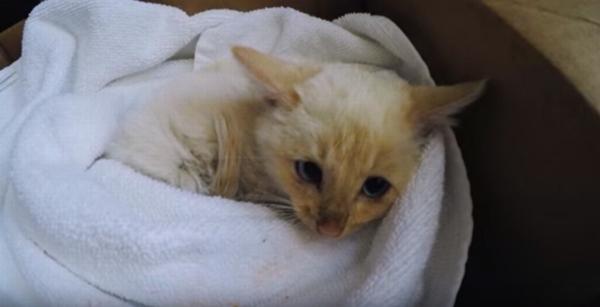 source: YouTube
This video won the GoPro Award after it had been published with subtitles on YouTube.
See Video Here
This is simply a miraculous video! Miracle that happened to happen to discover family who had come to play in this place, a white cat out of the snow, without giving up, a miracle was the appropriate action miracle and, who was accidentally shot! I various miracle saved the life of this kitty!
It is simply wonderful that this feisty feline is now enjoying a happy and healthy life with his new family!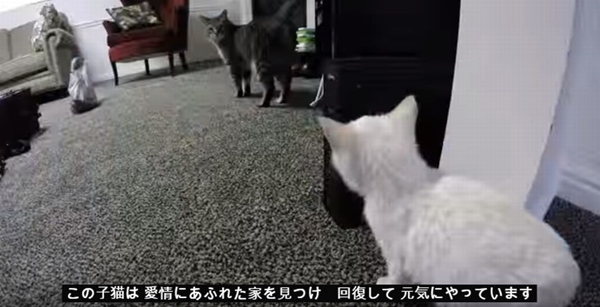 source: YouTube
I wish I had become a healthy!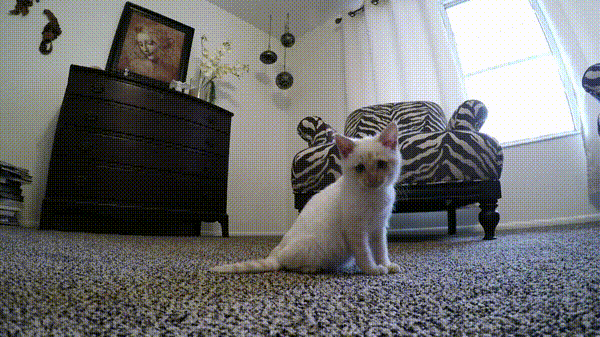 source: YouTube
---
source:

youtube
---