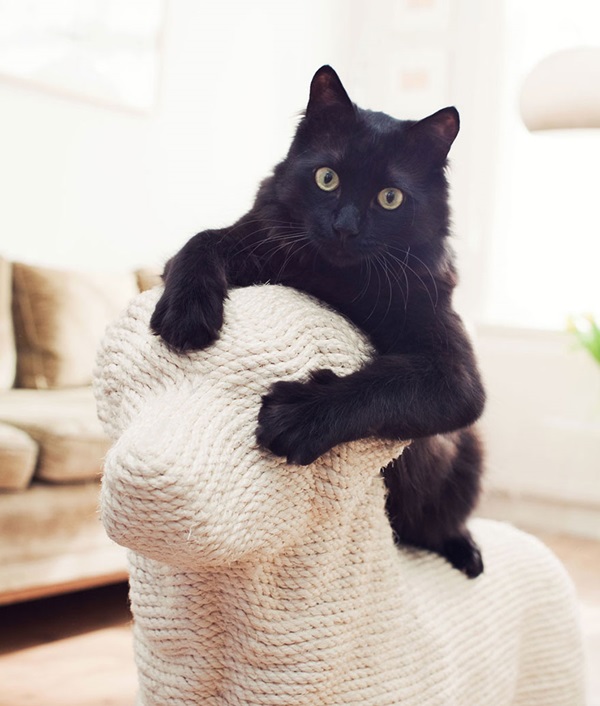 source: boredpanda.com
Every owner who has a cat is faced with the challenge of preventing their pet feline sharpening their claws on furniture, carpets and the walls of their homes and causing irreparable damage. A scratch-post is common device that is placed in a house so the cat can sharpen their claws without creating any damage so the unique scratch-post is sure to garner a lot of attention since it is shaped like a "life-sized dog"! This "scratching dog" is certain to be a hit with your cat!
First Encounter of a Life-Sized Dog Scratch-Post.
▼A cat encounters the "scratch-post dog" for the first time.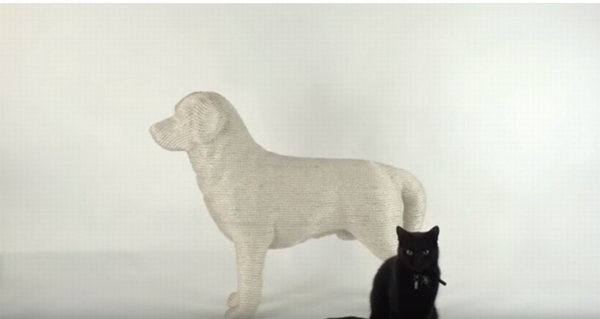 source: YouTube
▼ This jumps on top of the dog scratch-post.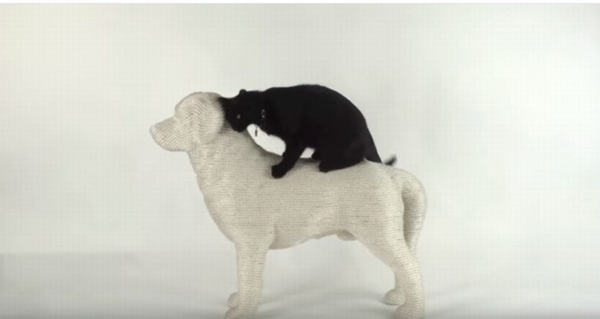 source: YouTube
I wonder if I liked?
▼ This cat loves his new scratch-post!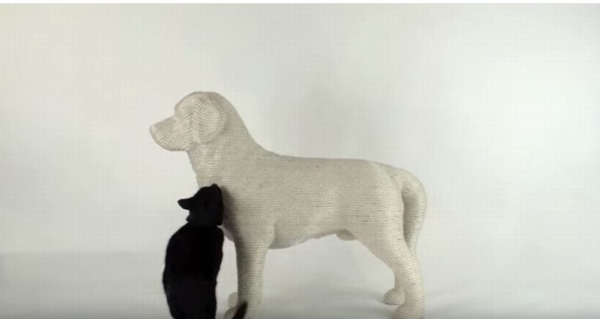 source: YouTube
▼ Look! Here is the black cat scratching his claws!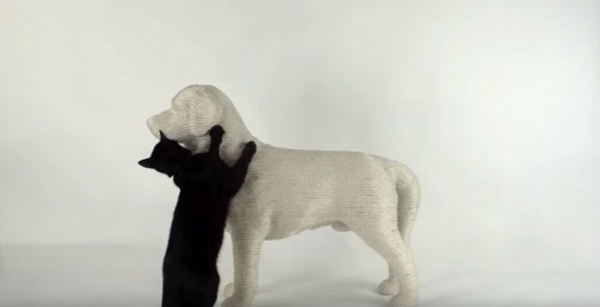 source: YouTube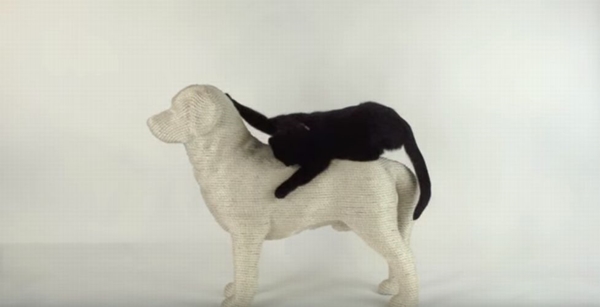 source: YouTube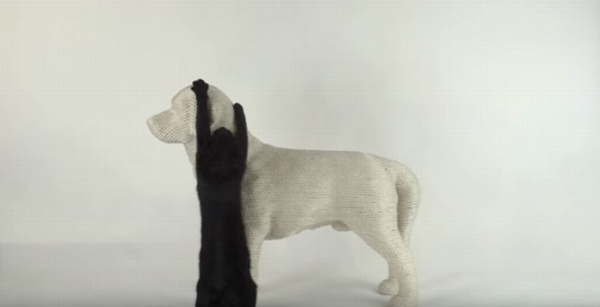 source: YouTube
It is interesting to see just how many types of postures of how a cat sharpens his claws. This scratching post looks to be very effective!
See Video Here
This item can now be ordered online.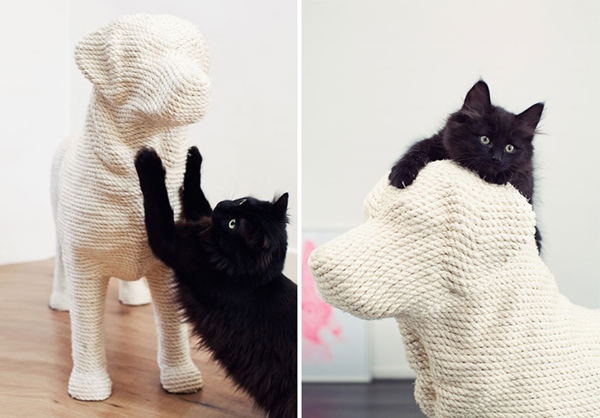 source: boredpanda.com
Please take a look at the official website!
"Scratching Dog" Mail Order Website. here.
---
source:

boredpanda.com

/

erikstehmann-webshop.com

/

youtube
---