Can you imagine sharing your living room with a large cat like a tiger?
Here is a Bengal Tiger Cub that was born and bred in captivity at a zoo in Canada. The young tiger has just changed his diet from his mother's milk to a more regular diet and has been taken to the home of one of the zoo staff (named Jonas) to help him adjust to his new eating regimen.
Here are some delightful images of this large feline behaving just like a regular house cat with his human colleague Jonas!
Here is the tiger cub looking to enjoy eating a slice of pizza for the first time ever in his young life.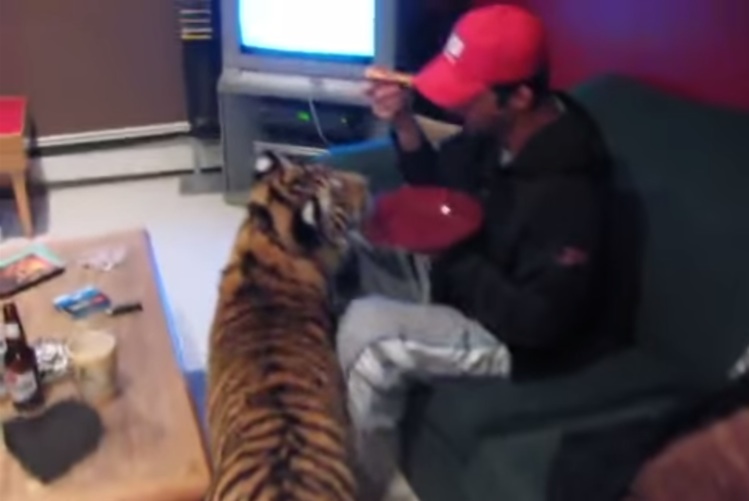 The baby tiger is acting in exactly the same way that a regular house cat would act when feeling hungry!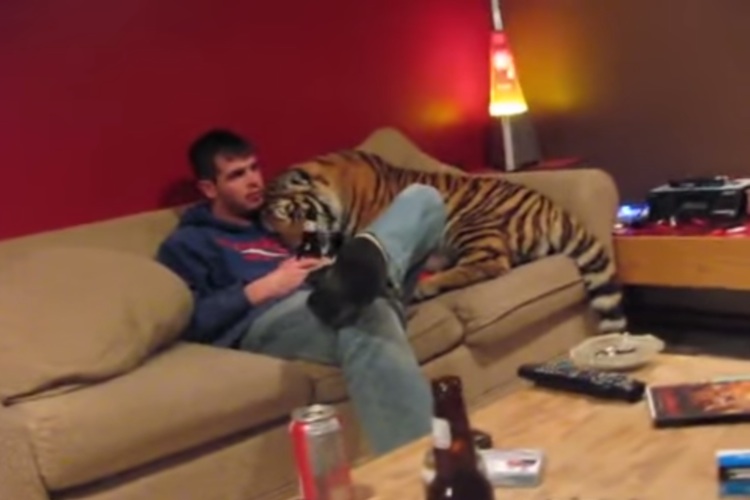 Here is the massive cat relaxing with Jonas on the sofa.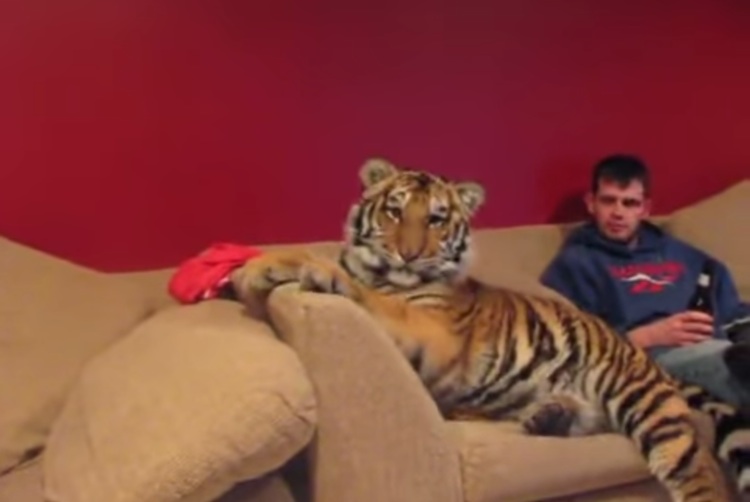 What a gorgeous tiger face!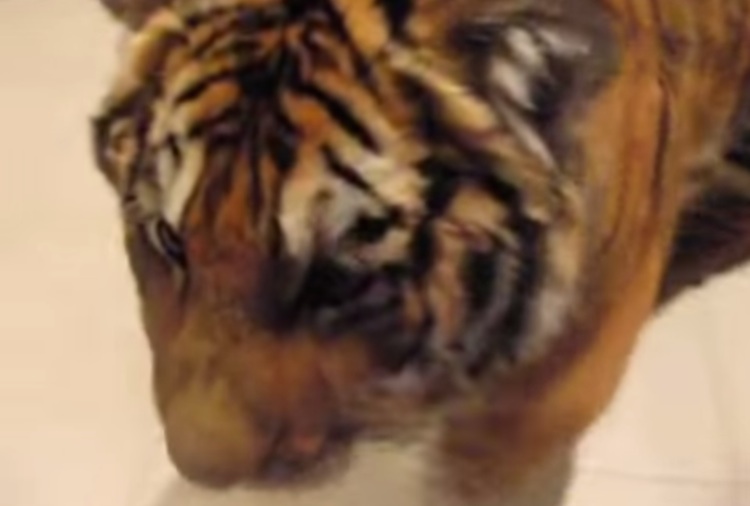 See Video Here