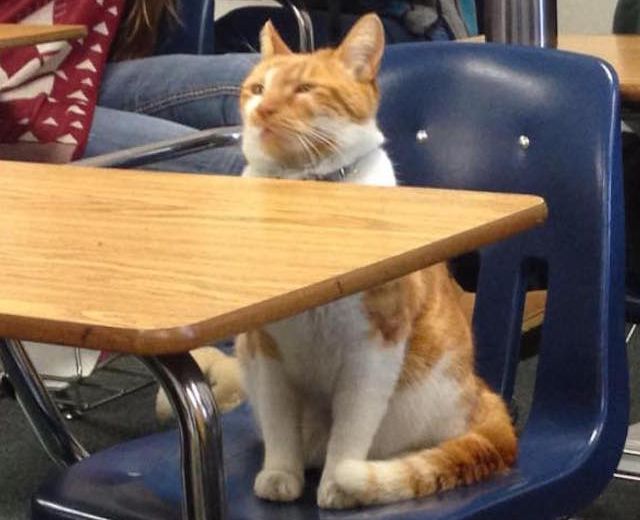 source: catchnews.com
At Leland High School in California, USA, there is an unusual student attending classes there. This school is home to a "Cat Student" who has become an internet sensation with viewers from all over the world!
Bubba the Cat Student is officially registered at this high school.
Here is a photo of the "Cat Student's" official student card. The kitty's name is Bubba.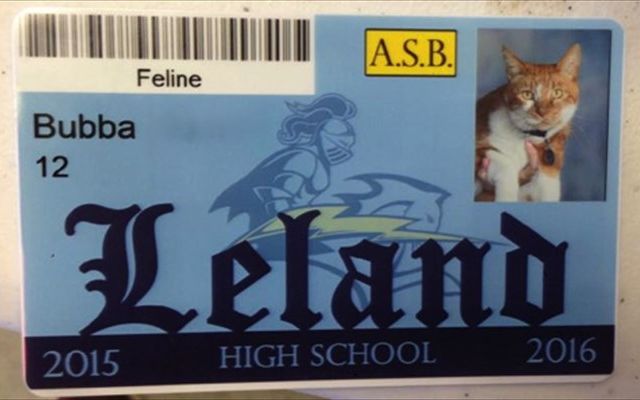 source: facebook.com
Bubba is the cat student and her owner Amber Mariensaru both live near Leland High School in San Jose, California since 2009.
Cat goes to School?
Bubba plops itself on the fence of the school and relaxes.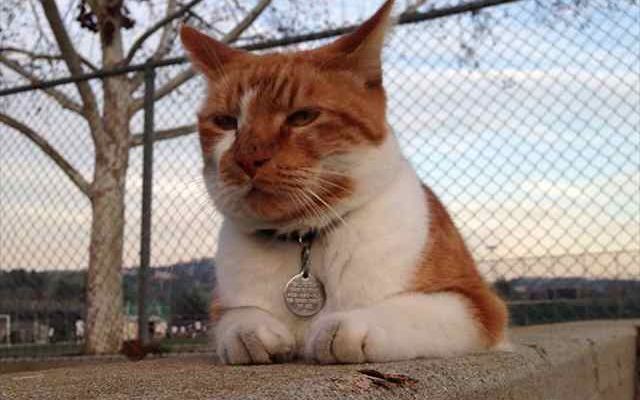 source: facebook.com
A very cute kitty waiting in front of the classroom.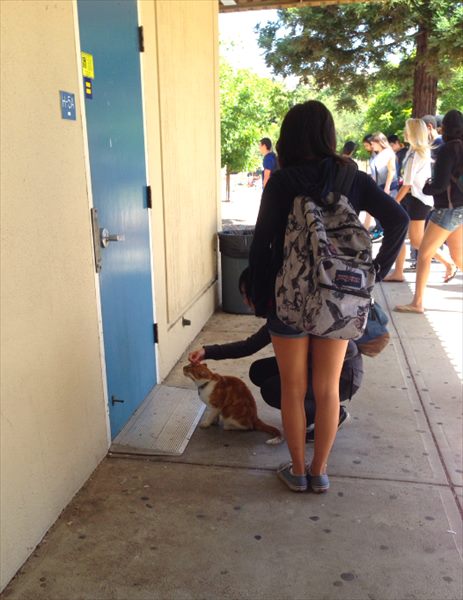 source: facebook.com

Now, here is Bubba waiting to enter into the high school with some other students.
Enjoying School Life
Hanging out with Good friends!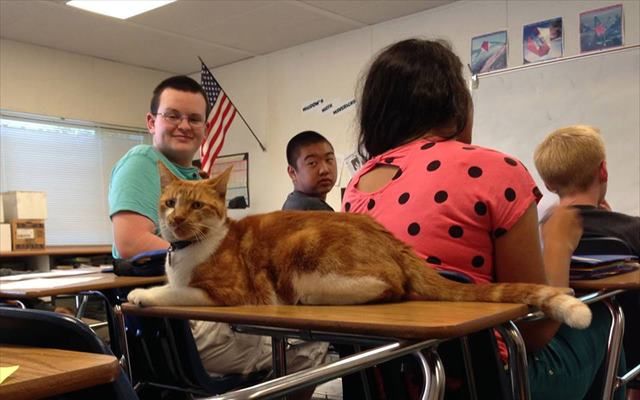 source: facebook.com
Sometimes, Bubba gets a surprise snack from one of his classmates.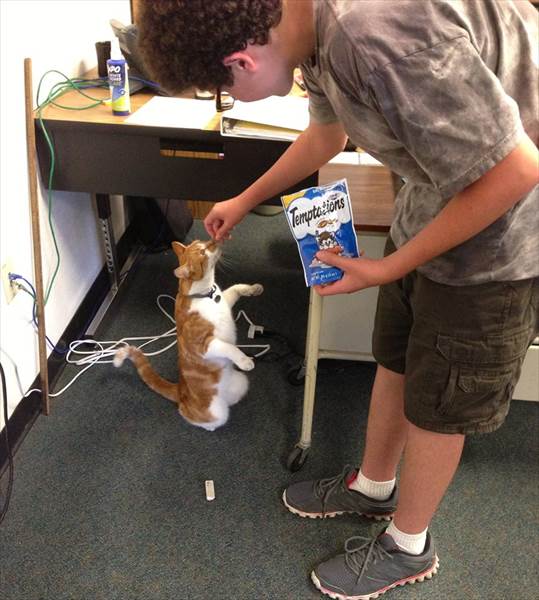 source: facebook.com
Lunch break is relaxing and there is always a chance for Bubba to have a nap in one of the empty classrooms.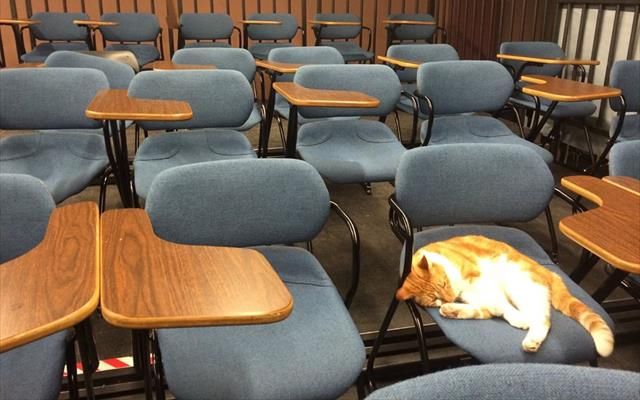 source: facebook.com
A Cat student is a very unique scenario and a great chance to enjoy classmates, teachers and school life.
---
source: facebook.com / catchnews.com
---