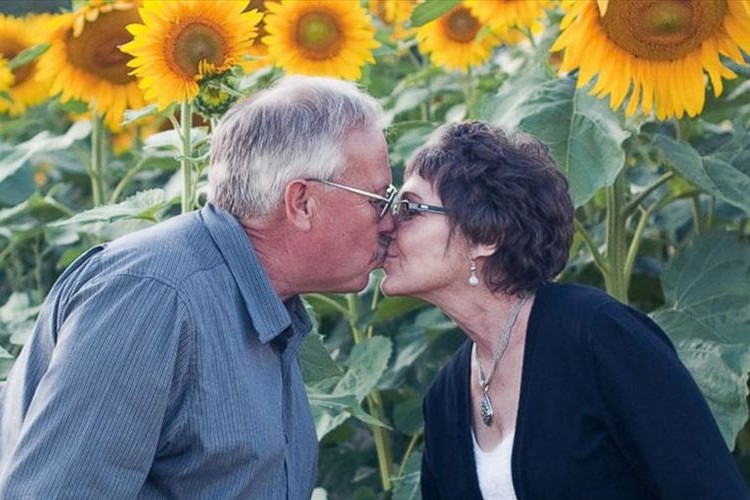 "A field of sunflowers that seems to last forever" represents a wonderful legacy of inspiration and love from a late wife of and surviving husband.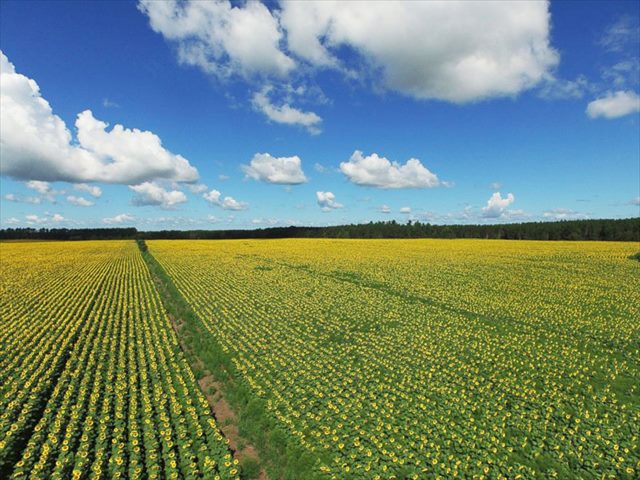 This couple were very much in love when misfortune struck suddenly.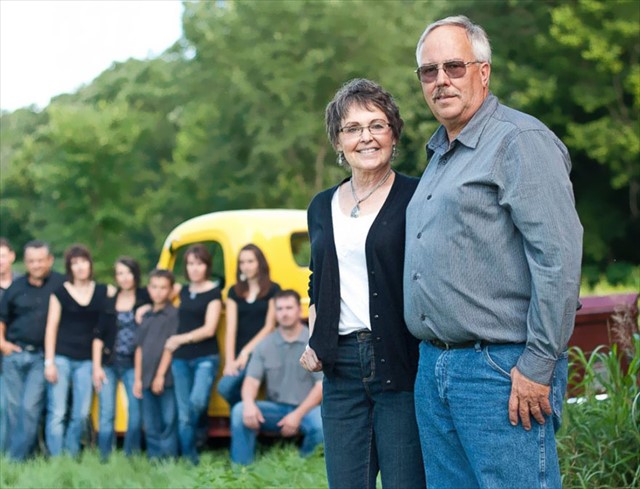 Don's (right) and Babette (left) were married in 2000. Their daughter Jenny said "I think these two people were sincerely in love with each other and their future looked to be a happy one. However, Babette was soon after diagnosed with cancer. After, a long battle of treatment of therapeutic drugs and medication, she passed away in November 2014.
Cancer and Planting Sunflowers of Hope.
Babette loved sunflowers and Don continued to plant her favourite flowers as a gesture of hope. As a large field of sunflowers had been created, it was decided to use the proceeds of selling the sunflowers and donate the proceeds toward cancer research. "By selling sunflower seeds, a portion of the profits will help with progress in finding a cure or treatment in cancer research." Babette's favourite flower became a symbol of hope.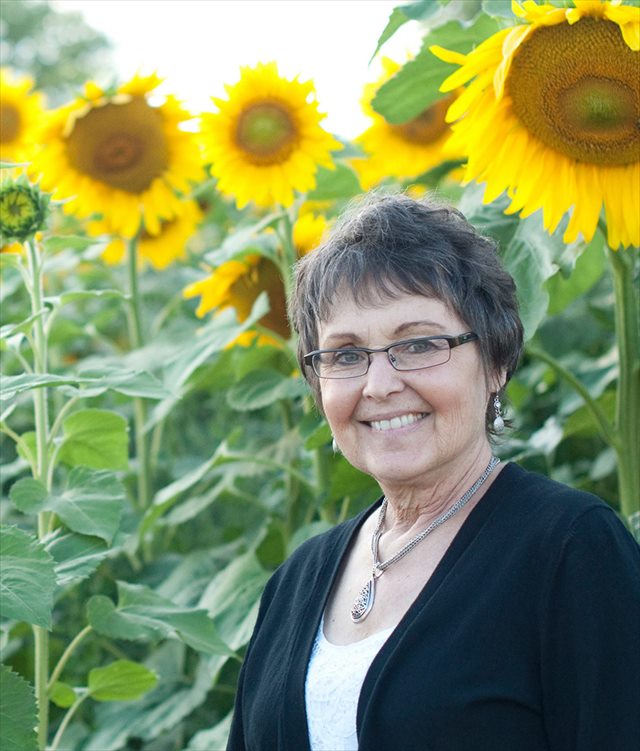 Fulfilling the Wish of His Wife…
Don founded "Babbette's Seeds of Hope" (See the details here ). A huge field of stunning sunflowers can be seen blooming from June until the end of the growing season every year.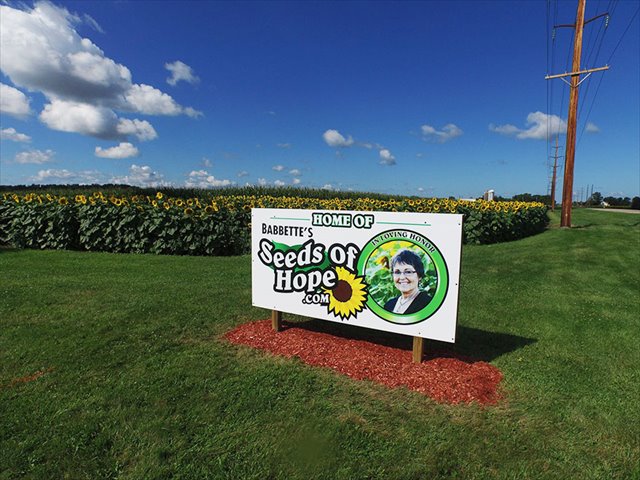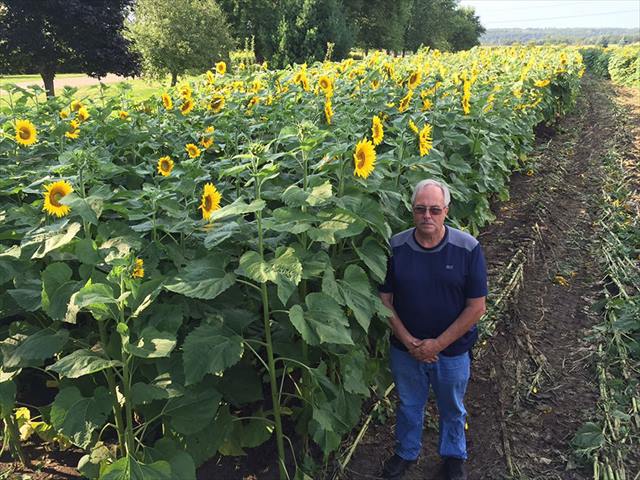 The Eau Claire City Highway in Wisconsin that passes through numerous small rural towns and suburbs. Sunflowers  seem to bloom on both sides of the highway for over 7 kilometers. In the video, you can see the state of the vast sunflower field.
See Video Here
source: YouTube
Someday, a Therapeutic Agent Will be Discovered.
Don believes that, "one day, it will be possible that a therapeutic agent for cancer will be discovered. Part of the profits from the sales of Babette's sunflowers is donated to the Institute of Cancer.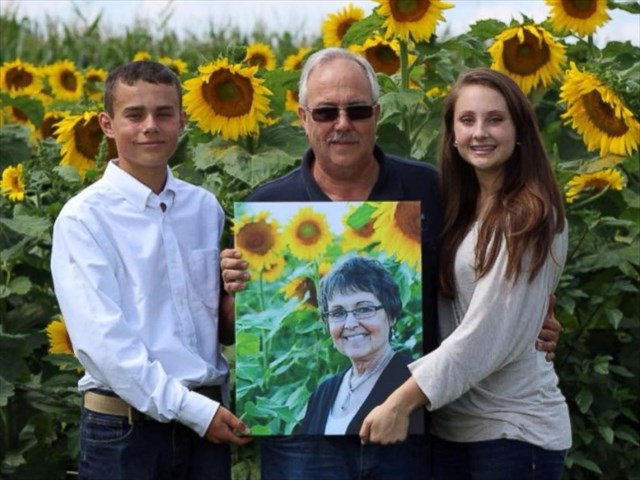 Sunflowers and Babette's legacy of love continues to thrive as a true beacon of hope.
---
source: abcnews.go.com / www.boredpanda.com / www.babbettesseedsofhope.com
---