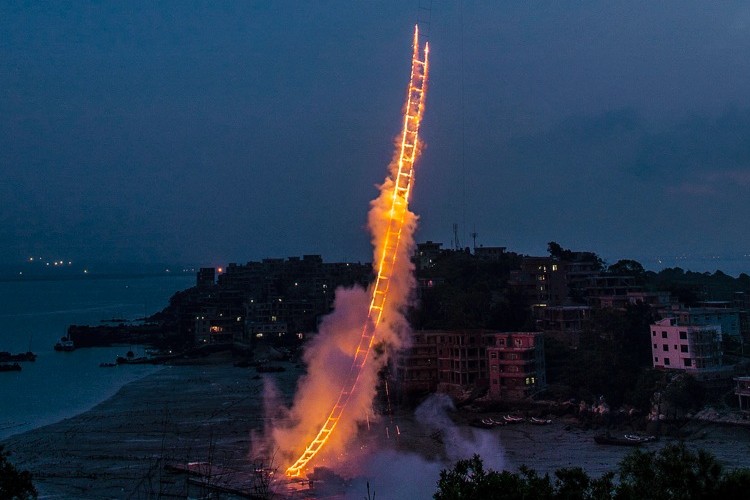 source: news.livedoor.com
This spectacle is a type of Chinese fireworks named the "Sky Ladder"  and it has become a very popular topic online with many people recently.
First of all, please look at this. Ignition has begun on the Sky Ladder.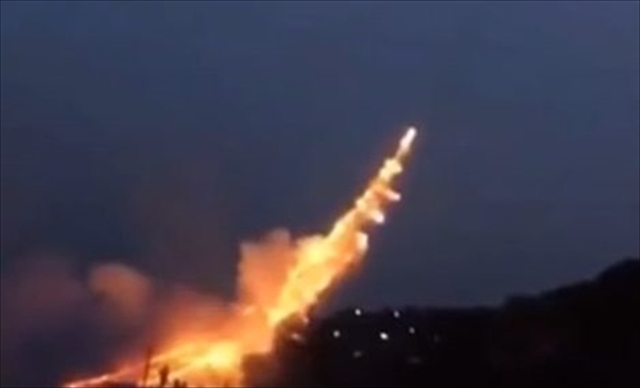 Flames in the shape of a ladder will extend little by little toward the heavens.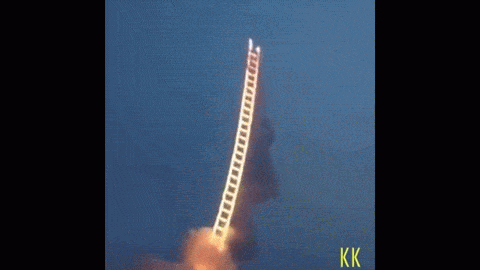 It will rise high in the sky  to a height of about 500 meters and this gives it the name of the "Sky Ladder". What does that actually mean?
A Balloon is used to Pull up the Ladder.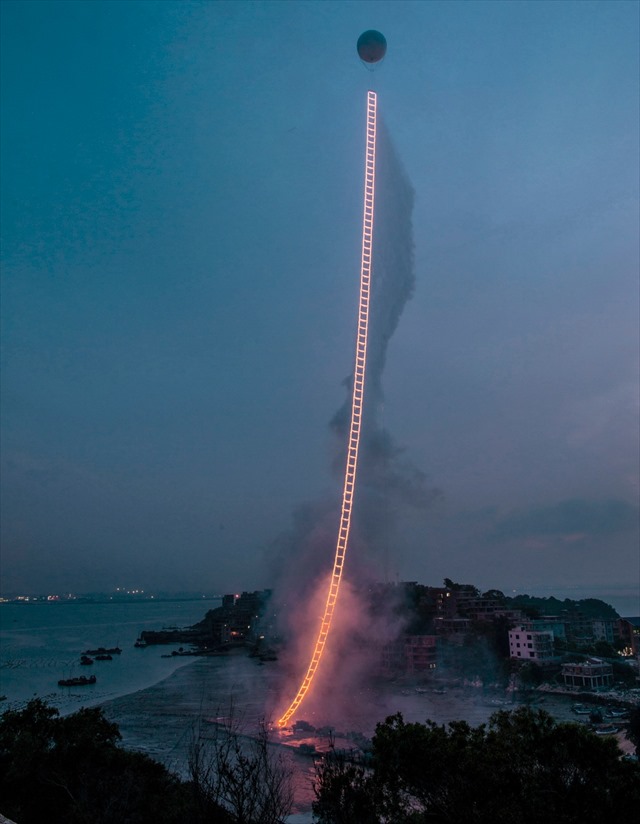 source: news.livedoor.com
And you'll see the balloon at the the tip of the ladder rising up to the maximum height while fireworks has already been ignited at the bottom. The Sky Ladder is a unique fireworks spectacle originally created and only demonstrated in China, the country where fireworks were originally created thousands of years ago. If you have the chance, you should see it as it is truly magnificent!
See Video Here
source: YouTube
---
source:

www.youtube.com

/

www.buzzfeed.com
---