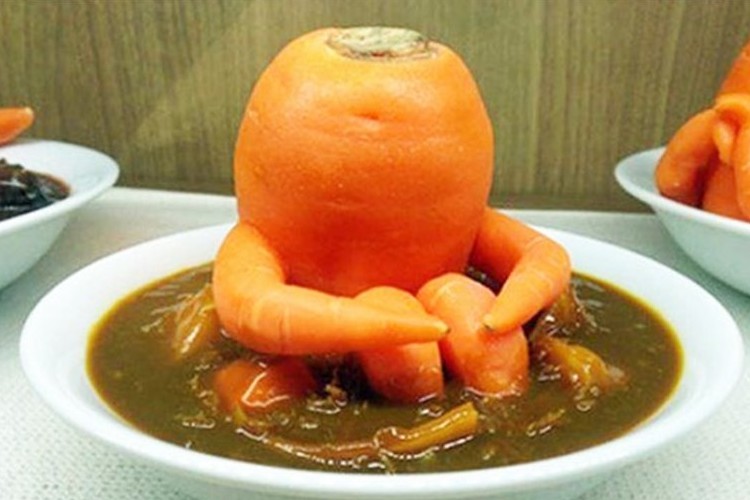 Here are some unbelievably strange fruit and vegetable shapes that have become a major talking point with many online viewers. Please take a look and be amazed!
Carrots that look like this.
It looks like a mother and child embracing.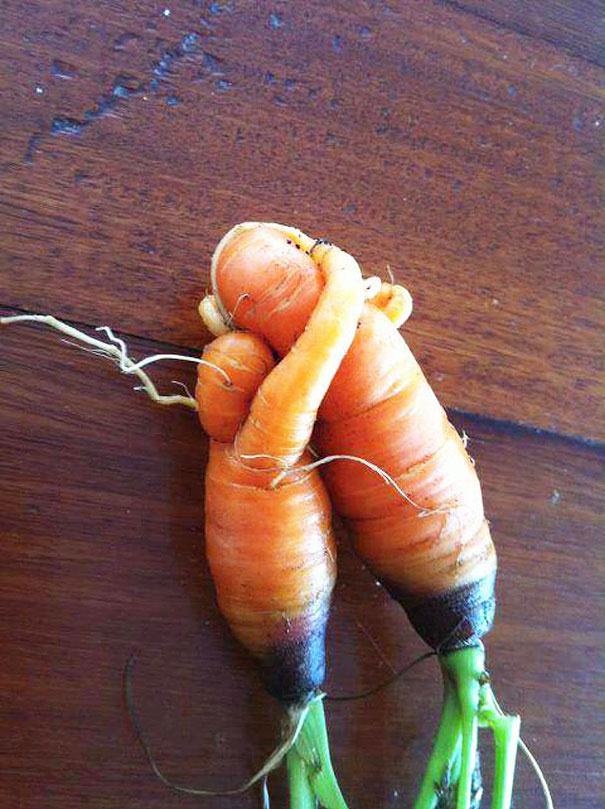 It's the Toy Story character "Buzz Lightyear".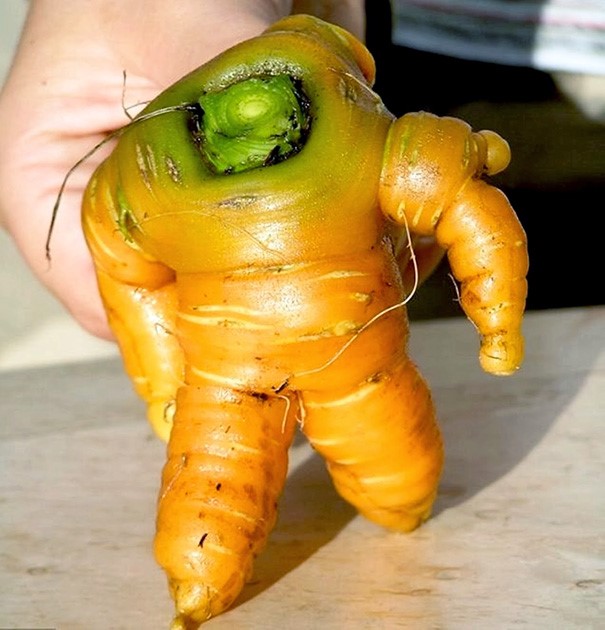 A carrot in a rapper pose.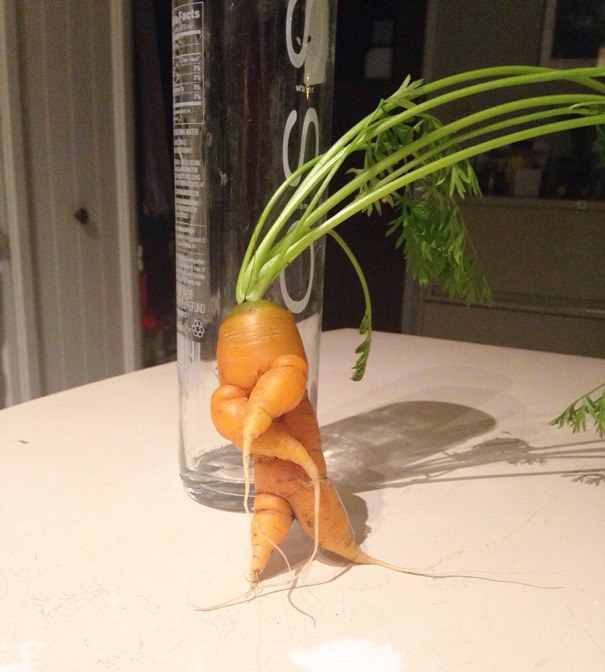 A carrot shaped human enjoying a hot curry bath!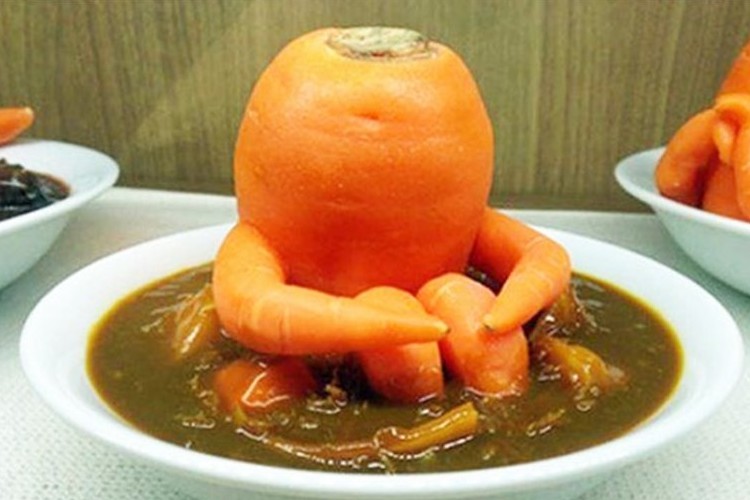 A White Radish with an interesting shape.
A French women's portrait style.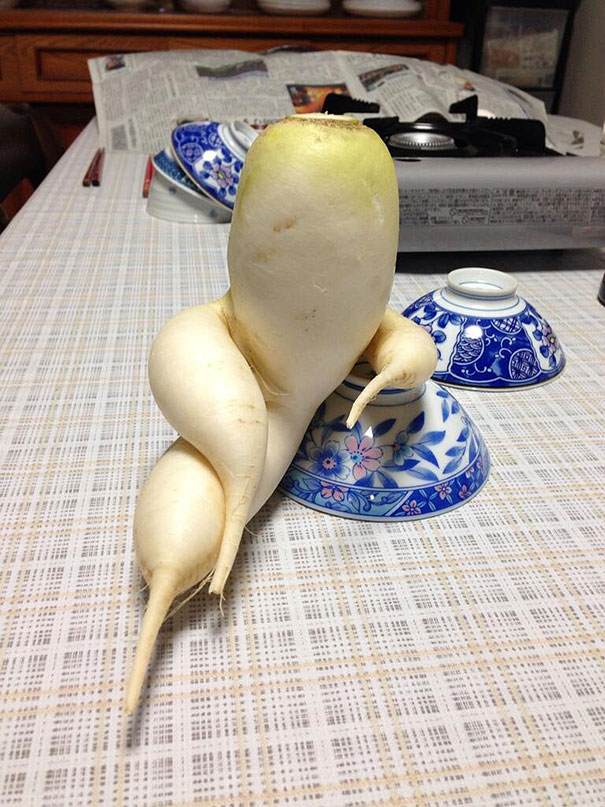 Strolling through the vegetable fields on a nice summer's day.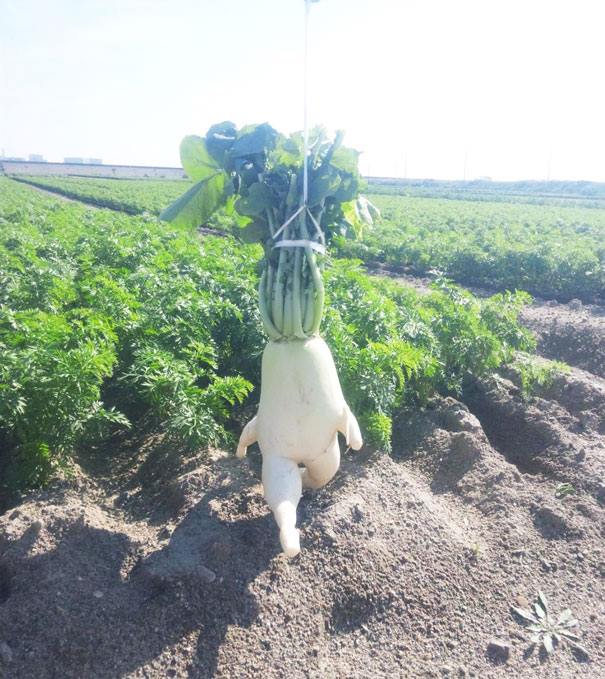 The Competition between the Carrot vs the Radish is increasingly heating up!
It's the shape of a swollen foot!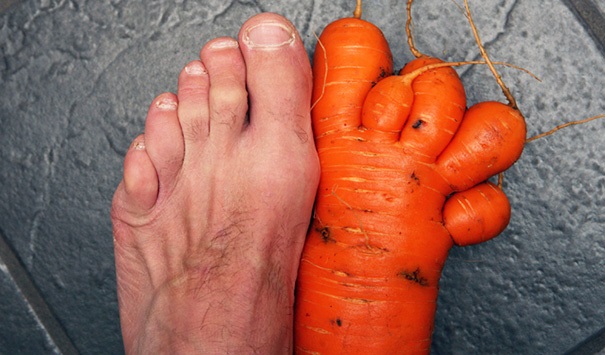 Well, How about this beautiful foot!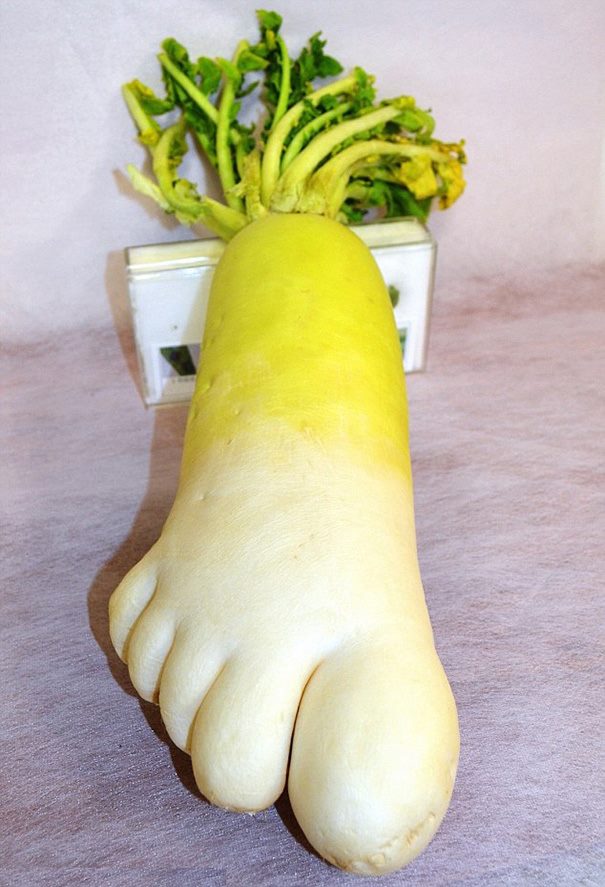 How about some animal shapes?
A potato shaped like a sheep or a cow.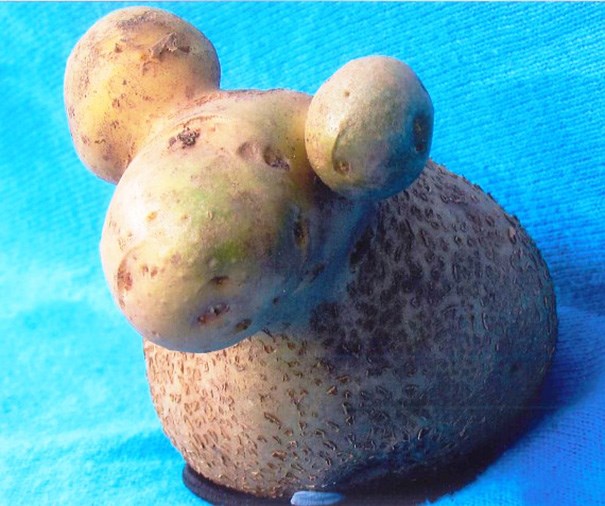 It is a bear shaped potato.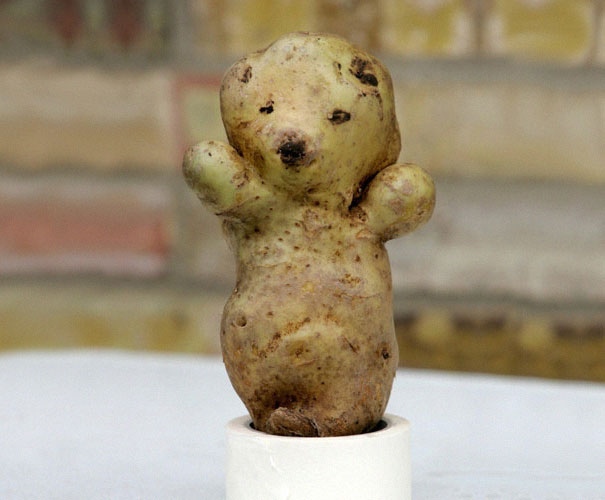 It is the face of an owl inside an apple.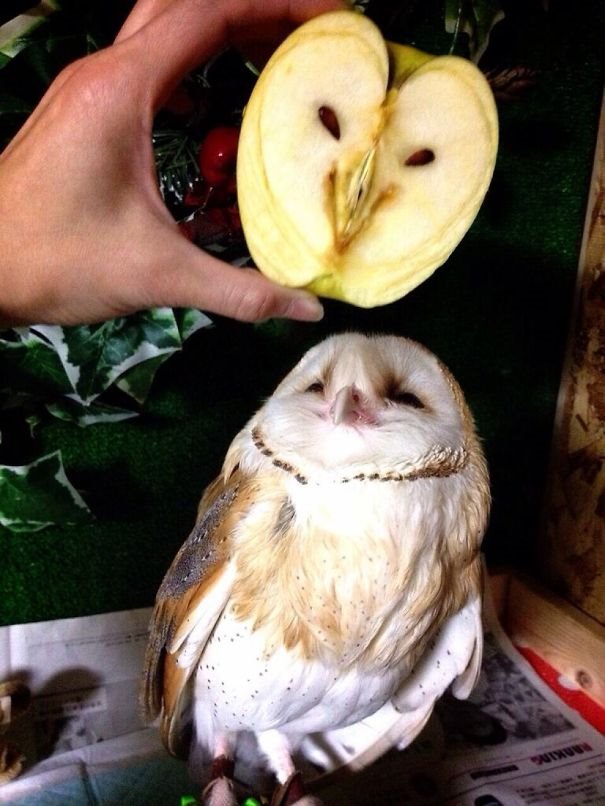 A strawberry shaped butterfly.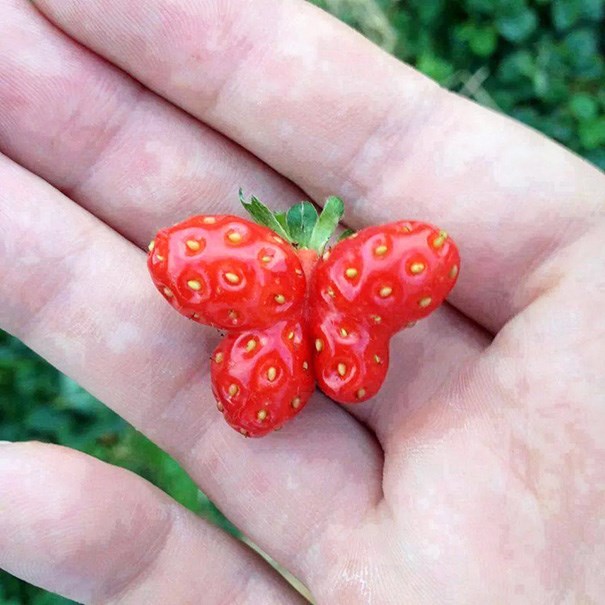 What is that?
An eggplant with a face like the statues on Easter Island.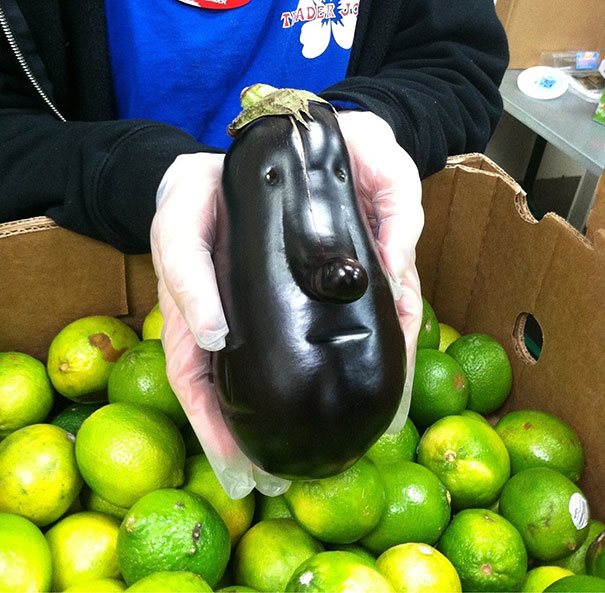 A lemon that looks like a banana.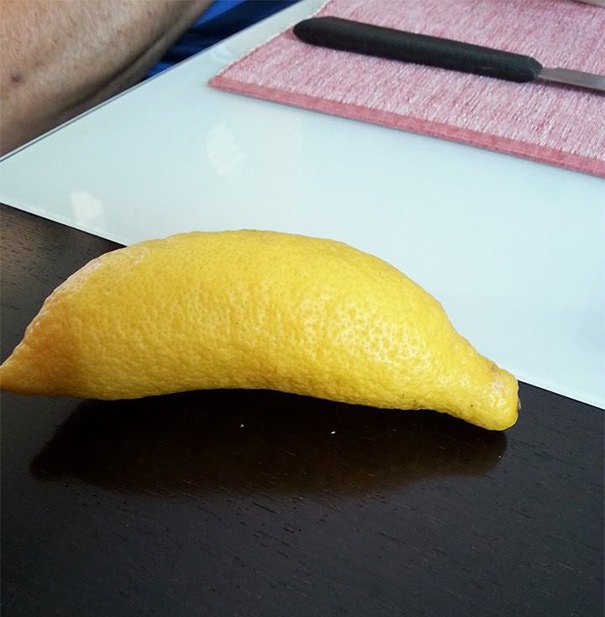 A tomato that looks like a rubber duck.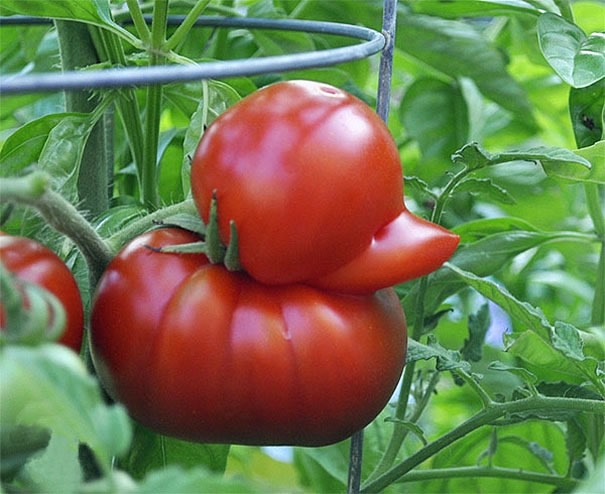 What did you think? Do they taste as good as they look?
It is an amazing creation of nature!
---
source:

www.boredpanda.com
---