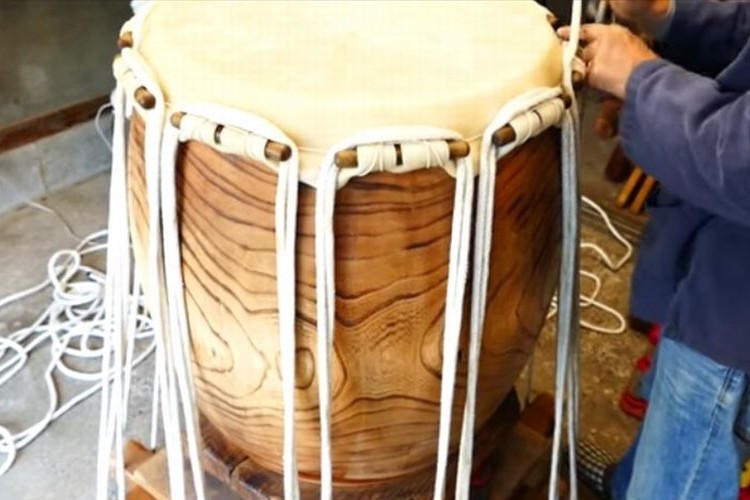 Here are some videos of interviews of traditional Japanese craftsmen who make "taiko" or Japanese drums by foreigners that has become a hot topic overseas and online.
The Miura family has been making drums for the past 6 generations and became the subject of the interview at their family owned shop in Japan. Please click on the link here. Miura drum shop. Kazuya Miura inherited the technology and pride of drum making from his family and is shown in the photo below.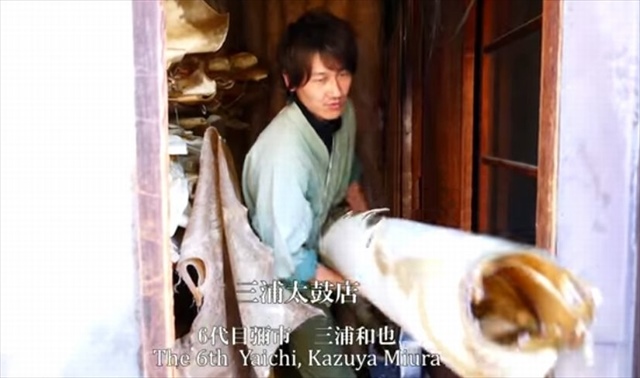 Miura-san not only makes the drum but also plays the drum in the traditional Japanese style.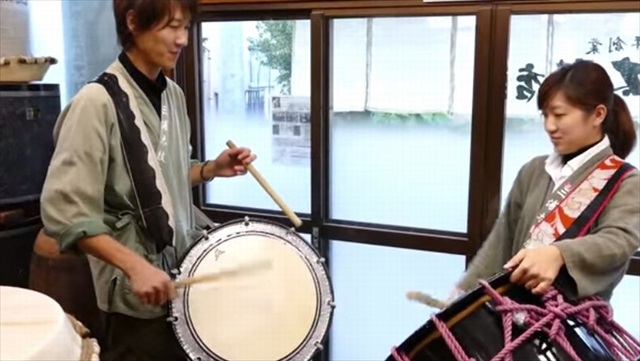 Video Coverage of the Taiko Making Process.
The stretched skin of cattle are used in part to produce the special sound of the drums. The skin is scraped of fat to improve the quality of the drum sound once the skin has covered the wooden body of the drum. This traditional process of drum making has not changed in 6 generation of the Miura family and is featured on the video.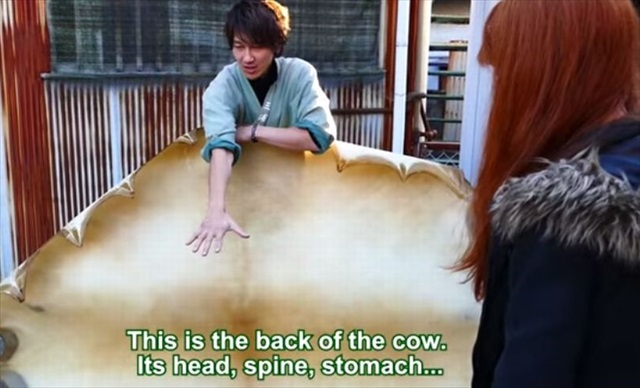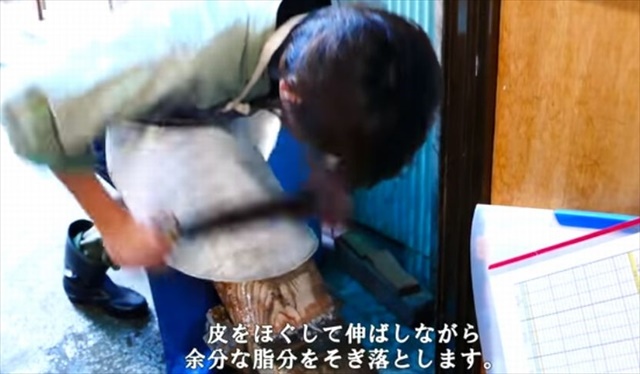 Miura-san's sister (shown here) works on coating the drum's skin to the wooden structure creating a natural springiness essential for the unique sound.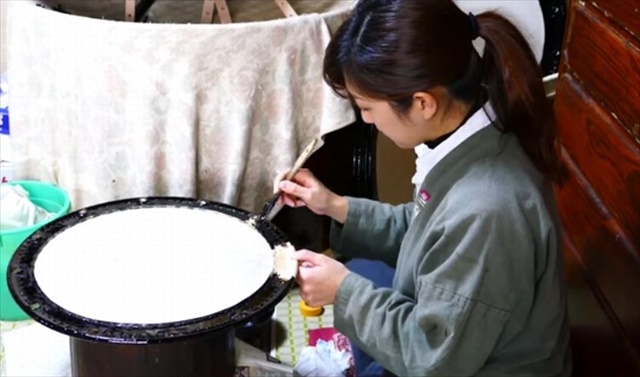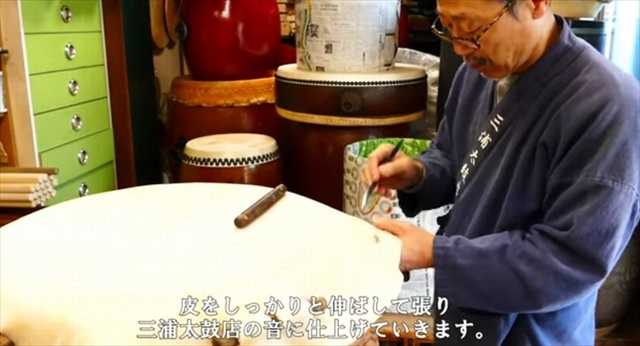 Sound Performance of the Drum is not transmitted on the Video.
The actual sound of the drum transmits a message of communication straight to the heart.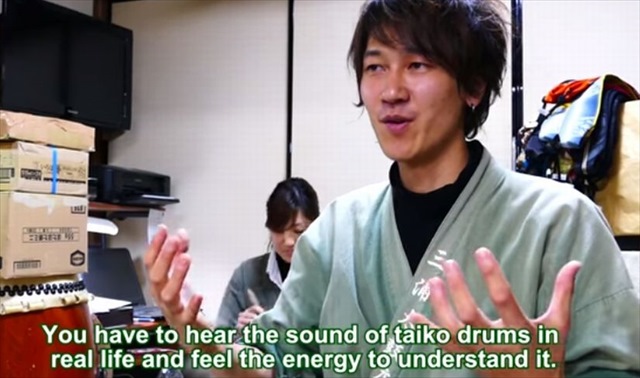 The true sound of the drums is not transmitted in the video. Only hearing them live, can the audience truly experience and feel the energy of the sound in their hearts.
"People from overseas come to Japan want to hear and feel the sound of the drum" says Miura-san.
This special technology and the pride of the Japanese traditional craftsmanship should be promoted all over the world.
See Video Here
---
source:

YouTube
---