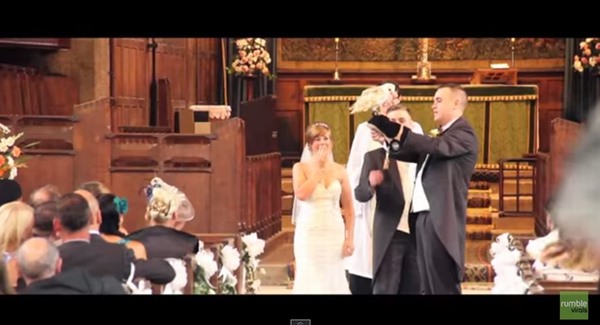 I think there are many unique services that can added to a wedding ceremony that make it special or memorable for those involved. One custom involves the delivery of the wedding rings for the bride and groom by a young child (a ring boy or ring girl). Now, a fantastic new twist has become popular recently which an owl flying in and bringing the ring via "airmail". This owl service shown in the above photo has become a popular topic among online viewers recently.
The white owl is reminiscent of some Harry Potter movies and seems add magic to a magical event.
The owl flies in over the aisle.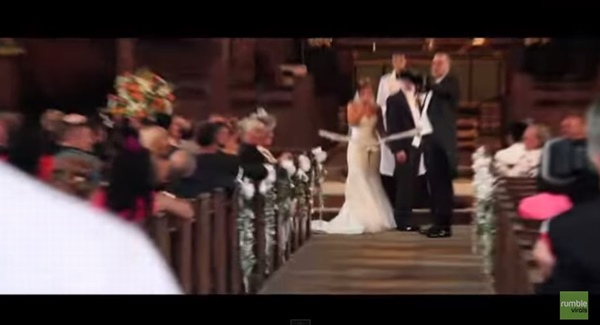 Hey! That looks cool!
Well, the best man has his arm outstretched to receive the owl flying in.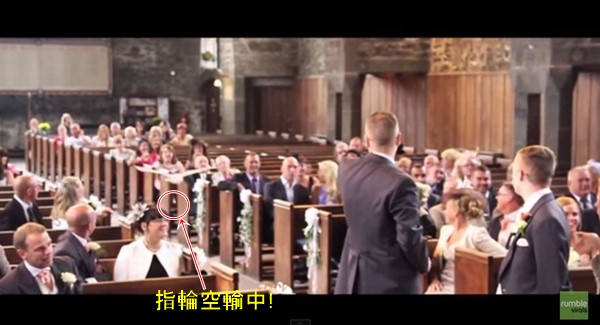 A nice and safe landing by the bird.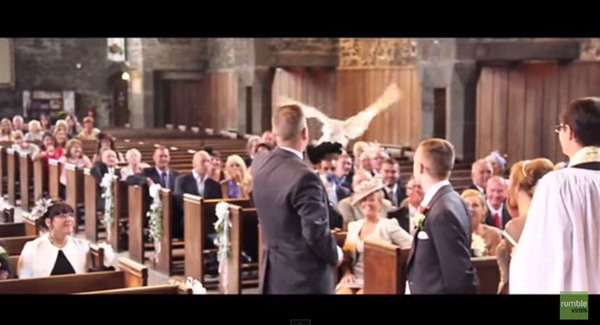 The groom removes the ring from the owl.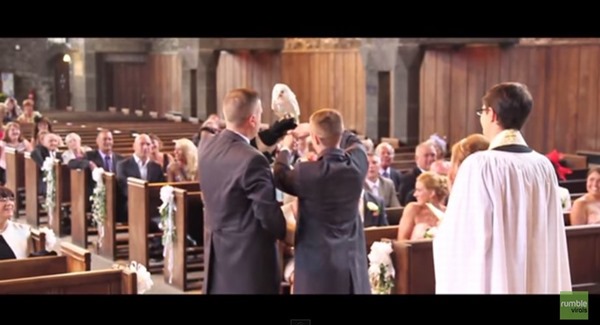 This service has become very trendy recently and is popular in Japan.
See Video Here
What a beautiful white bird which is the perfect color for this ceremony. Perhaps, this will become a new exhibit at Universal Studios Japan (USJ).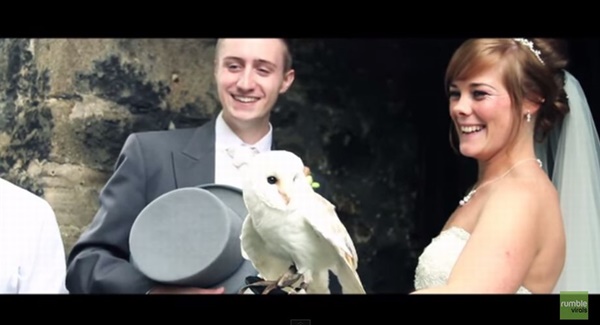 ---
source: YouTube
---