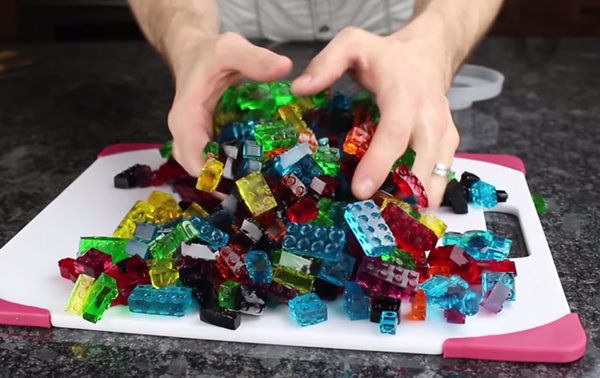 This sparkling and brightly coloured lego shaped blocks are all made of gummy material. The same ingredients are used in the lego shapes as the "world famous gummy bears"!
These "LegoGummy" pieces are bigger than normal, look fantastic and probably taste delicious. Plus, you can build different and interesting shapes just like the real Lego pieces.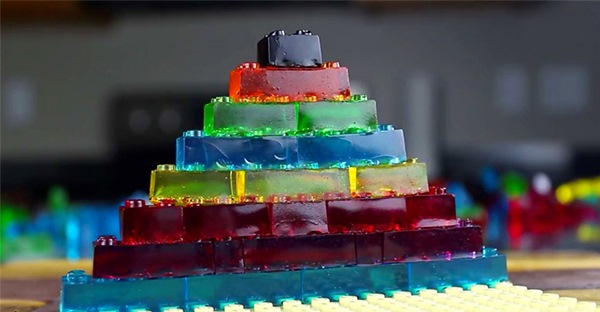 Here is a perfectly assembled pyramid made from "LegoGummy" pieces of the exact same shape but dramatic different colours!
Here is a sample of a "LegoGummy" shaped robot.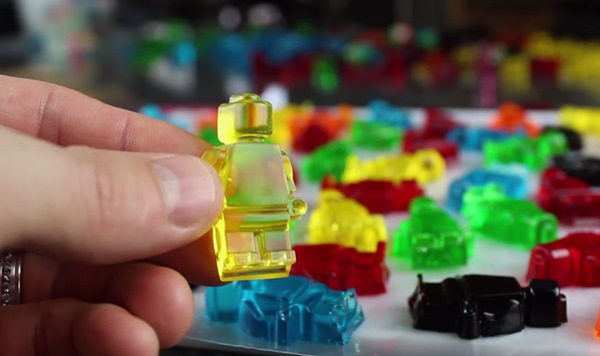 The "LegoGummy" pieces come in seven bright and fantastic colours!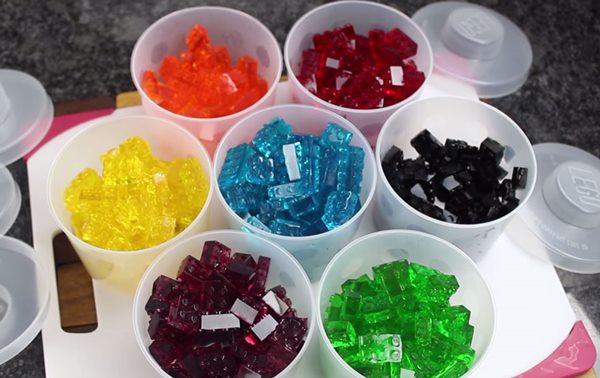 This "LegoGummy" is handmade! and it is possible to create this your own at home!

A popular Do It Yourself (DIY) channel on Youtube introduces a wide range of videos on how to make a variety of things on your own. It was created by Grant Thompson – "The King of Random".
Please take a look at the video below and try to make your own homemade and delicious gummy shapes!
See Video Here