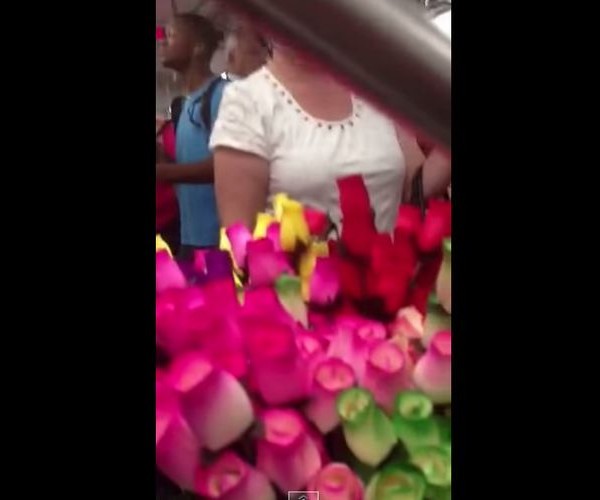 Here is a video taken by a woman named Maria Lopez who was riding on the subway in New York City (NYC) who experienced something unexpected that became a huge online topic of discussion with many viewers all over the world!
A gentleman who was also riding on the subway asked the woman who sold flowers if she would sell the roses that she was holding.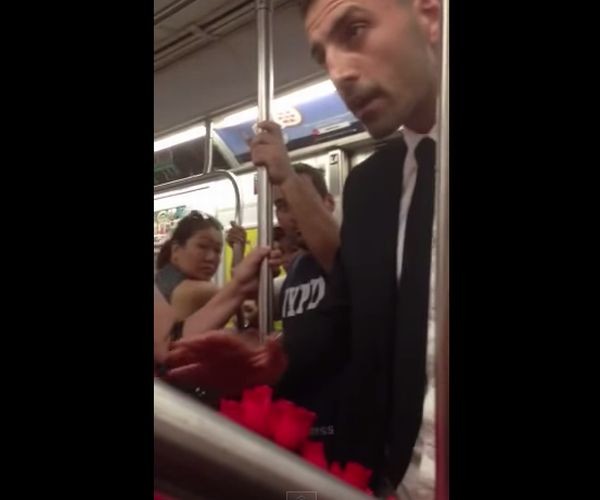 The man asked the woman what was the price of all of the roses. The woman answered that the price of each rose was USD $1 dollar and that the total number of all of the roses was USD $140 dollars.
The man answered that he wanted to buy all of the roses and gave her the money as shown in the photo below.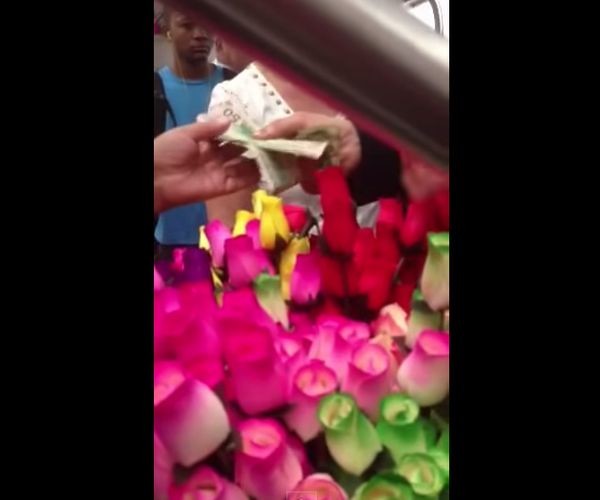 The man commented that "he had a good day today".
Then, the man asked the flower seller to give all of the roses away to everyone who was in the subway car.
The man asked the flower seller to promise him to do this. He asked, "Will you keep your promise?"
The flower selling woman said, "I promise."
The man then dashed out of the subway car at the next station into the crowd.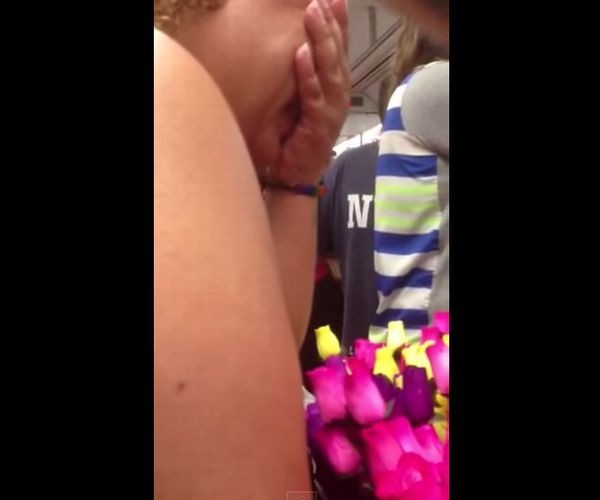 See Video Here
A gesture of kindness toward strangers is a special event these days and the stranger's act of goodwill was a very impressive to many people who saw the video.
I hope that more people display such acts of kindness toward others all over the world as it would make many more people as happy as those in the NY subway car on that day.
---
source: YouTube
---