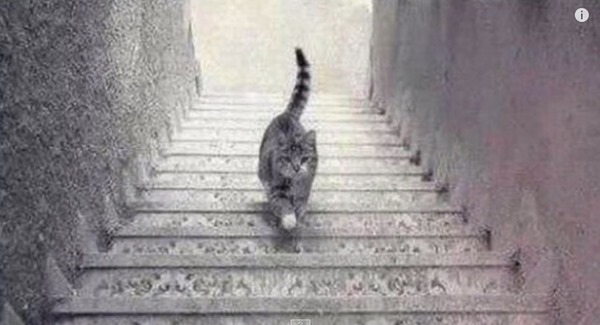 Here is a confounding image of a grey colored cat and a stairway and it is difficult to discern whether the feline is walking up or down the stairs. Can you tell which direction the cat is moving? This image has became a major topic of discussion among many people online from all around the world.
Please take a look at the video and try to uncover the mystery.
See Video Here
Online opinion among viewers is divided with approximately 50% support for upstairs and for downstairs.
One of the viewers created a visual with some captions illustrating his argument with some detailed comments on why he believes that the cat is moving down the stairs.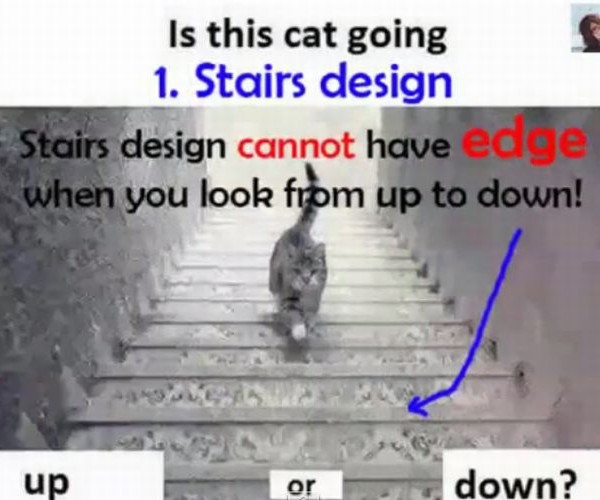 What do you think?
This image is truly mesmerizing and is difficult to clearly see just what is the correct answer.
---
source: YouTube
source: mirror.co.uk
---