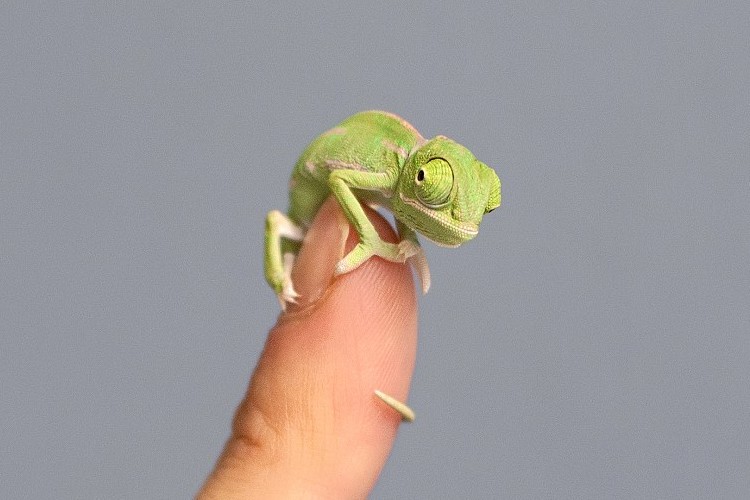 Look at this adorable baby chameleon that is so small that it can fit on a human fingertip!
Here are some awesome photo from the Taronga Zoo in Australia where 20 of these cute reptiles were born.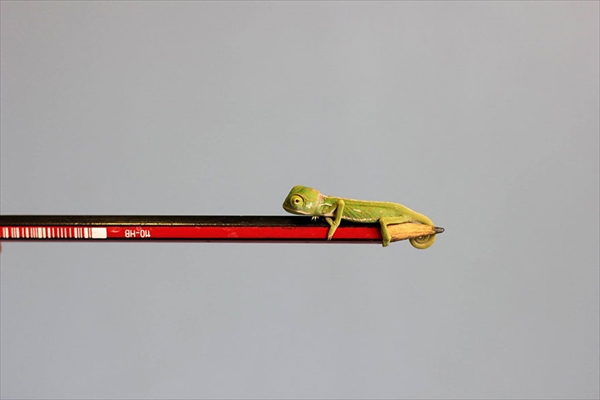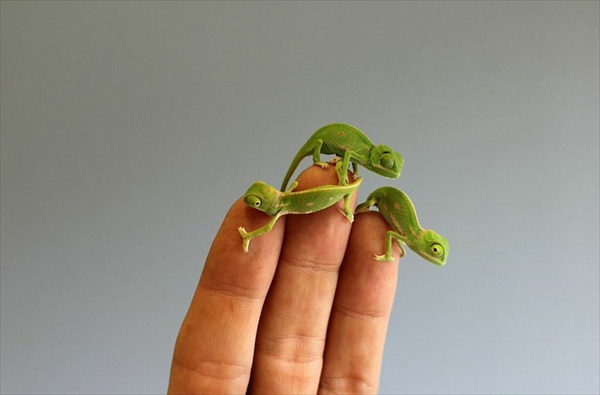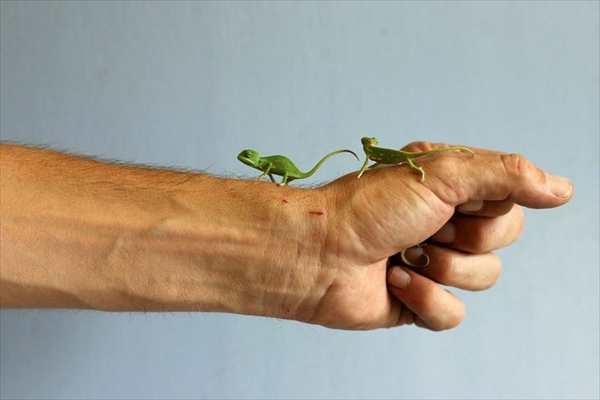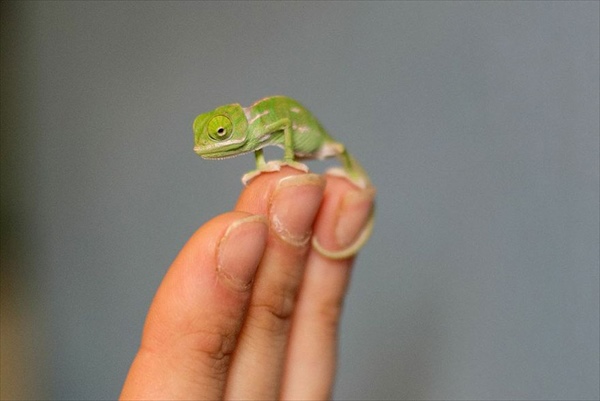 This particular chameleon species can grow up to a maximum size of about 30 centimeters in length as an adult but the one in the photograph below is currently 5 centimeters long after 1 year.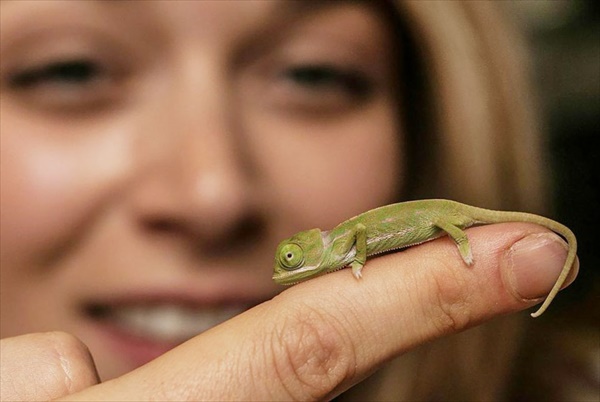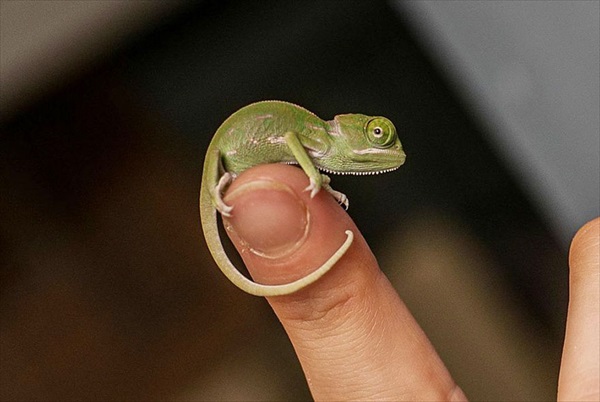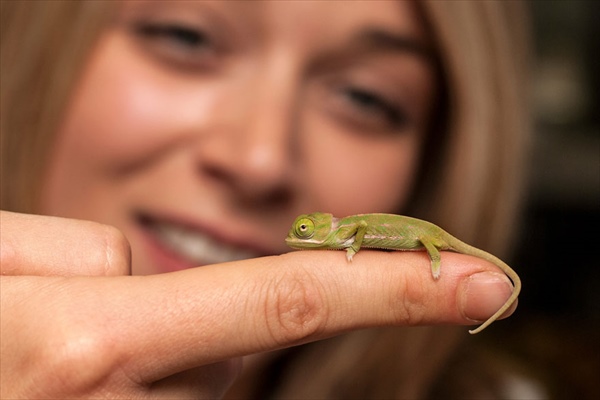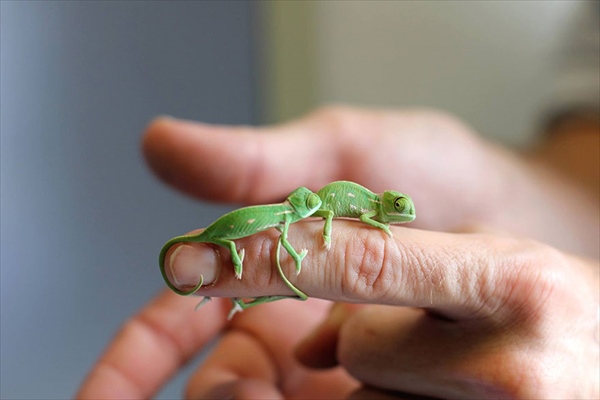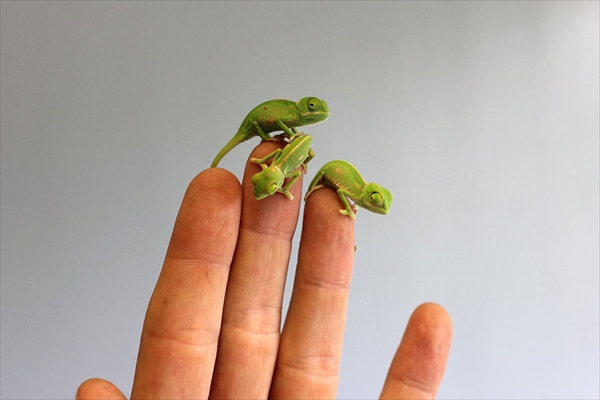 The Smallest Chameleon in the World is Only 3 Centimeters Long!
The world's smallest chameleon found in Madagascar (at 3 centimeters in length as an adult) and is even smaller as an adult than the baby chameleon pictured above.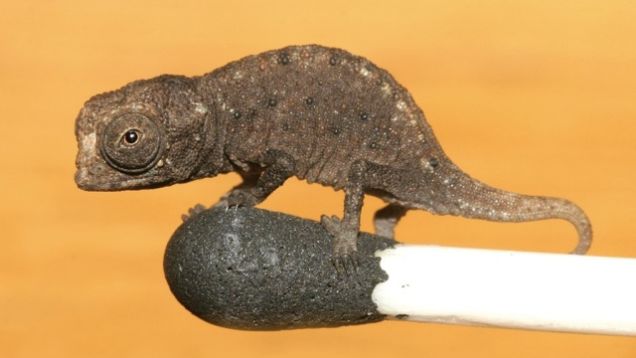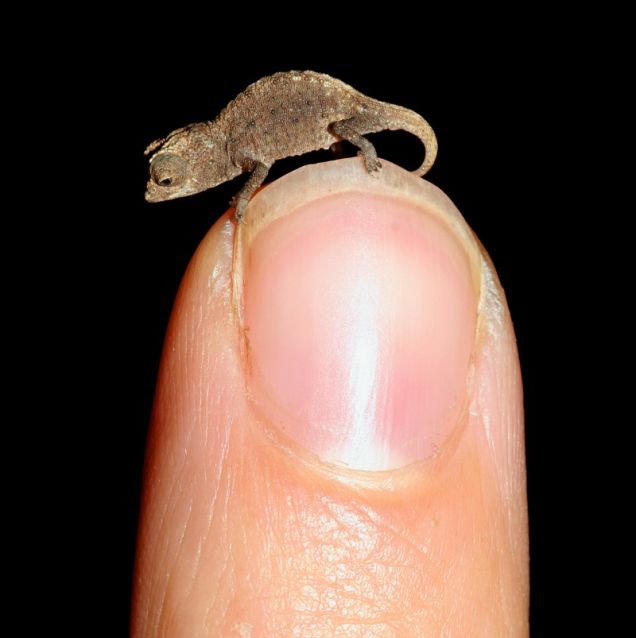 source: io9.com
These tiny creatures are just adorable and I am sure that many people would love to have these chameleons as pets all over the world.
---
source: dailymail
---