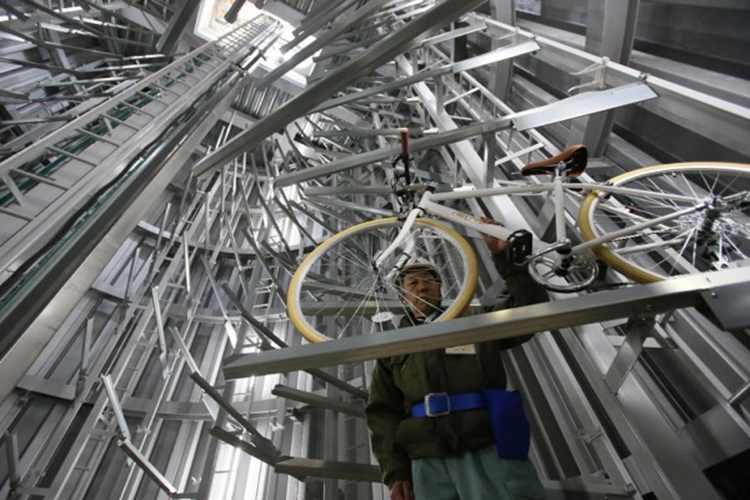 This is a hot topic with a lot of online viewers!
In an attempt to reduce the large numbers of bicycles being parked in the surrounding areas of Kyoto Station in Kyoto, Japan, the city government installed 3 mechanical bicycle parking lots near the south exit underground of the station. The bicycles are automatically transported underground into the large storage compartments and then later delivered up to ground level when the owner of the bicycle returns to pick up his machine. At ground level, this former nuisance of abandoned bicycles around the station has been eliminated.
source: sanspo
The bicycle is brought to the entrance and at the touch of a button transported down to a basement level parking area.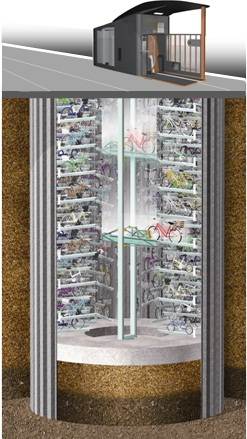 Bicycle owners park and retrieve their bicycles with an integrated circuit (IC) card. It is a convenient and safe way to park the bicycle without fear of theft or damage!
See Video Here
The monthly fee is seems to about $25, and there is currently a waiting list for the service. This amazing feat of engineering has attracted a lot of attention from viewers from all over the world. Besides this unique parking structure for bicycles, another large scale bike parking structure in Edogawa-ward in Tokyo was created in 2008 which can hold up 6,480 bicycles in 36 individual parking storage areas located underground near the Kasai Subway Station.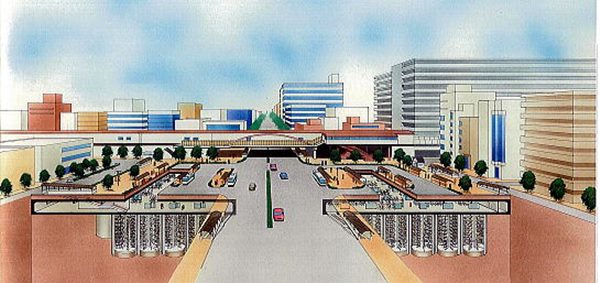 Because what places or mechanical parking area to the other to exist, it seems that's what gradually spread.
This amazing automated technology can transport a bicycle to its underground parking space in just 23 seconds by activating the system using an IC card. It is truly a state-of-the-art system!
I'd like to try out this parking system with my bicycle in the future!
---
source: YouTube
source: sanspo
source: http://kcube.zouri.jp/201010chikachourijou%20in%20kasai.html
---