Introducing a touching and romantic surprise that occurred the other day on Valentine's Day. A couple (Retena and Lewis) that were once married long ago and divorced 43 years ago had not met even once in all that time.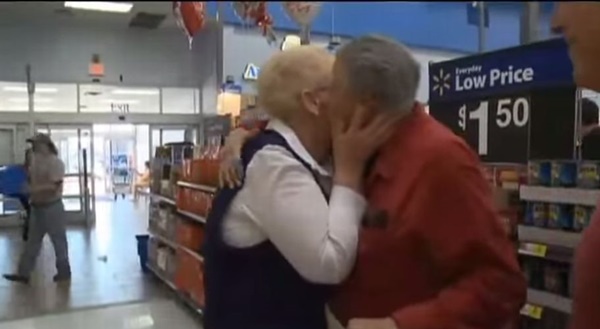 On Valentine's Day, Lewis drove from Tennessee to Arkansas by car to the Walmart's where Retena worked to propose marriage.
Lewis quietly approaches Retena from behind! He is holding a placard (sign).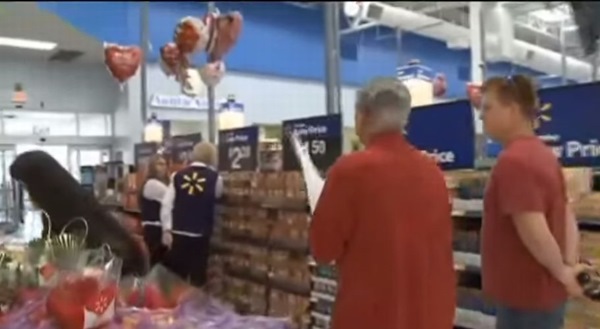 Retena is surprised to see Lewis! Lewis had written down the words of a marriage proposal on the placard which he holds up and shows to her at that moment!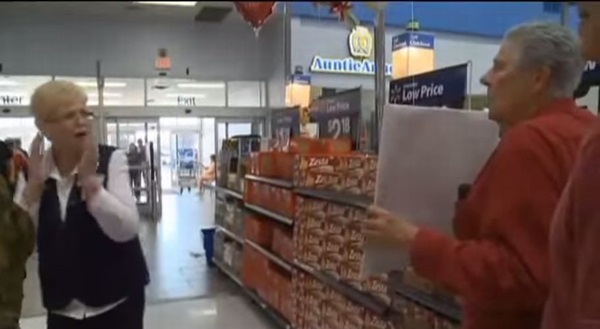 Without spending so much time on their meeting again in so many years, Mr. Lewis decides to suddenly ask Retena to marry him! Lewis: "Will you marry me?" Retena:  "NO!" Mr. Rainy Day. However, shortly thereafter Retena answers "Yes! But not today" (It's not today I hope!) And I will say it again!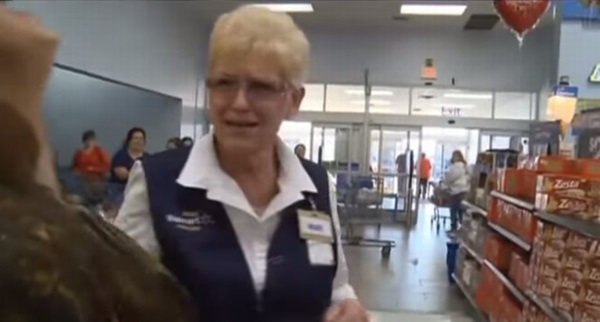 Retena answering questions during a TV interview.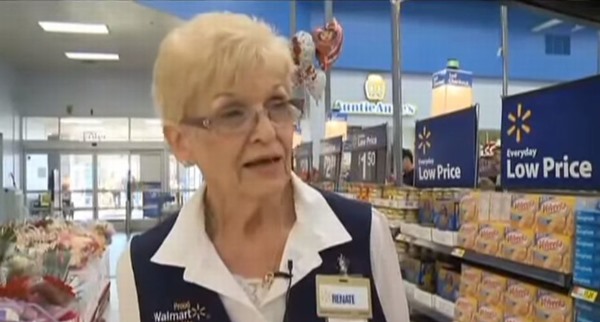 Retena's provides more detail to Lewis and says the following. I wanted to answer "yes" immediately. I'm sure that this marriage is going yo be ok. … But you got to test him a little before answering. He is a very good person.
See Video Here
They are both 75 years old. They were able to spend a very happy Valentine's Day together!! I wish them many years of happiness!!
source: YouTube