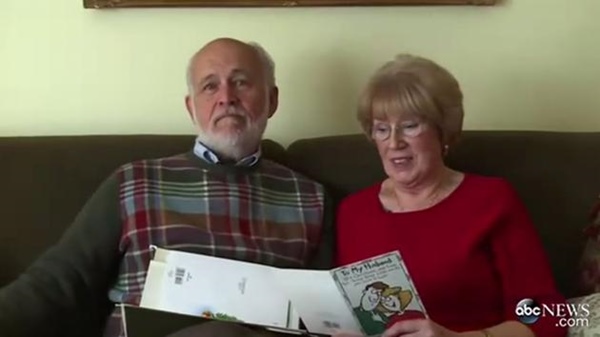 Here is a photo of Bill and his wife named Chrissy who live in Toms River, New Jersey. Bill loves his wife and has expressed his love for her every day for the last 40 years of their marriage together by writing her a love letter!
A love letter to his wife every day!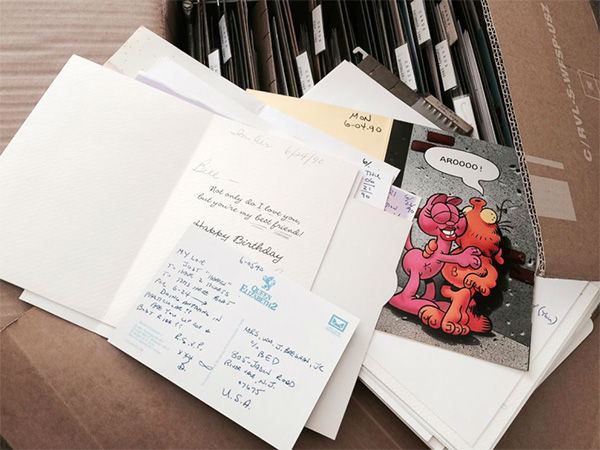 Bill says.
"I'm always using the mark of "Infinity"  (∞) on all of my correspondence to her and usually write "Darling, I love you" in virtually everything.
Many of Bill's letters are like a diary which give details at that time of writing such as which restaurant they were at, the movie they saw together etc.
source: abc7.com
This incredible expression of love began when they first met, the first note was probably written on a paper napkin or a small piece of paper. This has continued on with love letters, various types of cards and other written messages which is now more than 1 million individual written expression of his love for his wife for the past 40 years! Interestingly, they have never a fight during their entire marriage!
Bill has carefully organized all of his notes, letters and card in a detailed and highly organized filing system which is stored in a safe and secure place as shown below!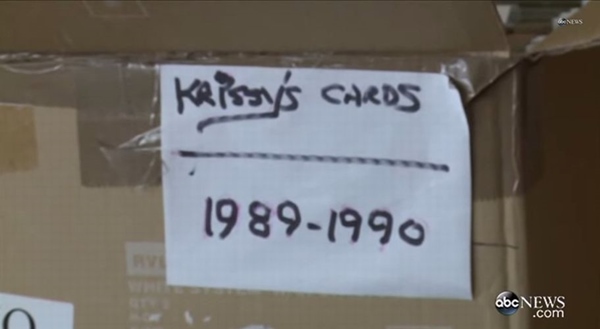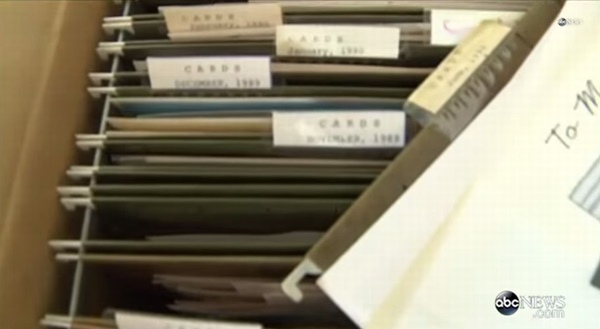 Please take a look at the following video of an interview with Bill and his wife, Chrissy and be inspired by the wonderful love that they share with each other!
See Video Here
During the interview, Bill's hand is on the knee of his wife!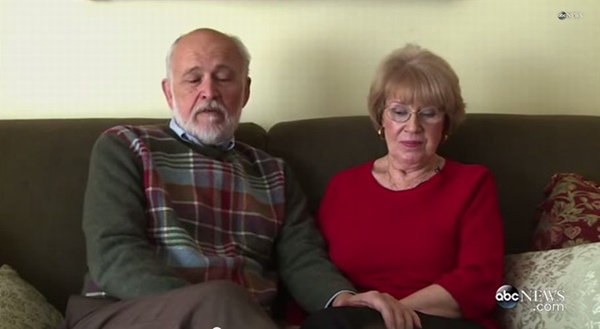 Also, Bill had this to say about today's young couples.
"When a young people have to sit face to face to the restaurant, I think that they should want to cherish and enjoy the seclusion of this private time together. Enjoy being together!
Bill's love for his wife during their long and happy marriage is something which people should really admire and appreciate! I wish both of them a long and happy life together!
Thank you for this heartwarming story!
---
source: You Tube
source: ABC7
---