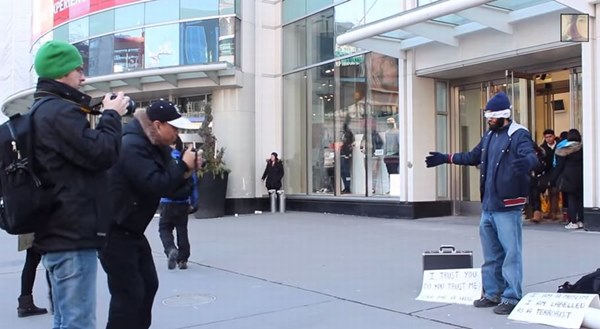 An unusual social experiment took place in Toronto, Canada. A Muslim person is standing blindfolded with open arms.
Some signs were placed at his feet and contained the following written messages.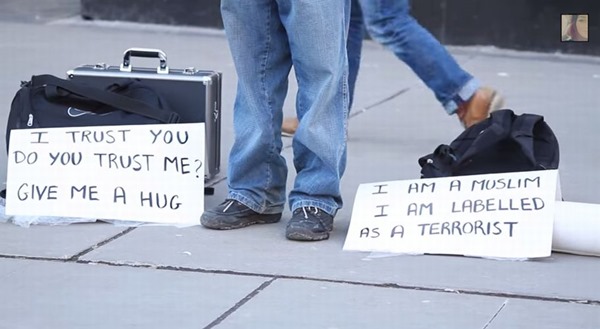 I TRUST YOU
DO YOU TRUST ME?
GIVE ME A HUG
I AM MUSLIM
I AM LABELLED
AS A TERRORIST
Ordinary people on the street continued to hug the man one after another.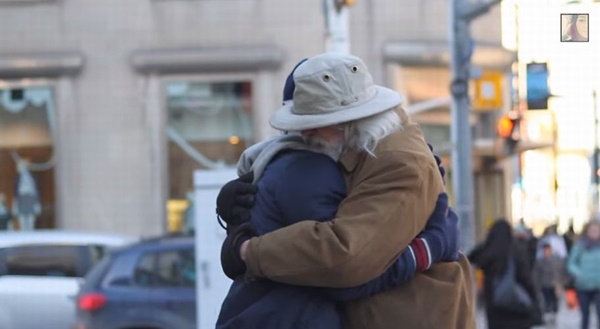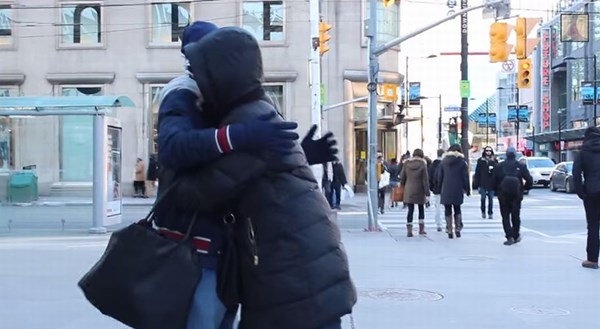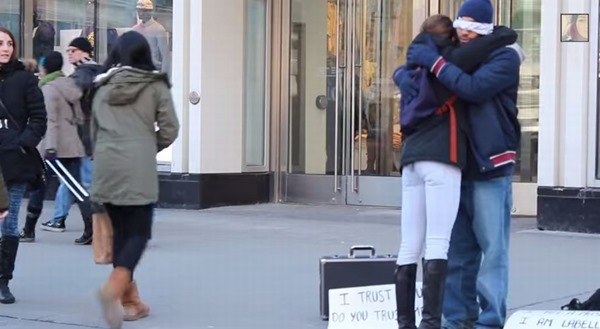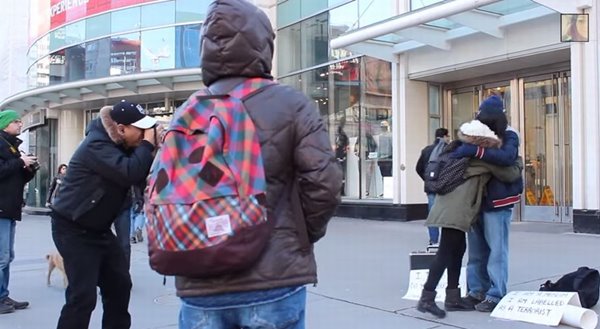 Ordinary People on the street who saw this continued to hug the man one after another. I think it was pretty courageous that the man did this social experiment on such a sensitive topic as terrorism…  However, I was really impressed about people reacted with kindness, tolerance and understanding! 
See Video Here
People who are Muslims and have been unfairly branded as terrorists will be encouraged to look at this experiment!
Muslims have not done anything wrong!
It is good to resolve any misunderstanding, even if it is little by little in such an approach.
This video was shared by a lot of people on the net have helped to resolving any misunderstanding of Muslims.
I hope this video touches the heart of many people everywhere.
source: YouTube