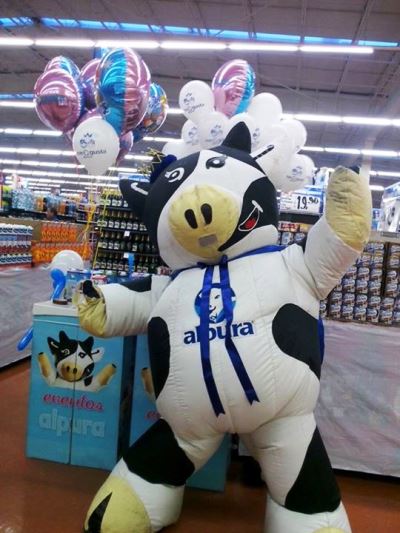 Here is the mascot of the Alpura dairy company called "Manchas" (Spots) dancing in front of a product display at a supermarket. These awesome dance moves and unusual movements of this costumed cow character has received a lot of attention from online viewers worldwide!
See Video Here
Here is "Manchas" moving around the supermarket with no arms and no head! Shoppers are taking in the sight and seem to be a little surprized at this strange performance.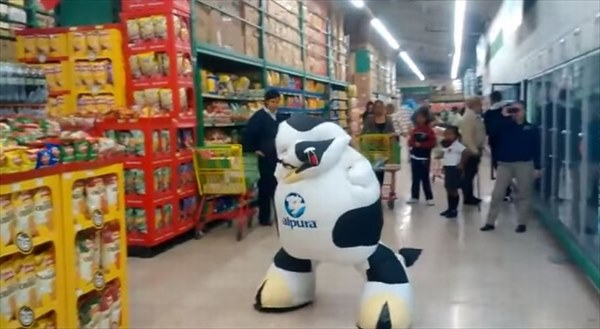 It must be quite common to see such a character dancing around the aisles of the supermarket in Mexico as the shoppers don't seem to notice "Manchas" dancing and walking amongst them.

These shoppers behave like the costumed cow isn't even there!
"Manchas" of the Alpura dairy company in Mexico also has a Facebook page. Please take a look at more of this crazy cow's antics and behavior there. 
Alpura Vaquita Manchas on Facebook
---
source: YouTube
---