Tennis remains one of the most popular sports in the world and a recent TV commercial for a launch of an arcade game in Japan with some shocking content featuring one of the greatest tennis players in the world!
Here is the semi-finals of the Australian Open featuring champion Novak Djokovic playing against an Abrams Tank as shown in the image below!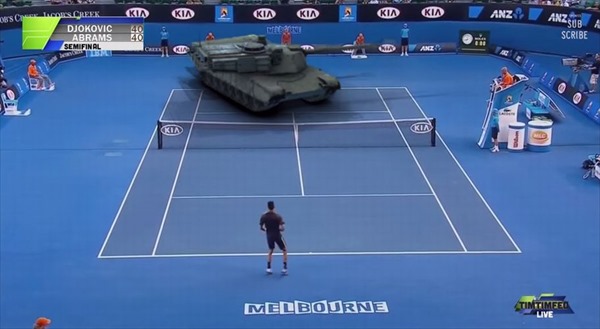 As the match reaches a climax, Djokovic hits a winner and the score at 40-40!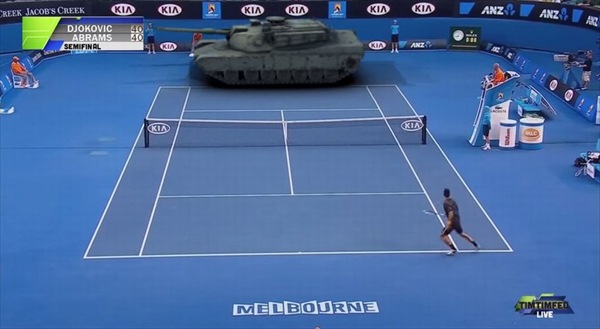 Now, the tank serves and it is literally a cannon shot!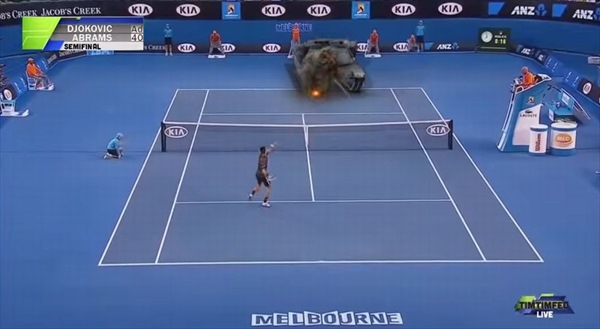 An explosion occurs in the middle of the crowd watching the match. This match is becoming dangerous!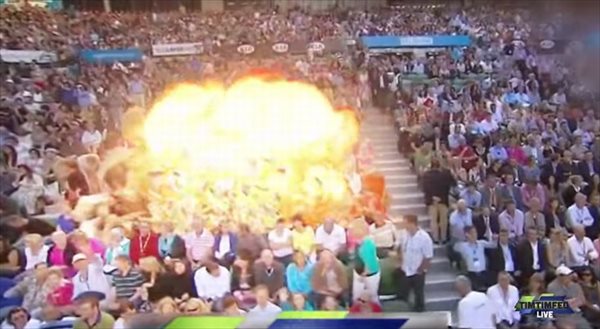 Djokovic hits a winner and gives a pose of triumph!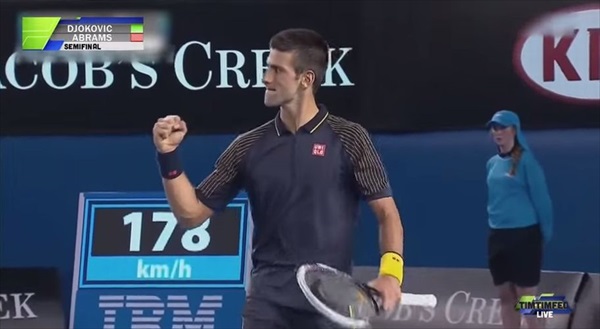 It's a Djokovic victory! The player and the tank attempt to shake hands at the net!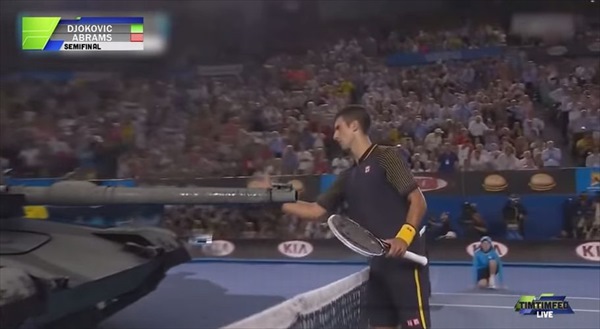 Boom!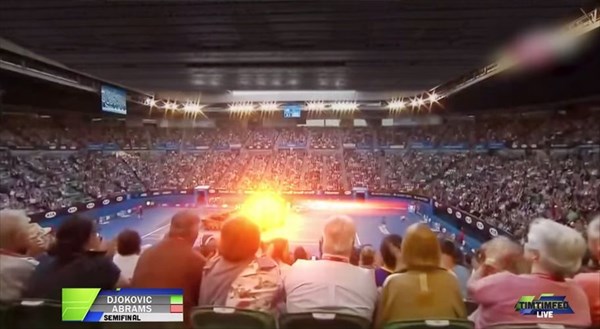 Since the TV commercial was created in Japan for the Japanese market, it is quite difficult to hear the English commentary though there are a sufficient number of subtitles which allow you to follow the content easily!
Please take a look and enjoy this interesting video with unusual content and incredible special effects!
See Video Here
---
source: YouTube
---