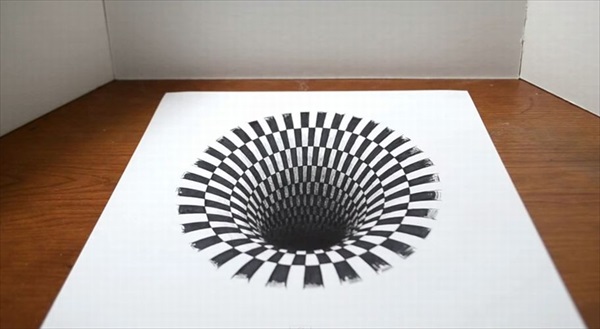 This drawing has a three-dimensional aspect which appears to have a deep hole in its center! This is a very impressive accomplishment considering that this is a hand-drawn picture! Please take a look at the following video which explains the special technique used to create this remarkable drawing!
See Video Here
First, radial lines are drawn on the paper.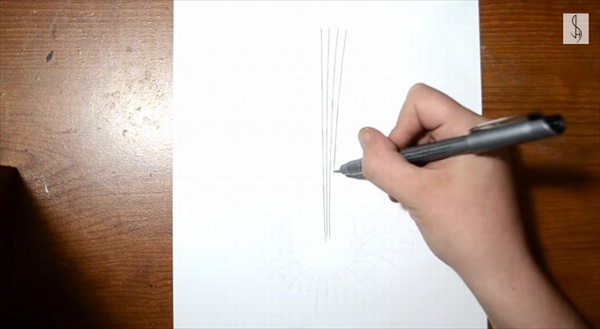 To maintain the exact spacing between the lines is quite difficult to draw!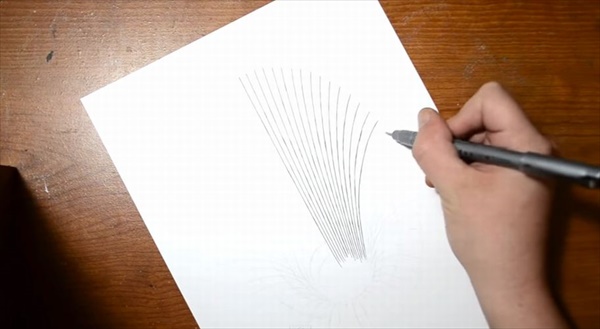 Then, an ellipse is drawn in.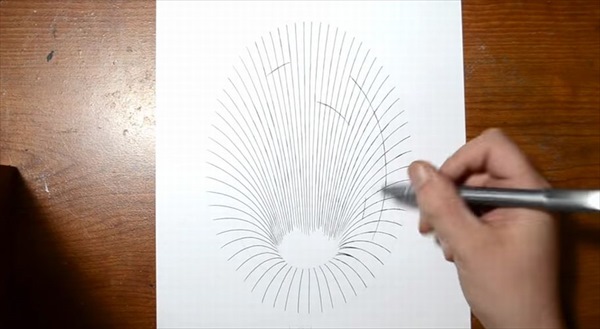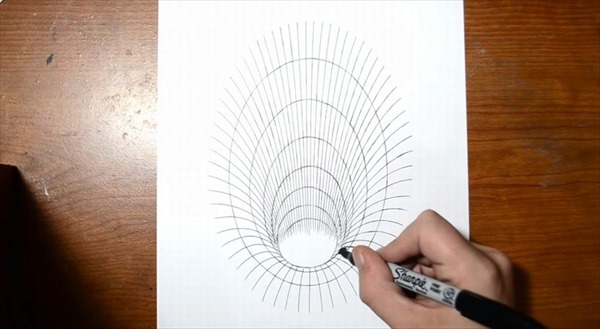 Black coloring is added to the appropriate section to help create the three-dimensional effect. This takes time to do.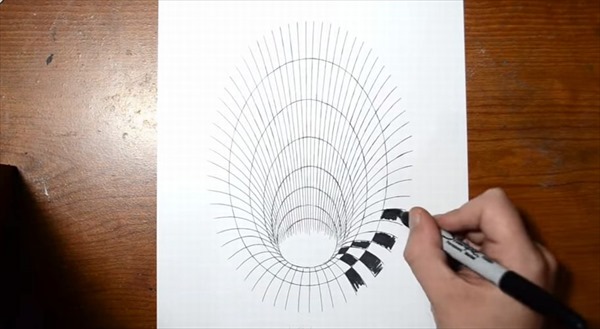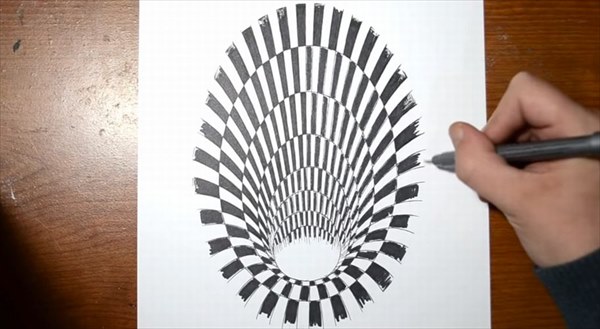 Shading is added to give depth perception.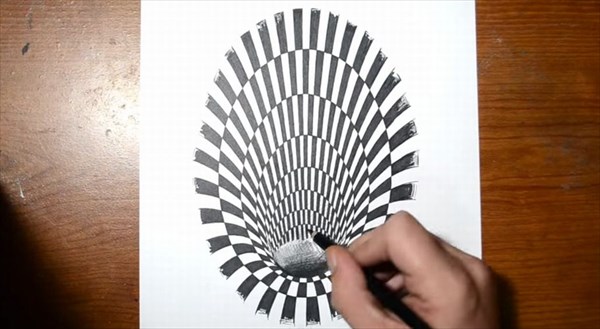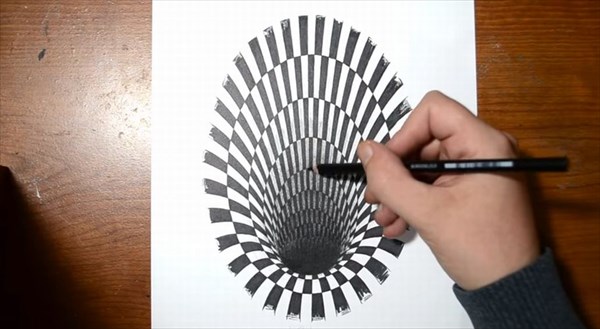 This 3-D drawing is remarkable for its design and simplicity while creating a 3-D effect on the viewer! ♪
See Video Here
---
source: YouTube
---