The Chinese photographer Mr. Tao Liu has captured some wonderful photos of "unexpected moments" of daily life in China and of Chinese people which are remarkable to see! This self-taught photographer is in fact an employee of a water meter company and his job gave him the opportunity to see this delightful scenes and take photographs of them. Please have a look and enjoy!
1. This image on a drink vending machine appear to be looking at this woman's legs!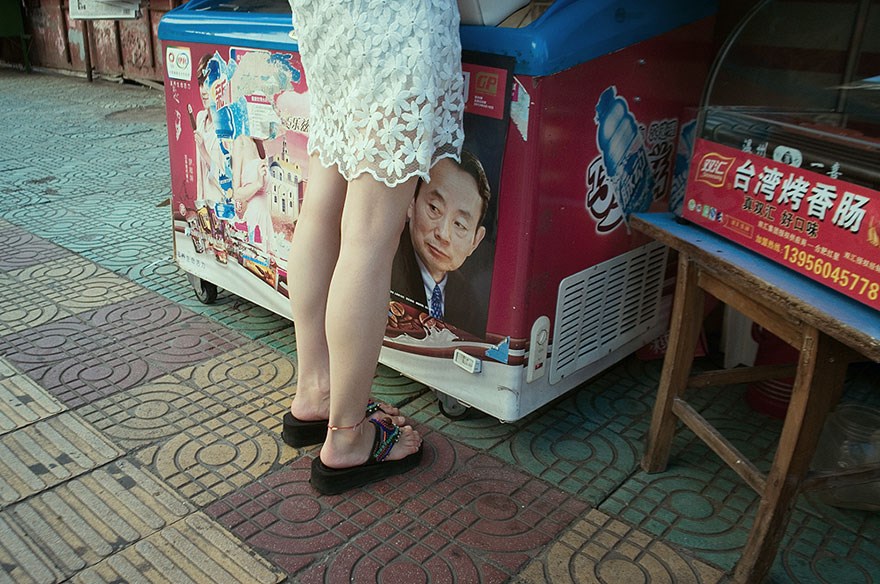 2. A Minnie Mouse balloon hides a small child hugging her mother.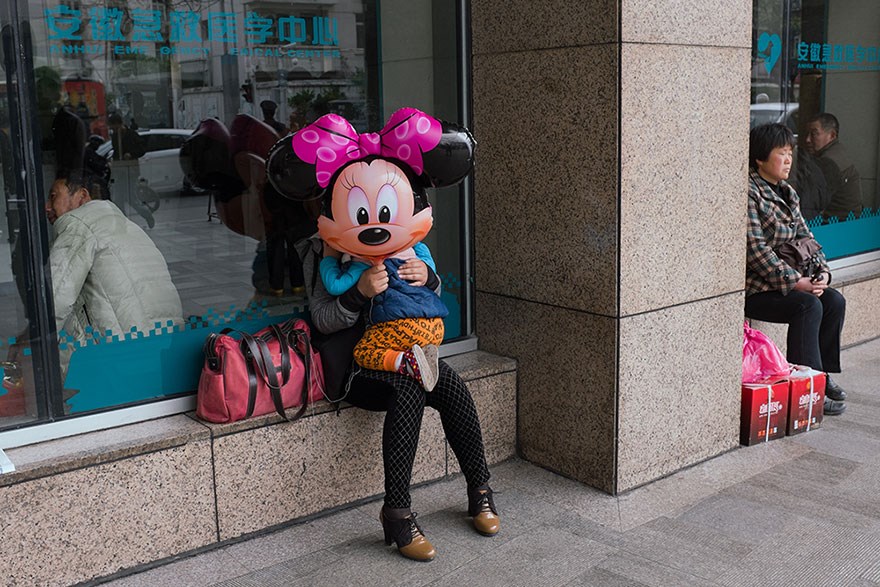 3. The head of a mannequin looks out from a trash container. Is the body located in the next container?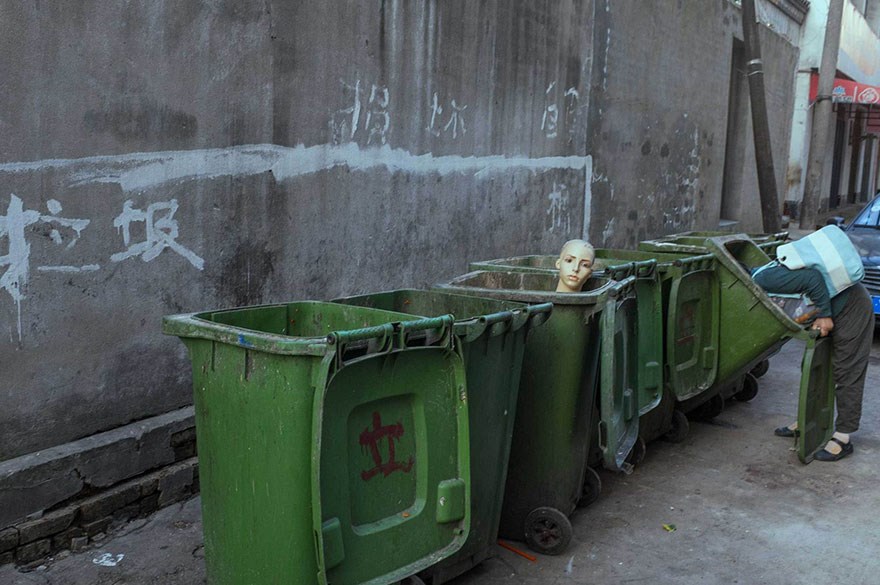 4. A motorcycle mirror reflection gives a dual image of a the same woman?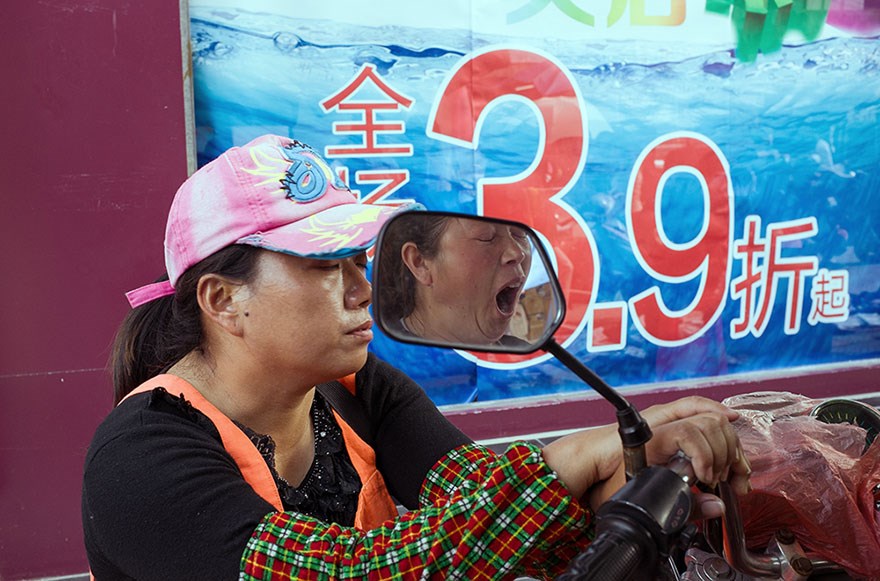 5. This man appears trapped inside the bicycle' basket.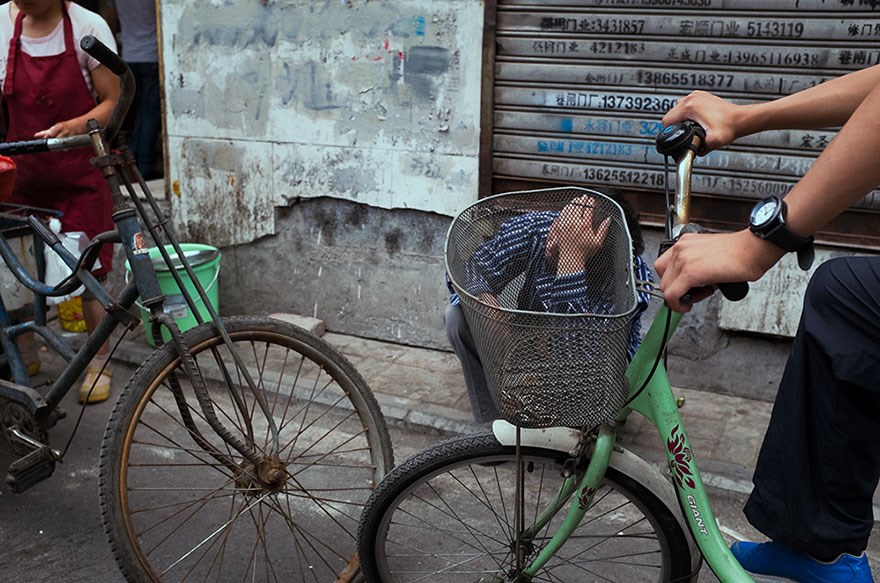 6. This elderly man appears to have an amazing hairstyle adorned with the faces of soldiers.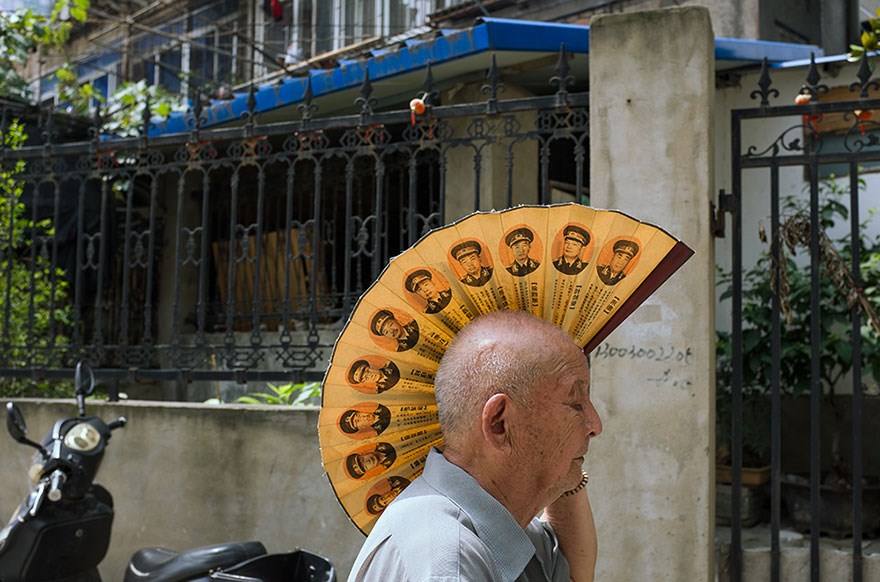 7. A dog and a cat scratch at exactly the same time.
8. A baby taking a bath in a small tub is exposed to the gaze of this man!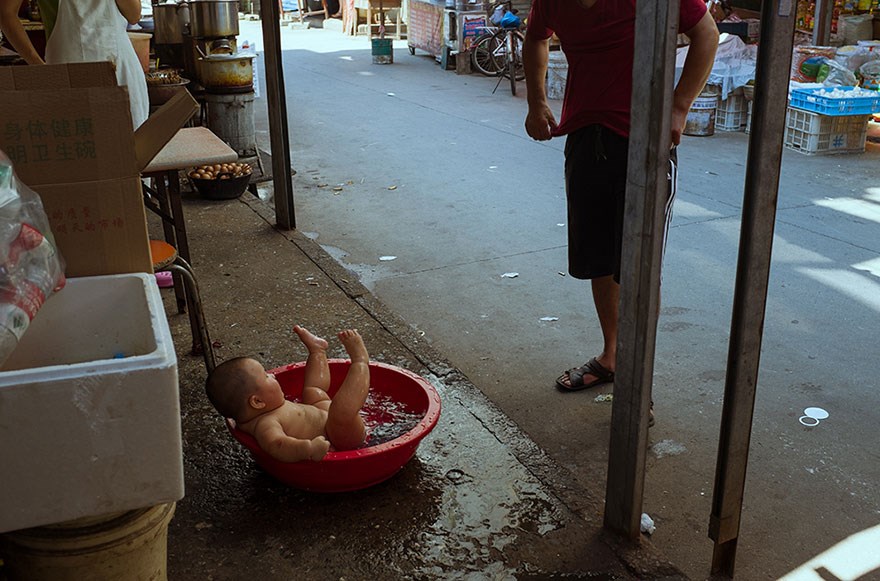 9. A pooh bear balloon hides the face of a parent carrying a sleeping child.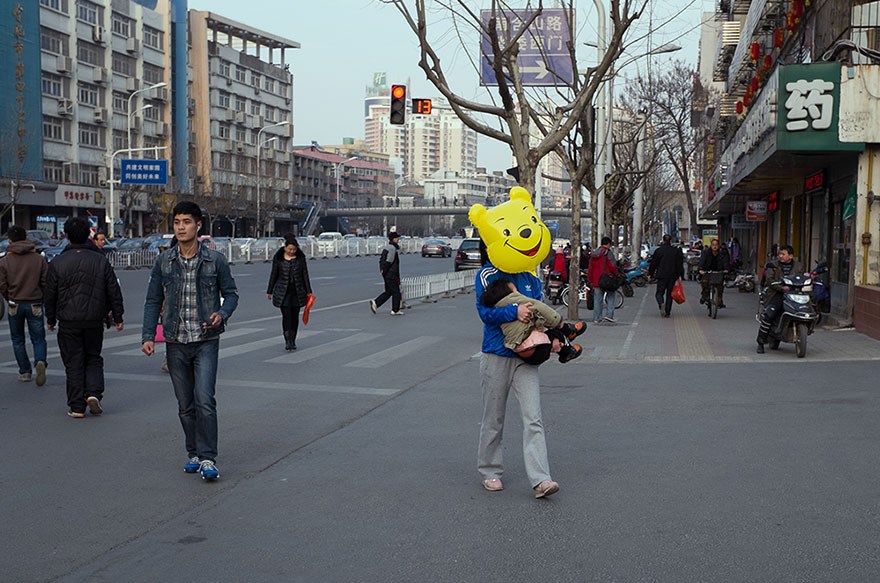 10. A dog looks out from between his owners legs.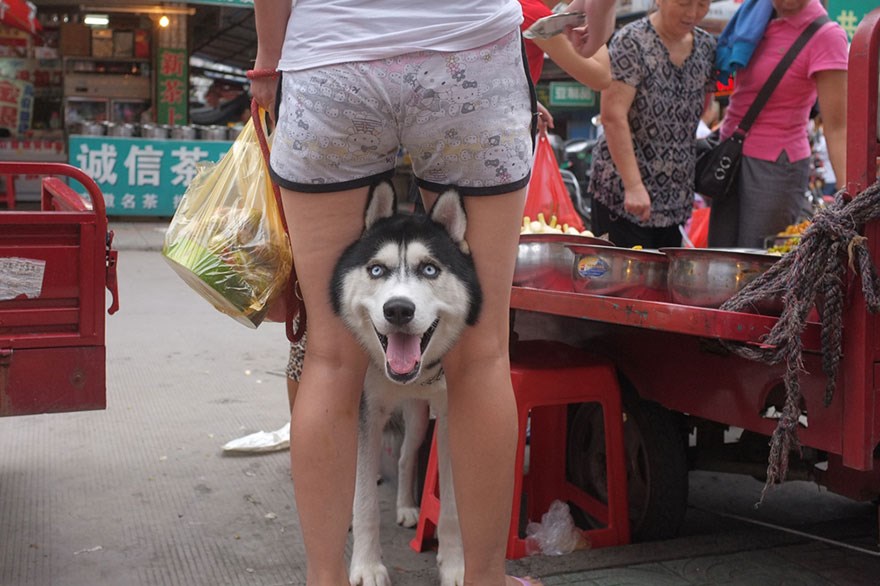 11. A cat is shopping for some delicious fruit.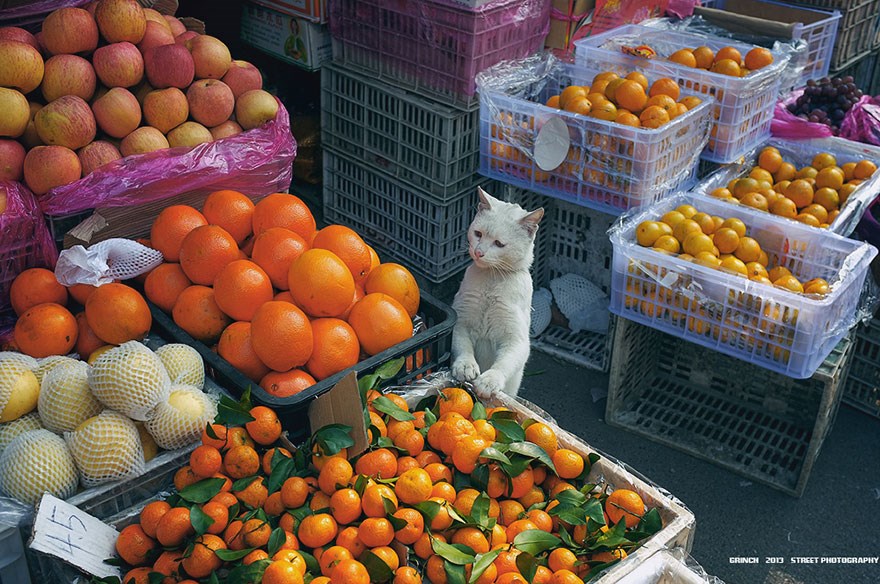 12. A man's laughing face is revealed from underneath the grapes.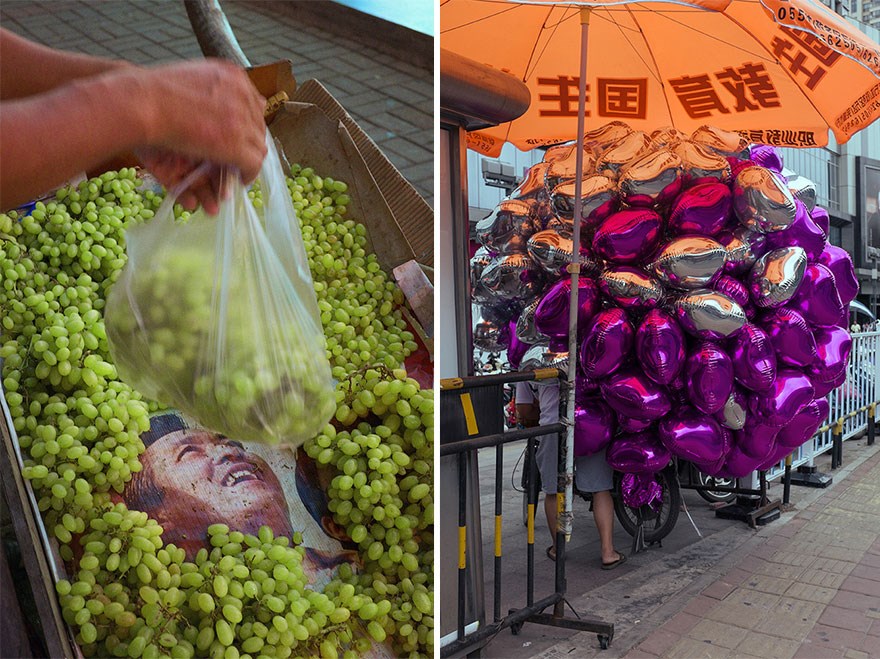 13. A dog perfectly positioned in front of the man creates an alien creature.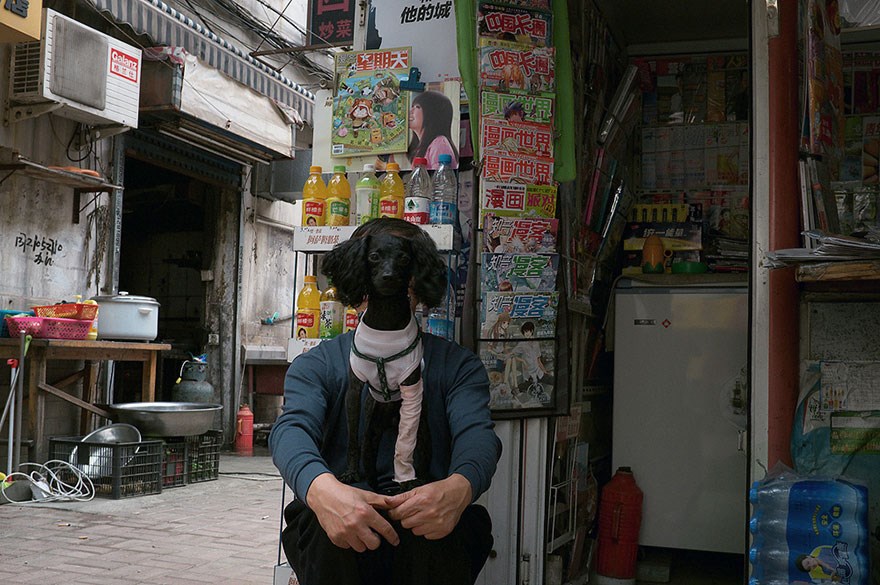 14. This mannequin appears to be in pain as the woman grabs his neck.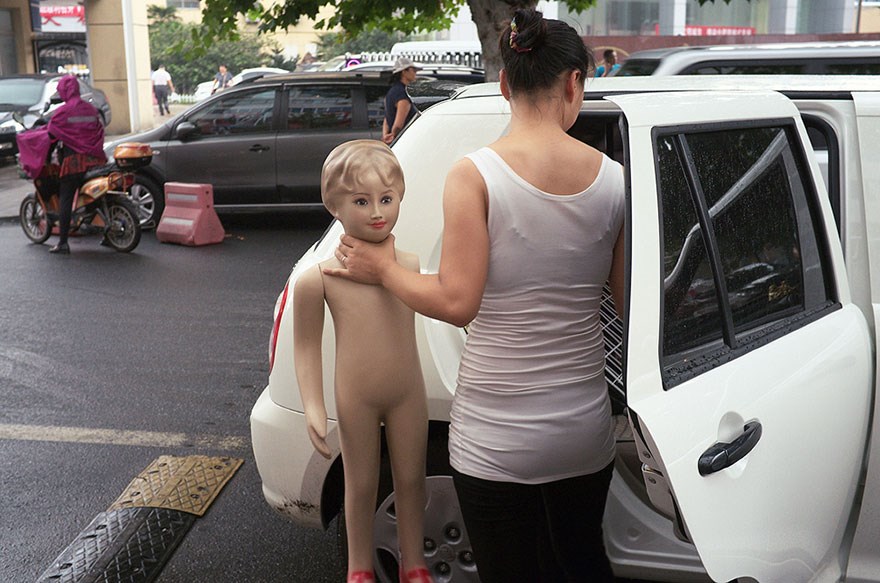 15. A cheerful elderly man's shadow against a wall is a triumphant image.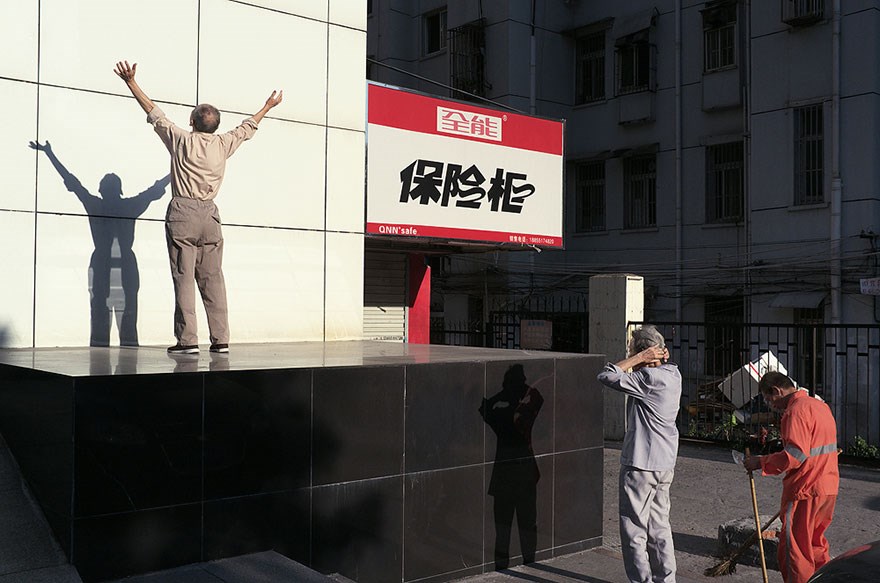 16. These two people and these people in the poster are reality and fantasy in today's China.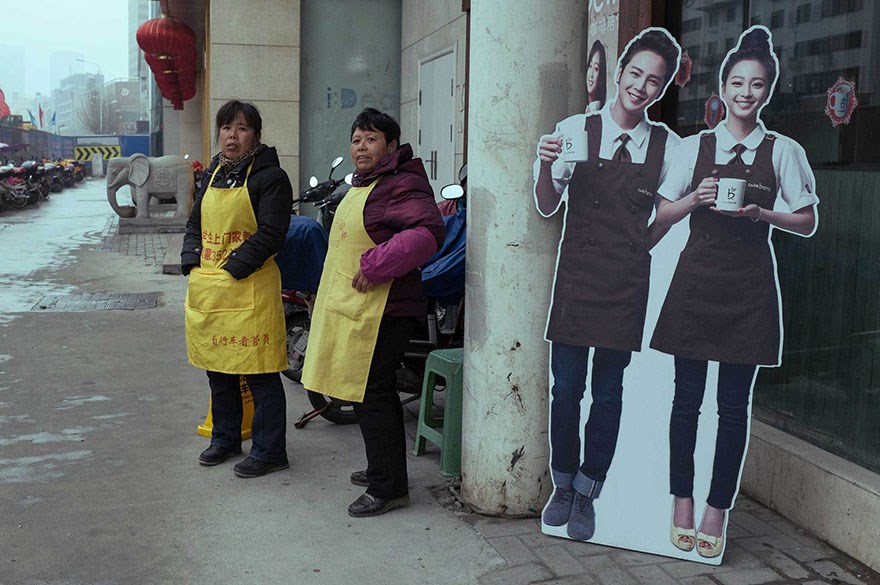 17. The image of a tea advertisement hides a woman having a chat with her friend.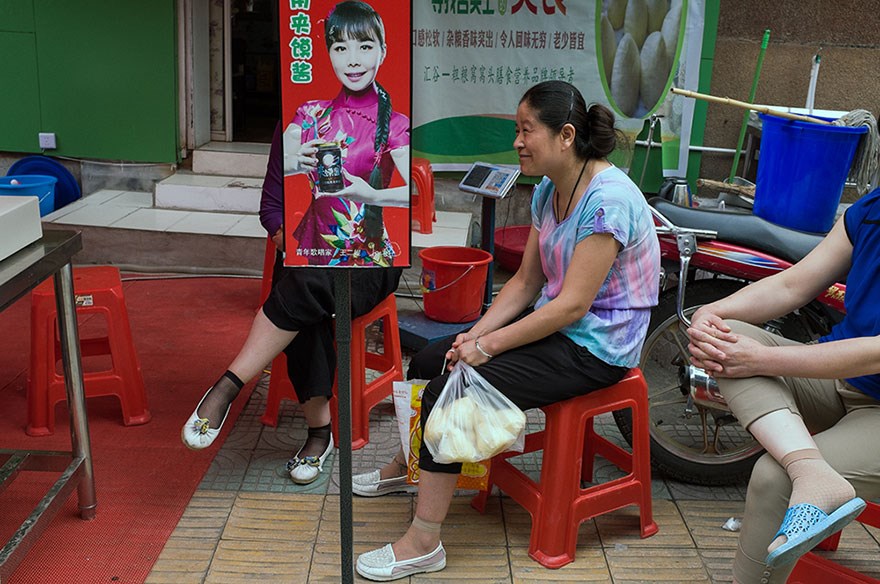 18. A child's face pushed against a curtain creates a ghostly effect.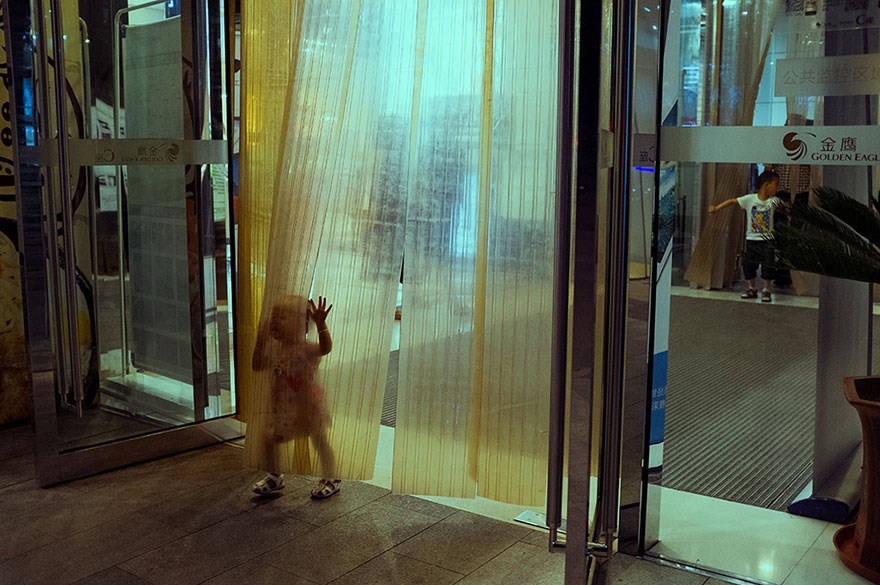 19. A baby looks on as an elderly man is guided away on a wheelchair.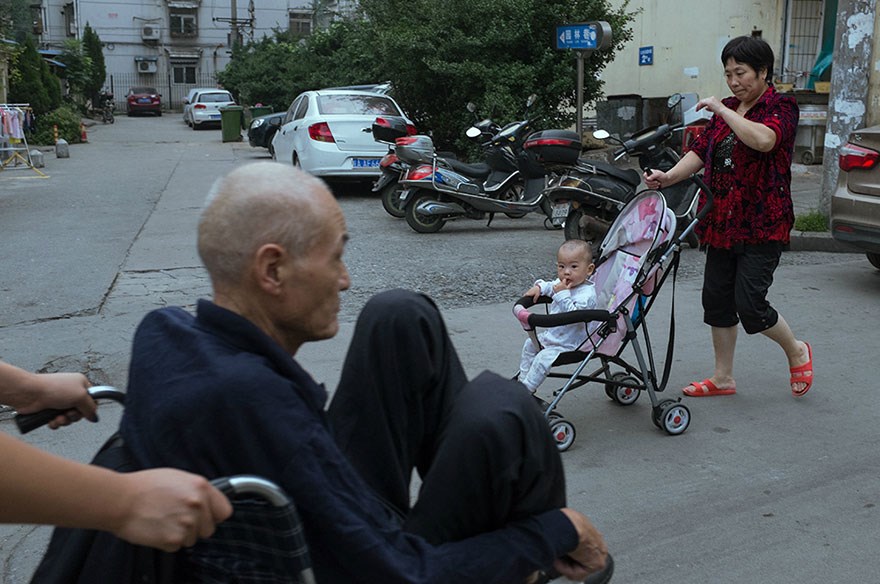 20. This baby's head has a distinctly shaped bandage.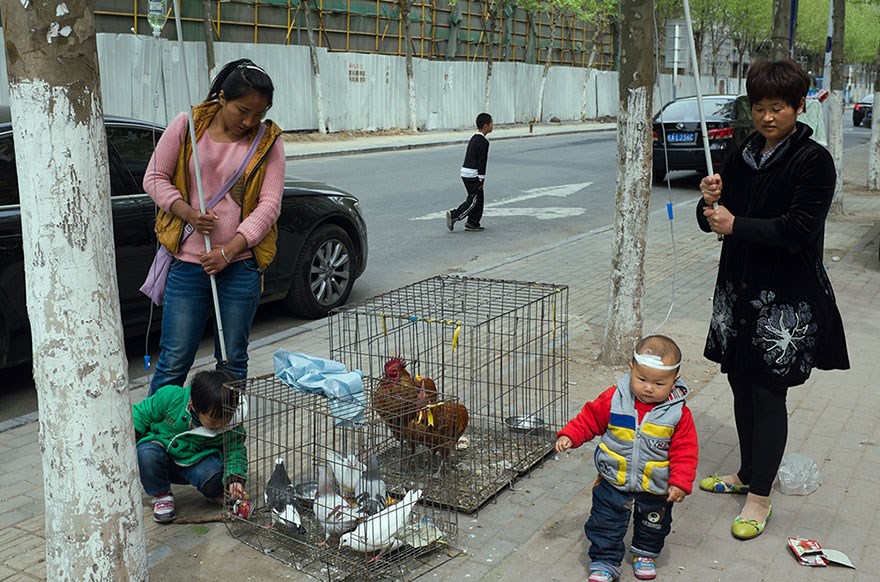 21. This person in the poster appears to kissing this man on the buttocks.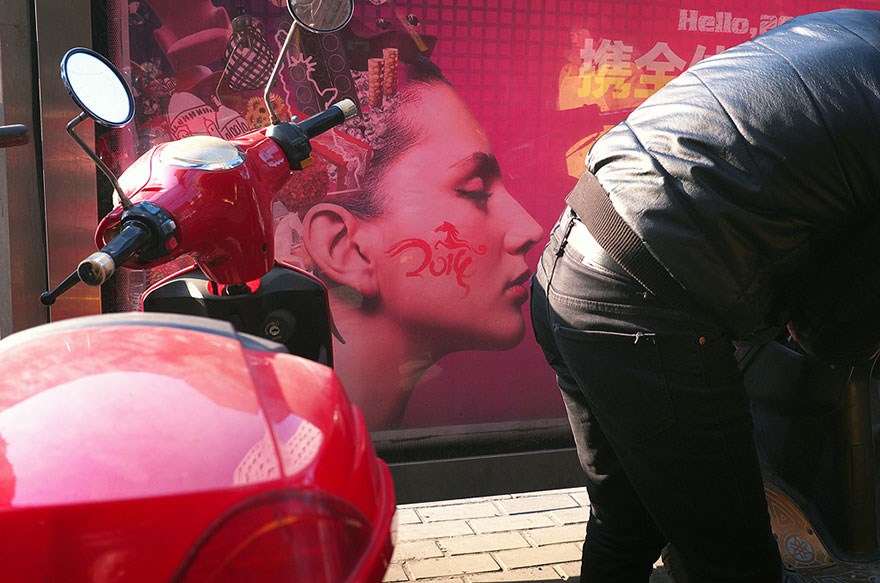 This scenes provide a glimpse into the reality of daily life of Chinese society and exposes both the similarities and differences between this nation and Japanese society.
source: lofter.com