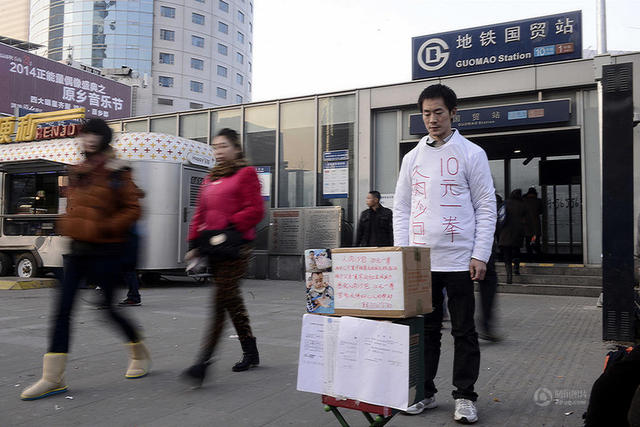 A Chinese man in Beijing has been standing at the front of a train station as a "human punching bag" and was charging 1 punch for 10 yuan (about 200 yen)! This topic has become a huge topic online with many viewers in China and overseas as the father is desperately trying to acquire money to help pay for his son's leukemia treatment.
His son was diagnosed with "myeloid leukemia" and was required to bone marrow transplantation surgery which is estimated to cost CNY 700,000 yuan (about USD $104,000.00 dollars). The father has sold the family home but his family will still be heavily in debt.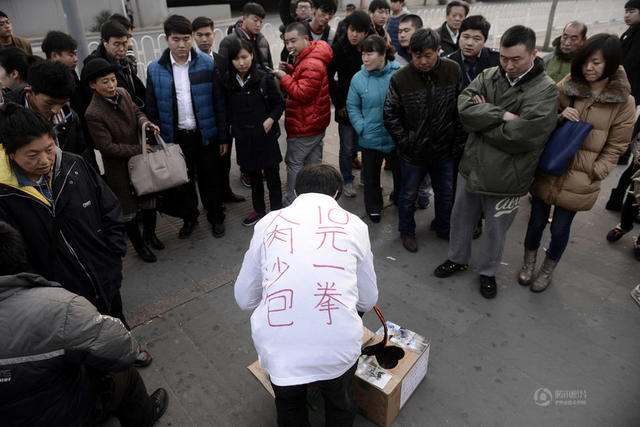 Meanwhile, this father was determined to do anything possible to somehow obtain the money to pay for the costs of the treatment so the idea of the "human punching bag" was attempted. Many people have donated money without punching the man and his plight has received a lot of attention in the media in China and all over the world.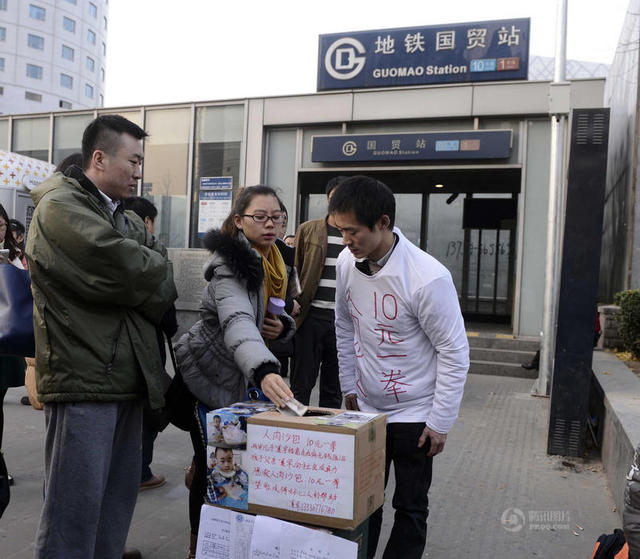 In a media interview, the father commented about his situation in the following way.
"There are really kind-hearted people who have expressed their support as I visit the hospital every day to see my son. I have received 20 phone calls from concerned about my son's health and my mobile phone battery is always dead!"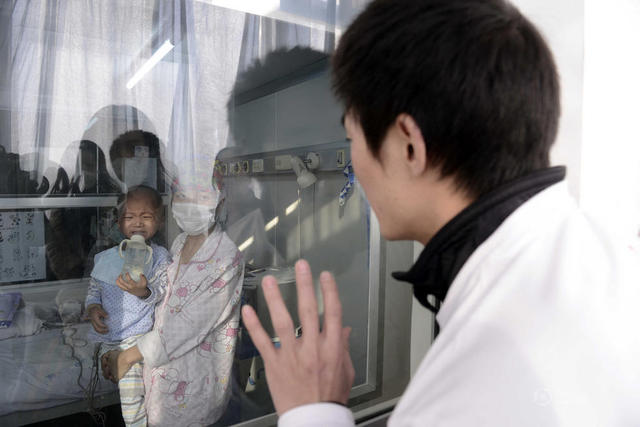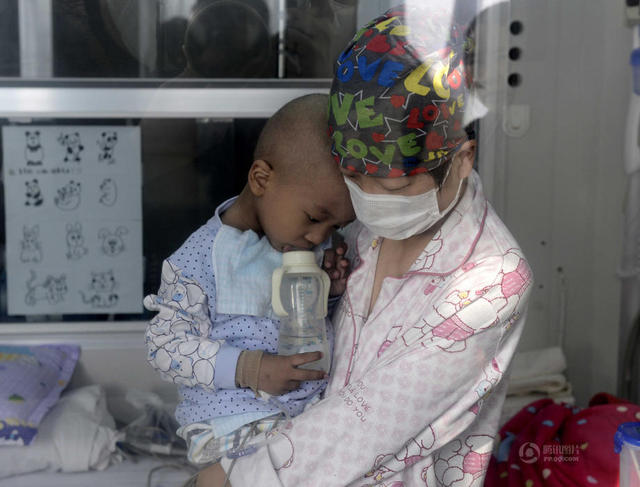 If the treatment is successful, the son will still require further treatment for the two years so more donations and financial support will be needed.
It is touching that so many people expressed their concern to this desperate father who is doing everything he can do to help his son's recovery.
source: shanghaiist.com