A Rabbit and a Parakeet share some mutual affection.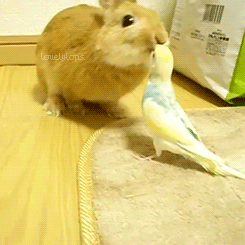 A Cat and a Duck enjoy an intimate moment.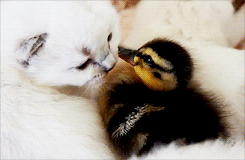 Kittens and Ducklings are one big lovable collective.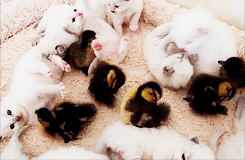 An Owl and a Man are quite close companions.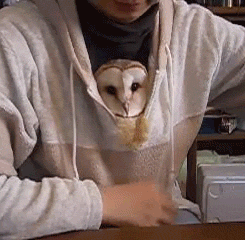 A Tiger and a Dog share a passionate embrace.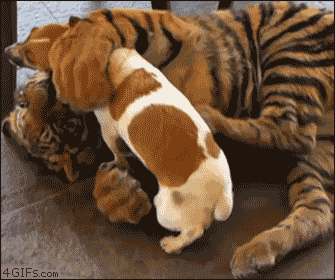 A Baby Deer and a Cat are bonding together.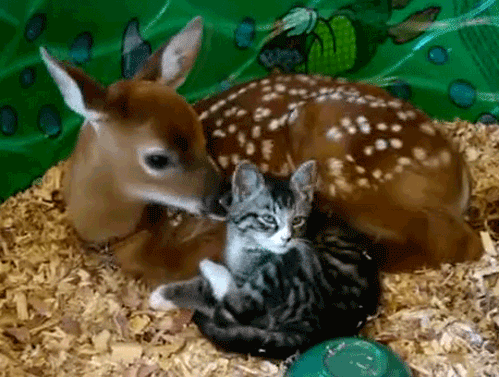 A Dog and a Dolphin briefly touch noses together.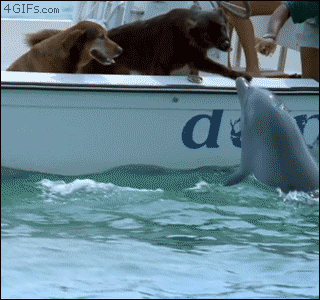 A Cat and an Iguana cuddle next to the window.