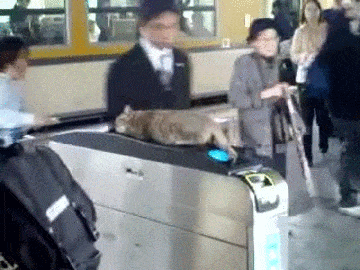 Here is a cat sound asleep in the most unlikely of places above. This feline is sleeping at the ticket gate of a busy train station in Hiroshima, Japan. Despite the large numbers of commuters rushing by on their way to work, this cat doesn't seem to mind or notice! It is truly a remarkable scene captured on video!
▼ Here is a photo of the cat fast asleep at the ticket gate!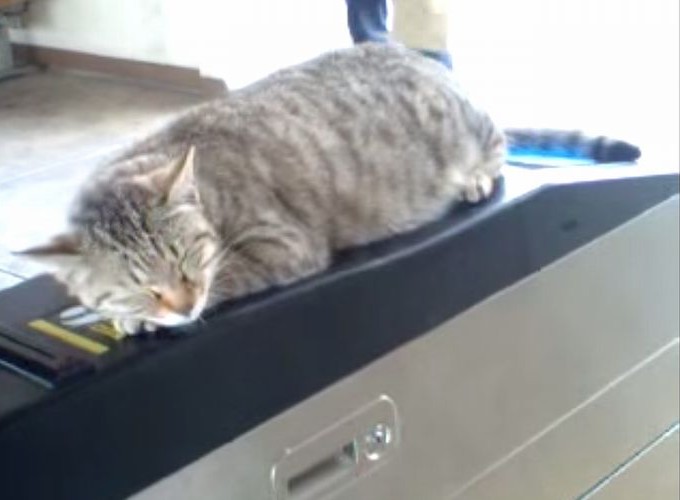 ▼ There is a slot to insert train tickets (outlined in yellow) quite close to the head and tail of the cat. I hope the noise of the ticket gate doesn't disturb the sleeping kitty!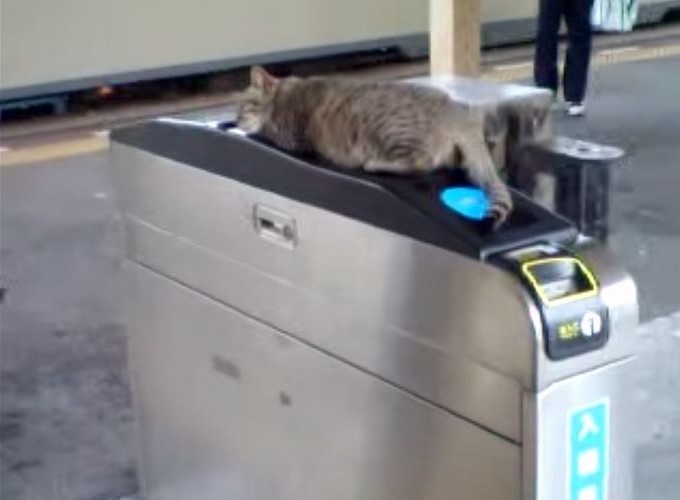 ▼ Here are the commuters passing by without disturbing the cat. Japanese people are very polite!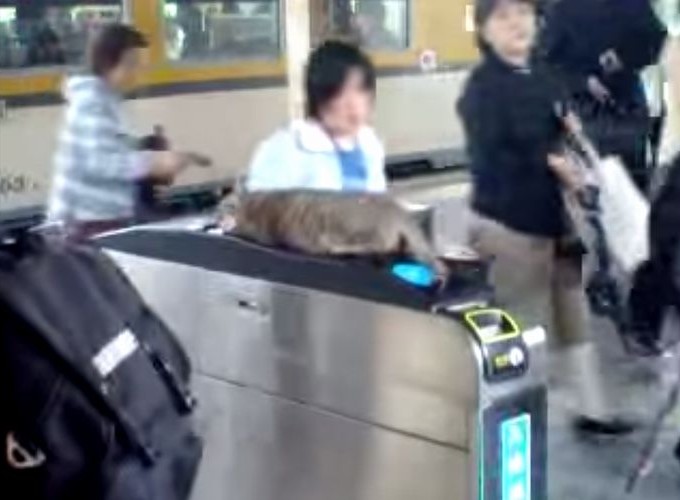 This scene could be a regular occurrence at this local station in the Japanese countryside based on the reaction of the people in this video.
Please watch and enjoy this delightful video!
See Video Here
Rural Japan looks like it is a very nice place to live.
What do you think?