1. These two guys still have the same eating habits many years later.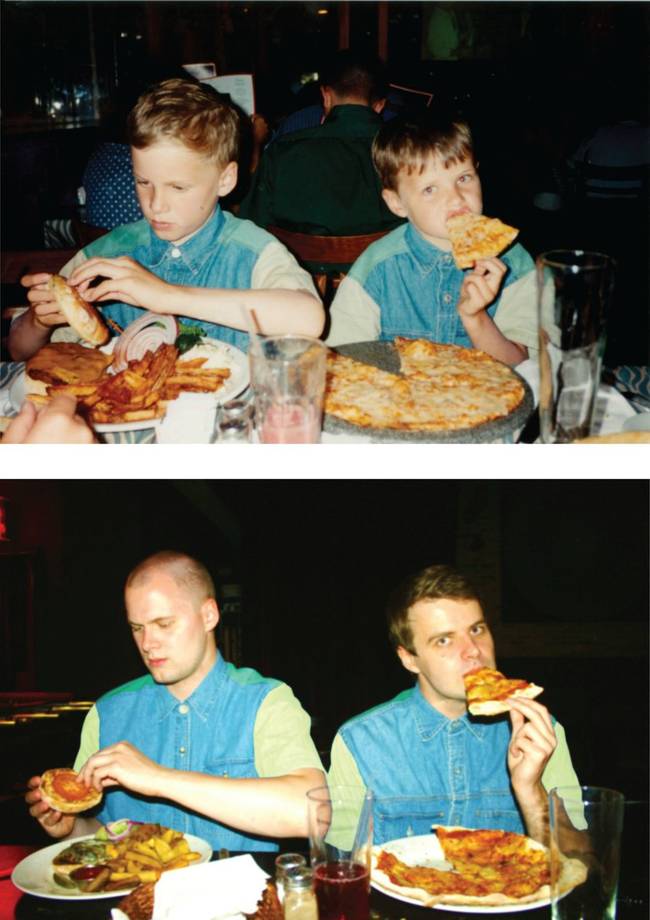 3. This father's mustache has disappeared over time.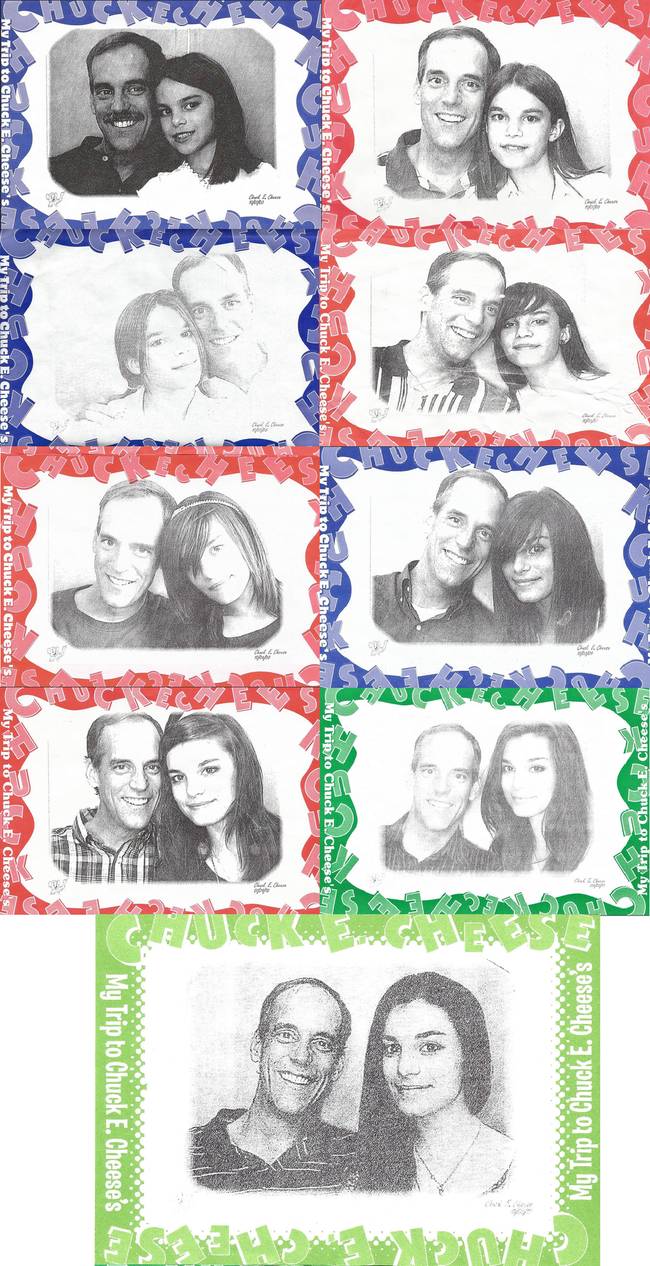 4. The vehicles have not changed but the people certainly have!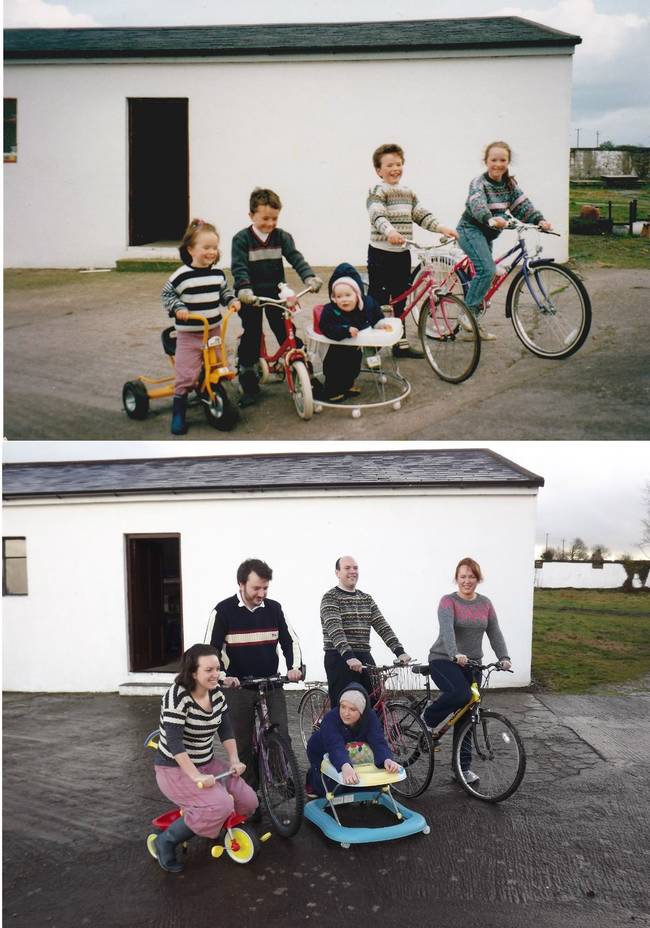 5. A group of friends at 10 years old, 17 years old and at 29 years old.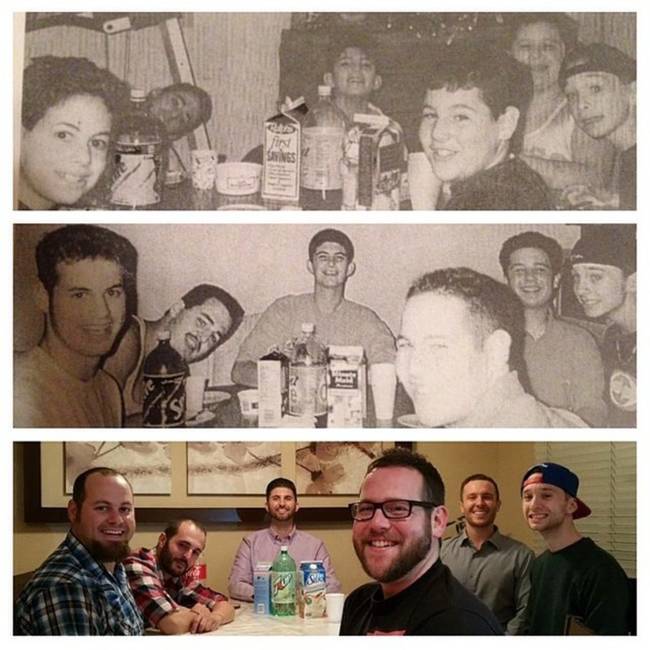 6. Two friends in 1980 and in 2009.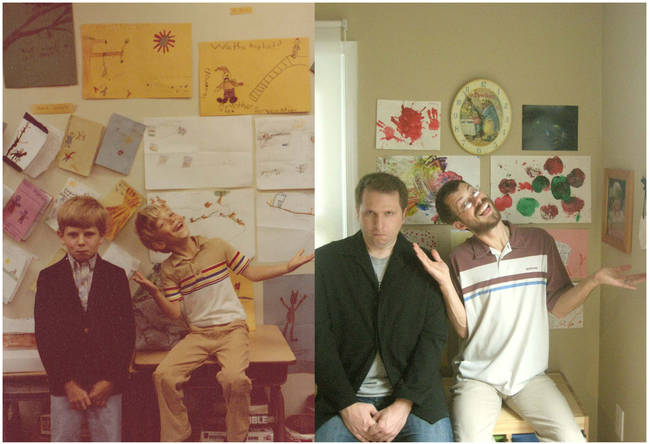 7. A happy couple who started dating in 2000 becomes a loving family with two children.

8. A father and son in 1949, 2009, and in 2011 when the father passed away.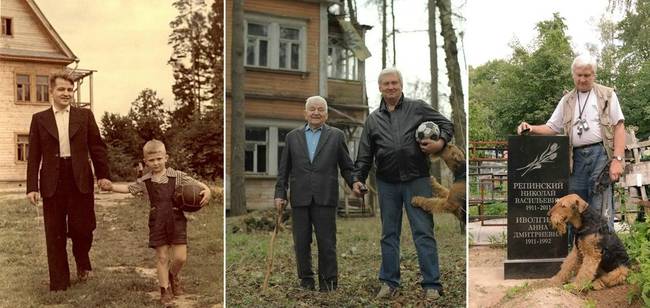 9. A father with his son in the above photo and the same man as a grandfather with his grandson in the photo below.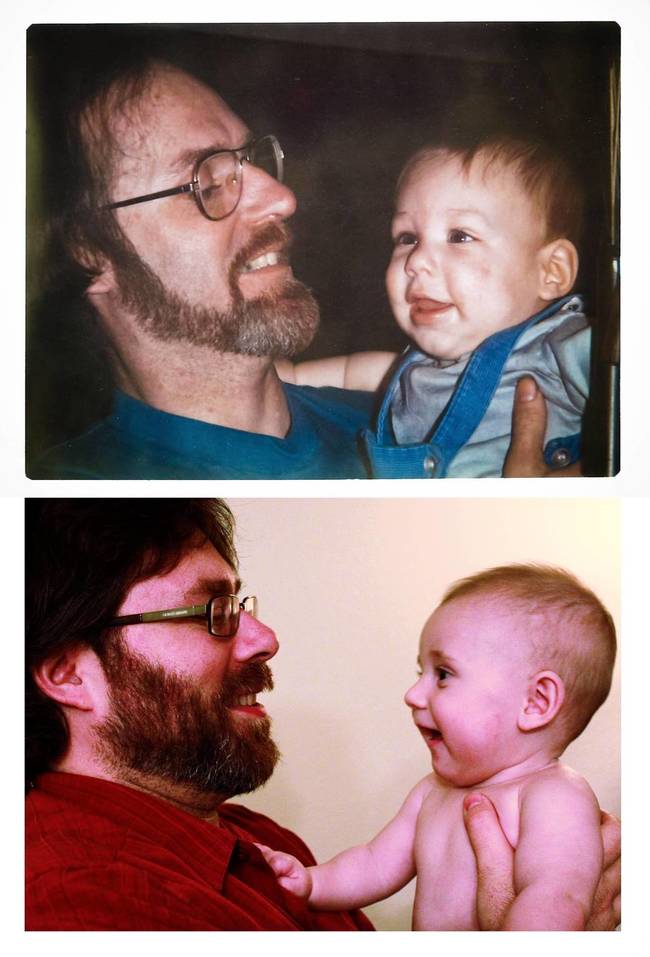 10. A Grandmother and grandson with a reversal in size that marks the passage of time.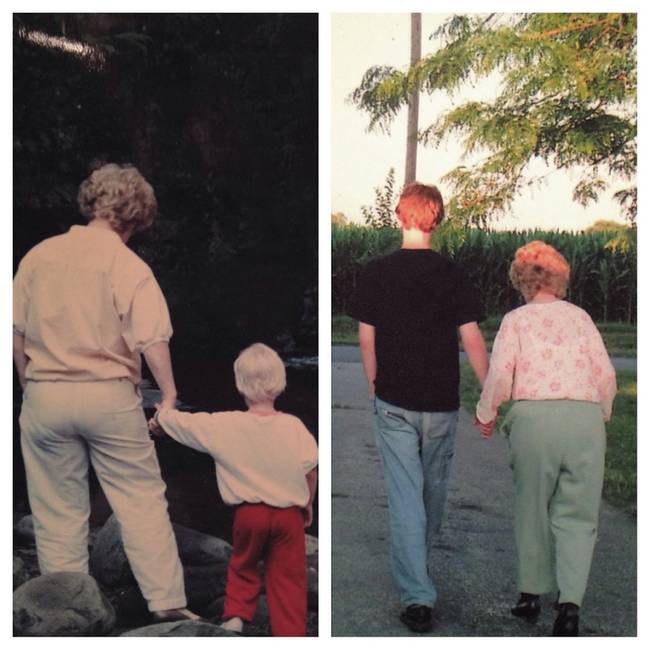 11. Photos of 4 sisters taken every year since 1975.

12. From 14-year-old girls to 41-year-old women.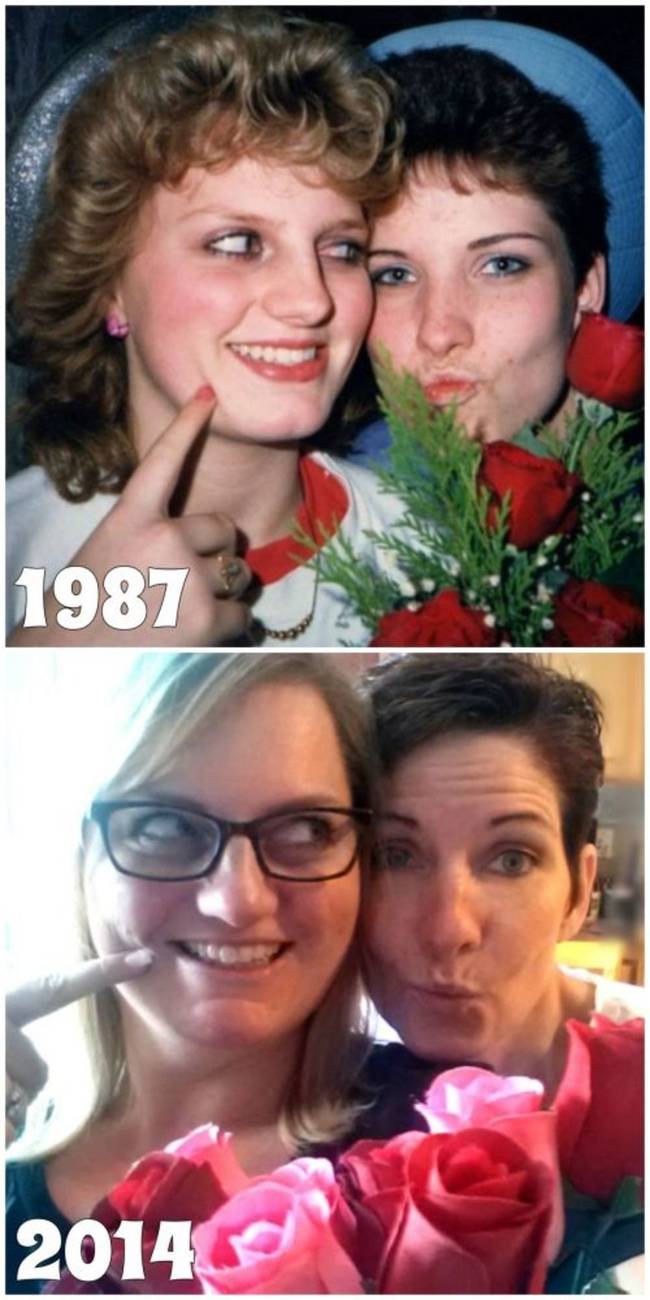 13. A family of three over a 20 year timespan.

14. A mother and son over the space of 21 years.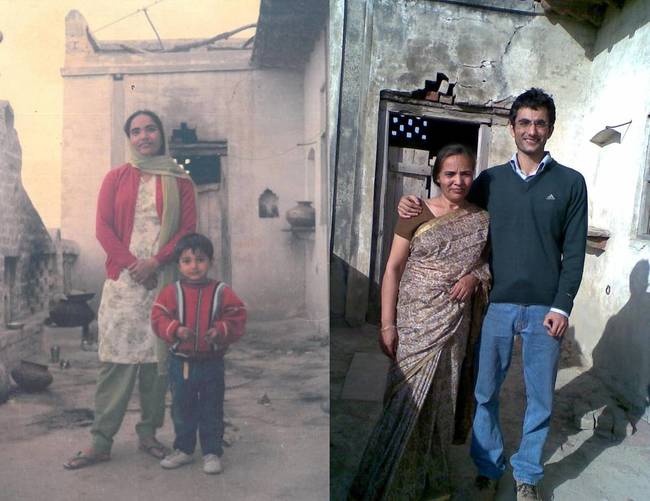 15. Three photos of Three Sisters at 3 different moments of their lives.

16. These guys still love to play in the mud even after 20 years.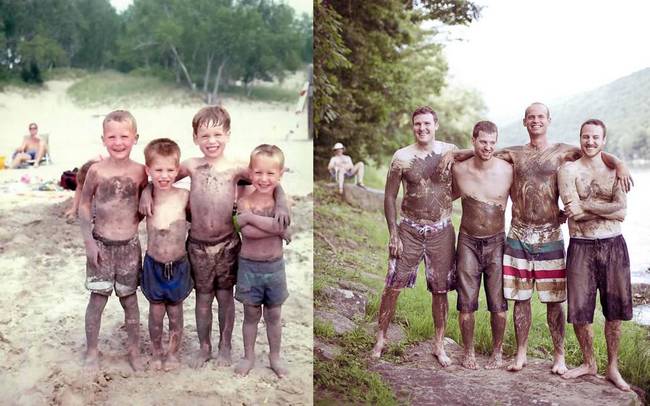 17. Good friends still having fun after 7 years.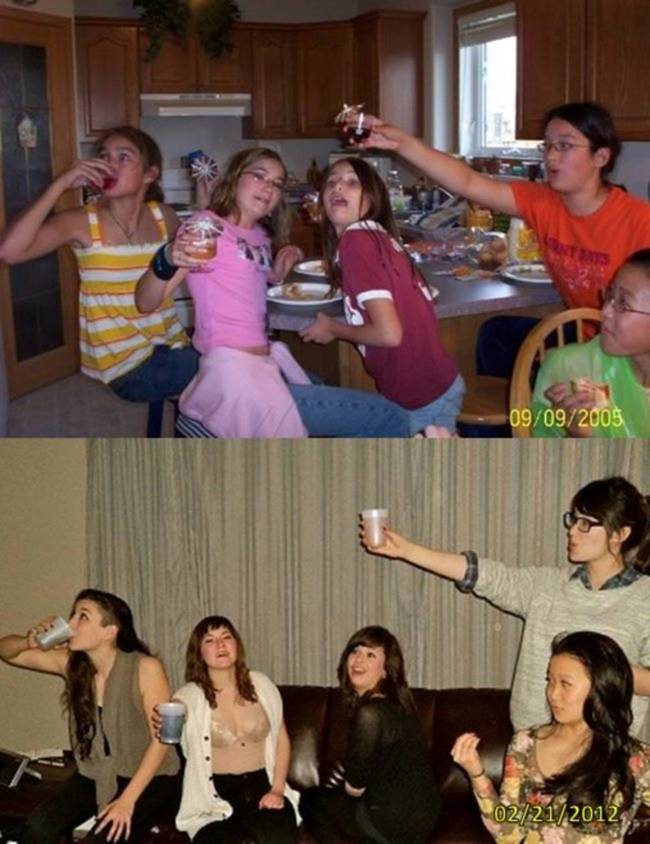 18. This cat has aged 16 years.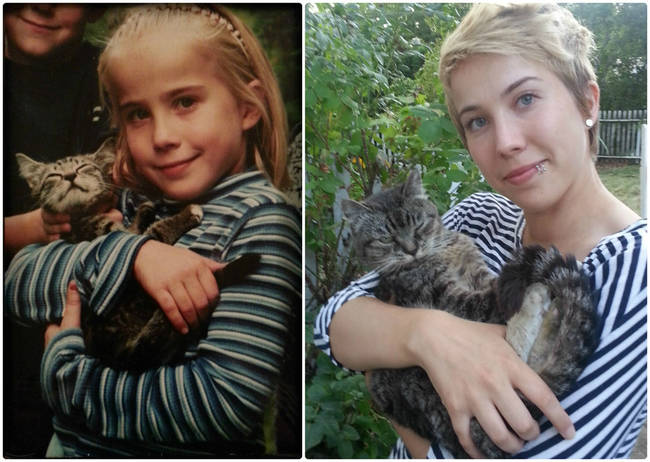 19. The ice cream cone remained the same but this girl's life underwent a magnificent transformation.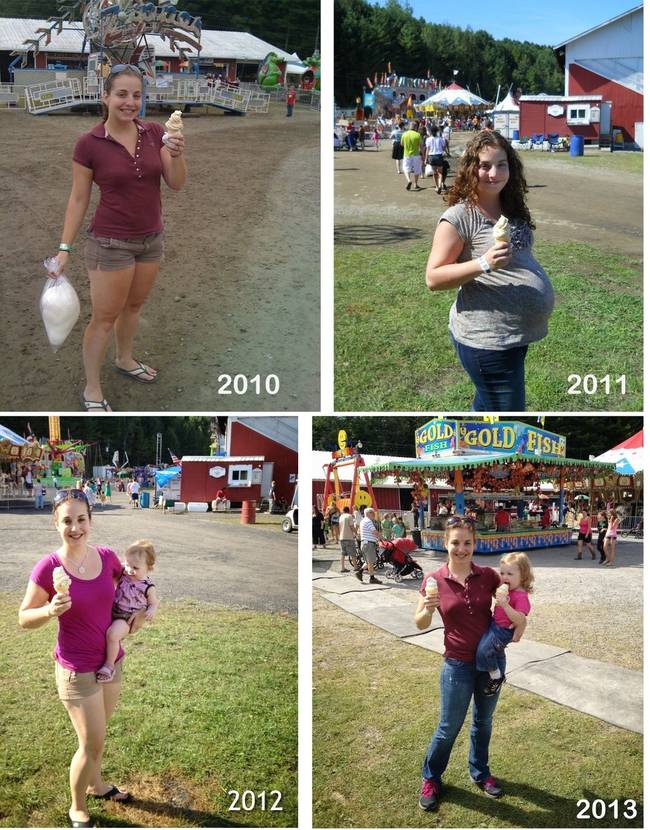 20. A brother graduates from university then witnesses his younger sister as a university graduate.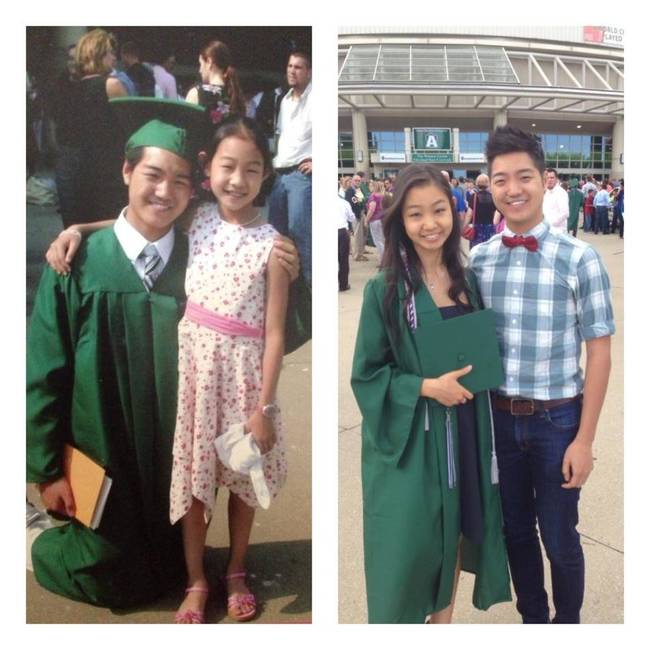 21. Commemorative Christmas photos with Santa from 1984.


22. The same two students graduating from kindergarten and from high school.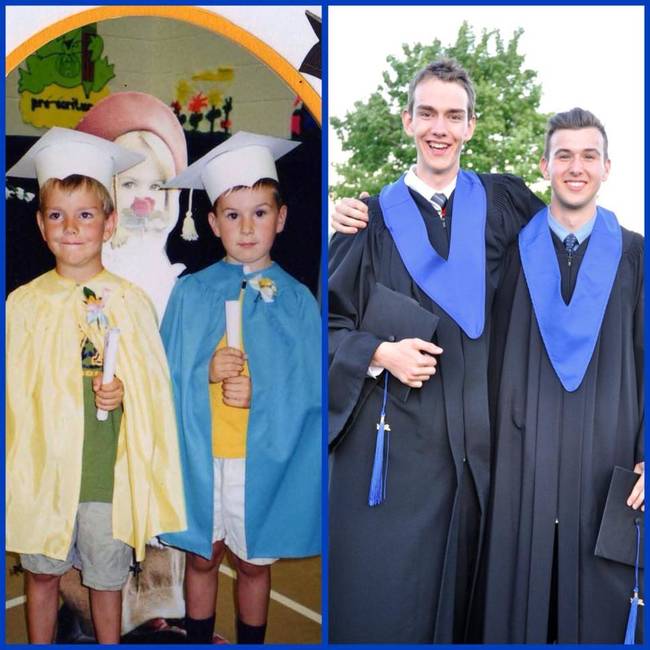 23. The Duke of Edinburgh and Queen Elizabeth together then and now.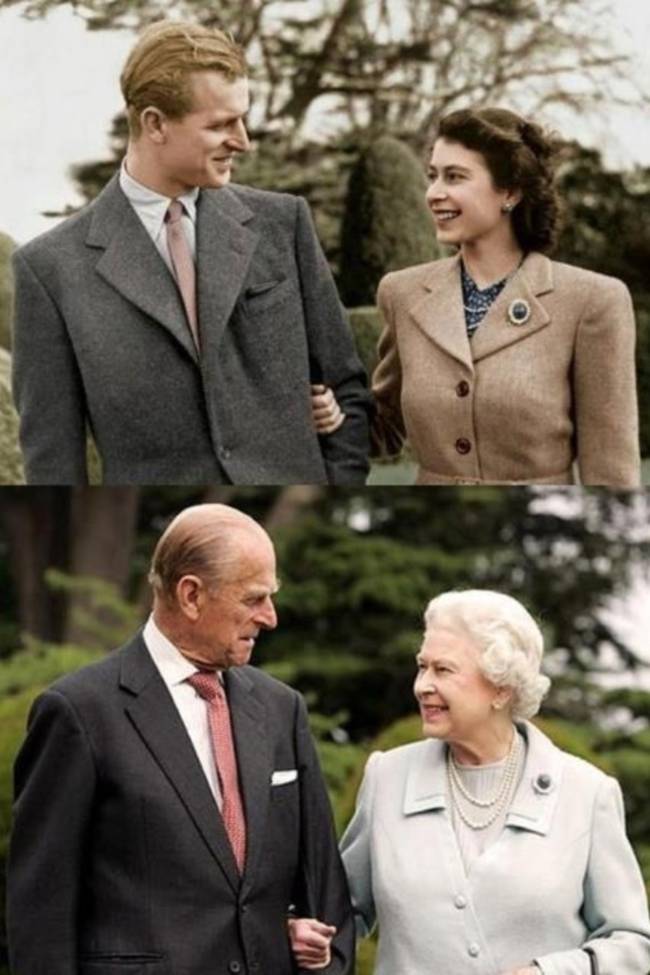 24. A group of friends photographed every 5 years over a 30 year span.

People change over the years but these timeless photos captures beautiful moments of time!
These photos are full of nostalgia.
---
source: viralnova.com
---