See Video Here
Here are 9 hungry cats about to enjoy a delicious breakfast together. They are surprisingly well behaved as they share their meal together in perfect harmony without even making a mess!
Take a look at the following video clips showing just how organized these felines are when they are sharing a meal together!
▼It's breakfast time and the cat are eager to start eating!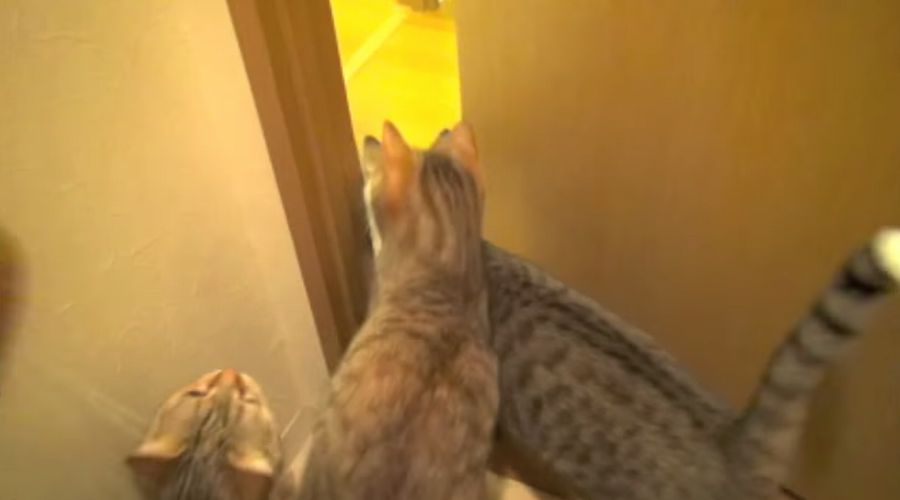 ▼ One cat attempts to get her paw inside the bag of cat food while the others sit and stand around patiently for their food to be distributed into their tiny cute cat-food bowls shown in the image below.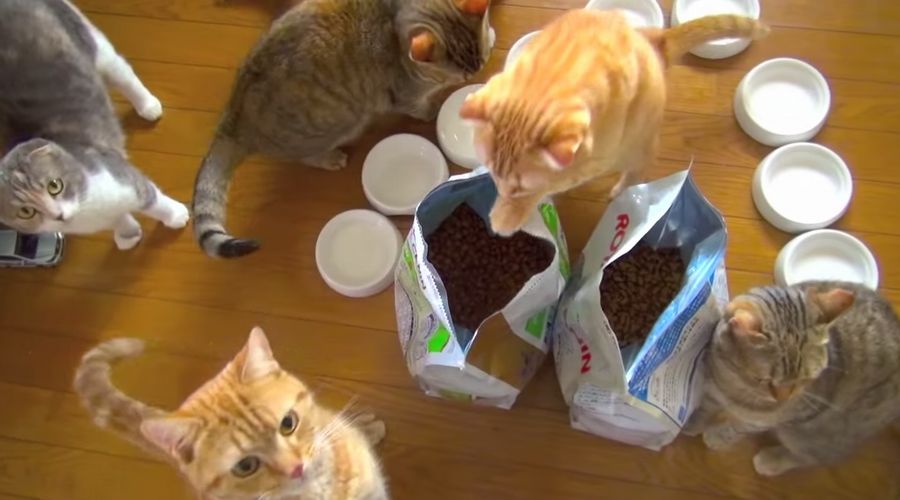 ▼ As they enjoy eating up their breakfast meal, you can hear a happy "crunching" sound made by all 9 cats munching at the same time!

▼ Here are the names of all 9 cats.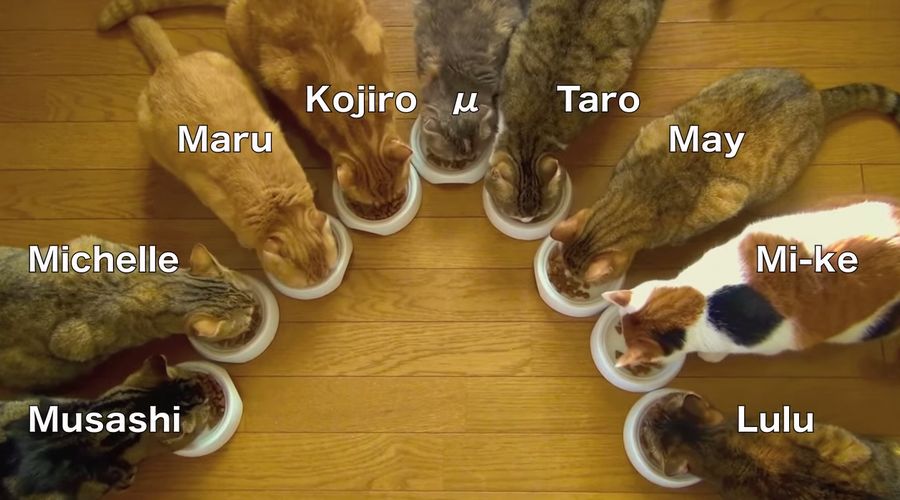 ▼ They are all eating in a perfect formation lined up beside each other.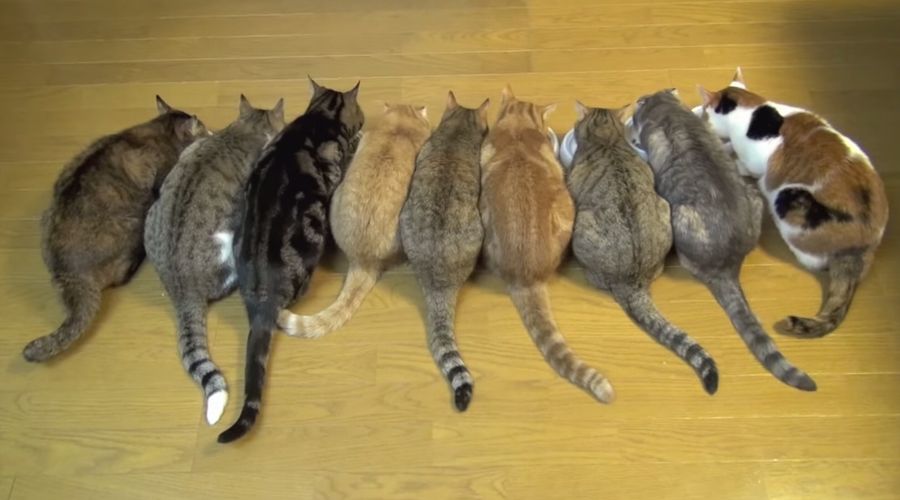 Please watch and enjoy these wonderfully polite and adorable cats in these videos.
9 Cats Gobble Up a Meal Together
9 Cats Enjoy Playing with Bubbles for the First Time
These cats really enjoy spending time and having fun with each other!