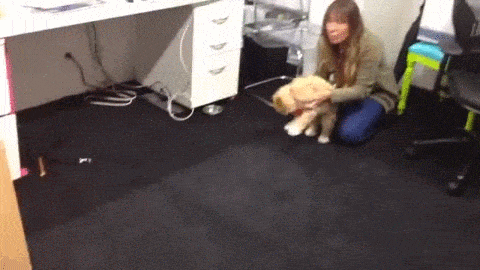 Here is a delightful video clip of an incredible "dog shrinking machine" which is being demonstrated as a small dog emerges from the machine much smaller than when it entered!
▼ Here is the name of the machine that looks just like a regular cardboard box. It is called "The Incredible Dog Shrinking Machine"!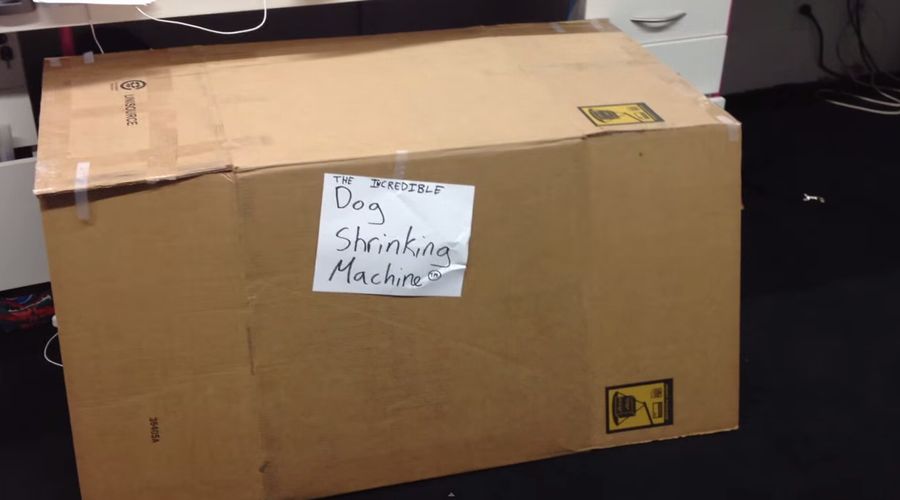 ▼ A small dog is used for this experiment of the prototype machine.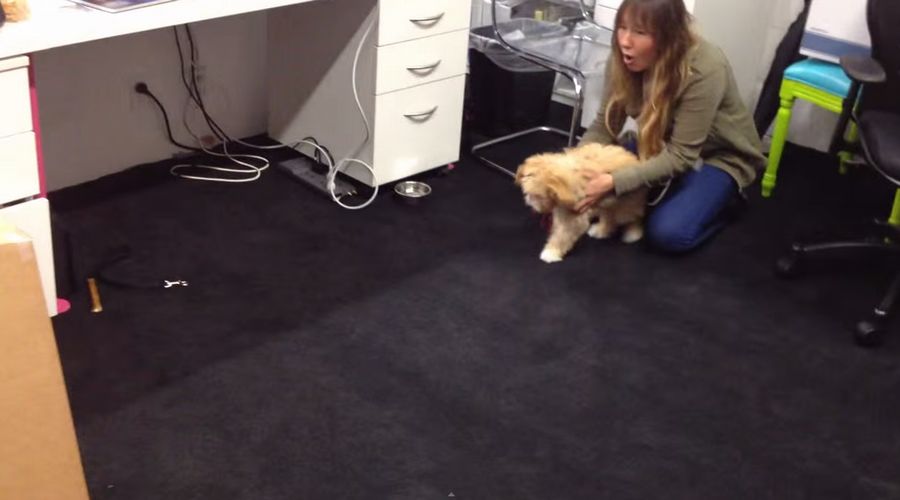 ▼ The small pooch dashes into the entrance of the machine.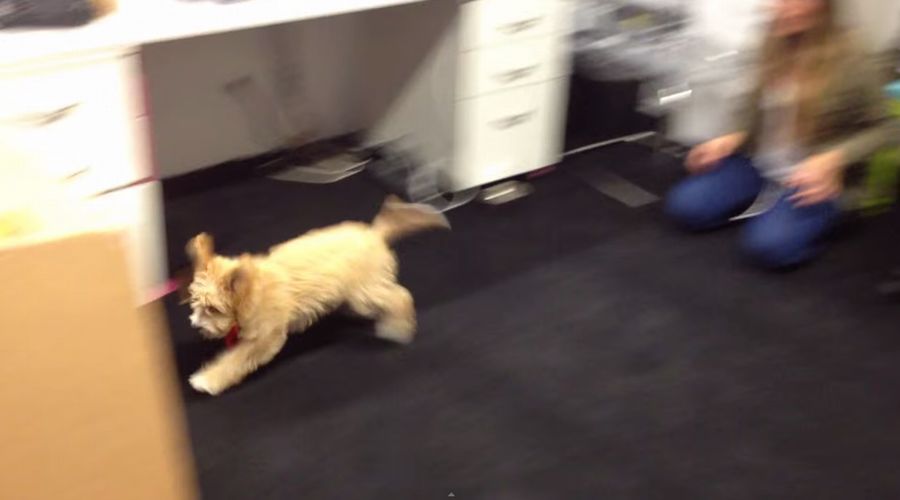 ▼ A smaller puppy emerges from the other side of the machine!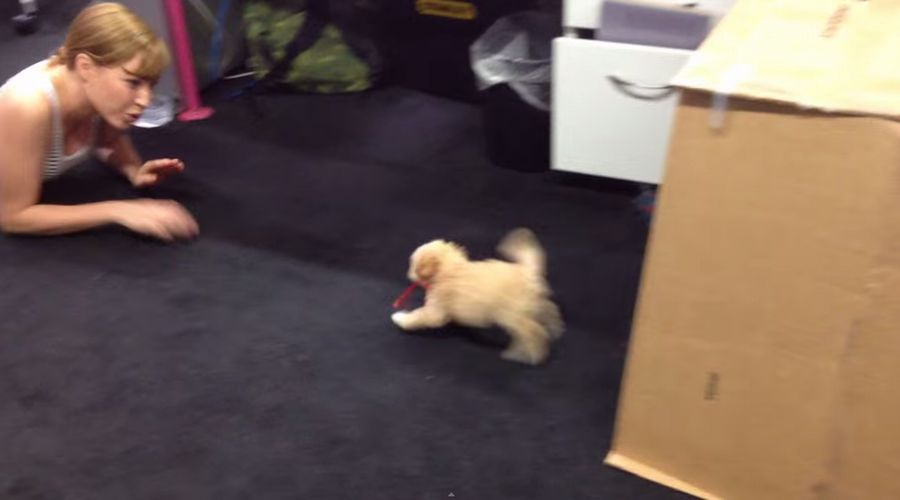 ▼ What a cute puppy!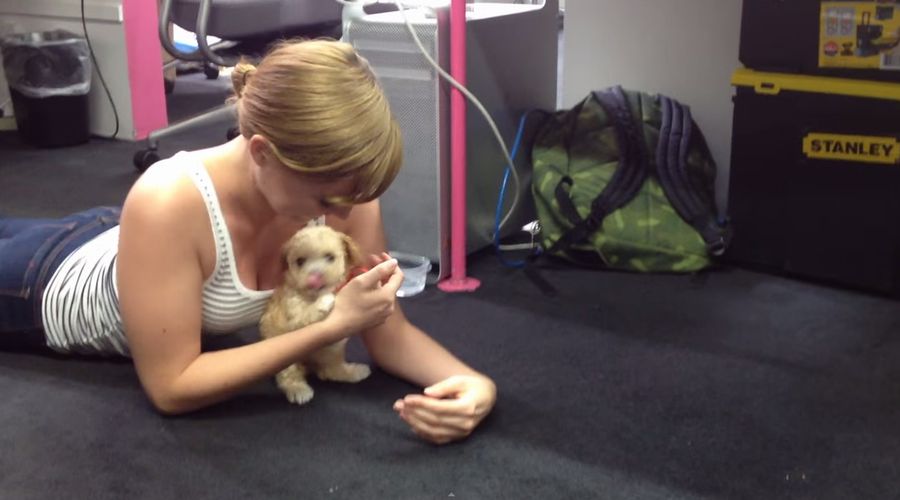 See Video Here
Here is a similar device which was introduced on the Japanese television animation program called "Doraemon" who had a "Gulliver Tunnel" which also made a smaller version of the person who entered into it! Perhaps the "Dog Shrinking Machine" is a 21st century version of Doraemon's device!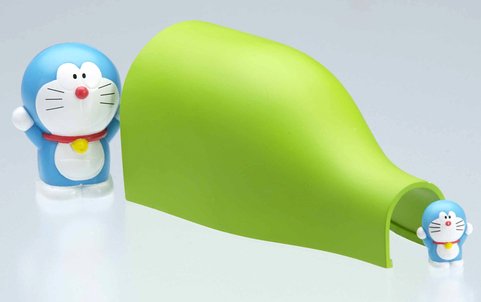 source: amazon.co.jp-ドラえもんひみつ道具手品 ガリバートンネル DD-08